ERIN, Wis. – In terms of experience, Jordan Spieth and Peter Uihlein should have an advantage on the rest of the 156-man field at the U.S. Open. They both reached the quarterfinals of the 2011 U.S. Amateur, the only other major competition that has been held at Erin Hills.
But that deep run on the sprawling, linksy layout might not have helped as much as you'd think.
"It's weird, I don't remember much from 2011," Spieth said Tuesday.
---
U.S. Open: Tee times | Full coverage
---
He remembered that he was in form, coming off a U.S. Junior title a few weeks earlier. He remembered the par-5 opener. He also remembered the last four holes, and in particular the par-5 18th – that's where he went bunker-to-bunker-to-bunker and lost to Englishman Jack Senior. But that's about it.
To prepare for a return to Erin Hills, Spieth didn't rewatch any of the coverage from that week. He didn't look over his yardage book, either. In fact, he can't even find it.
Instead, Spieth showed up Saturday and refamiliarized himself with the course.   
"I needed to do some extra work," he said. "That was six years ago and we didn't do the same kind of homework that I do these days with golf courses. … We just started over."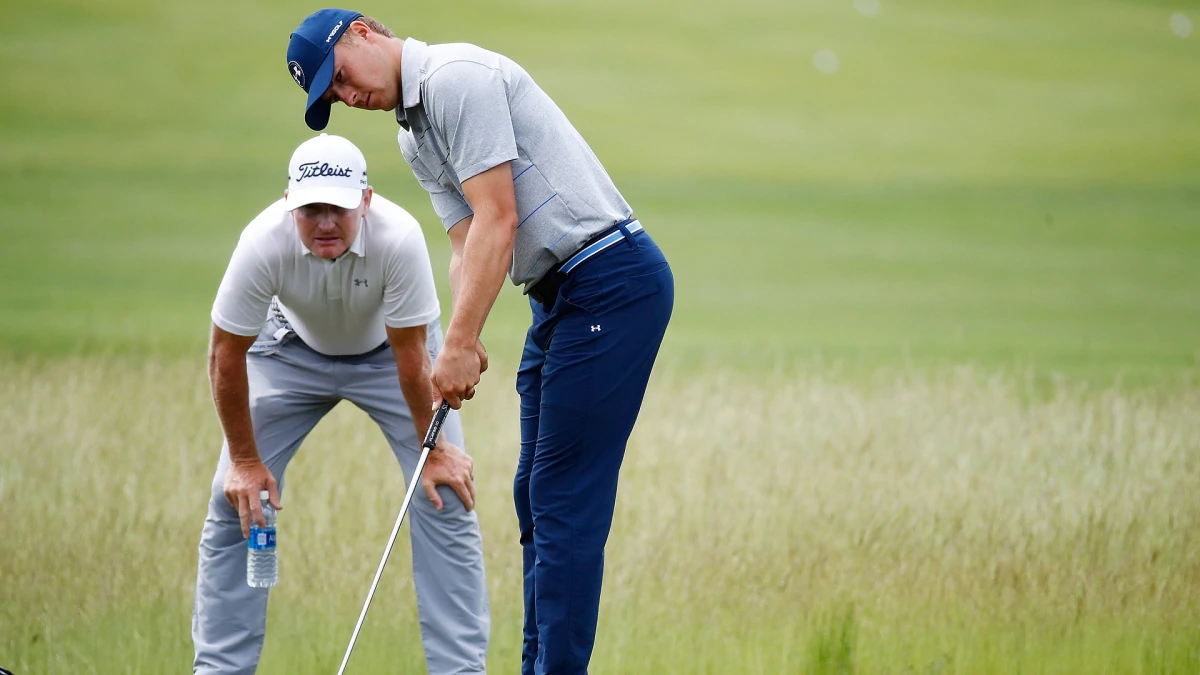 Source: Internet