PEBBLE BEACH, Calif. – Jordan Spieth is just 24, but he has already made a lot of special memories at Pebble Beach.
Yeah, he won the AT&T Pebble Beach Pro-Am last year, but there is more than that.
He collected his first paycheck in a PGA Tour event as a 19-year while playing the event as a non-member on a sponsor exemption. He tied for 22nd and took home $65,000.
The strange social dynamic that a pro-am brings adds to the unique nature of his memories.
"Two beers for Jake" will always be one of them.
Ask Spieth how the pro-am sets this event apart, and he will tell you about the beers country music star Jake Owen brought inside the ropes with Spieth climbing into contention last year.
It was Saturday at the 14th hole, with Spieth making a move, and, well, let him tell it . . .
---
AT&T Pebble Beach Pro-Am: Articles, photos and videos
---
"I'm in a groove," Spieth said. "I'm playing really well, 5 under or so at the time, and I'm leading the golf tournament. So, your blood's going, the adrenaline's rushing, and I'm looking over at Jake's grabbing two beers off of some lady over to the side, that's at a party, and he's bringing it back to the tee and giving one to his caddie and drinking one while he tees off.
"I'm like, man, this isn't just a normal golf tournament, is it? I mean, he's a great player, he's been a lot of fun as a partner, he knows when that's the right time, when to be kind of funny. He knows when the time to back off is. And it's been advantageous for me, to have Jake as a partner here, selfishly, because of his personality and his caliber of play."
Spieth said Owen is so talented, it makes it harder for them to win the team event.
"Because he's only getting two pops (2 handicap)," Spieth said. "You kind of need a sandbagger in order to win this thing as a team."
By the way, the tournament will be handing out 5,000 Jordan Spieth bobbleheads this week to honor him as defending champ.
"After going to baseball games, growing up on bobblehead night, and to have a few of my own, it's kind of bizarre," he said.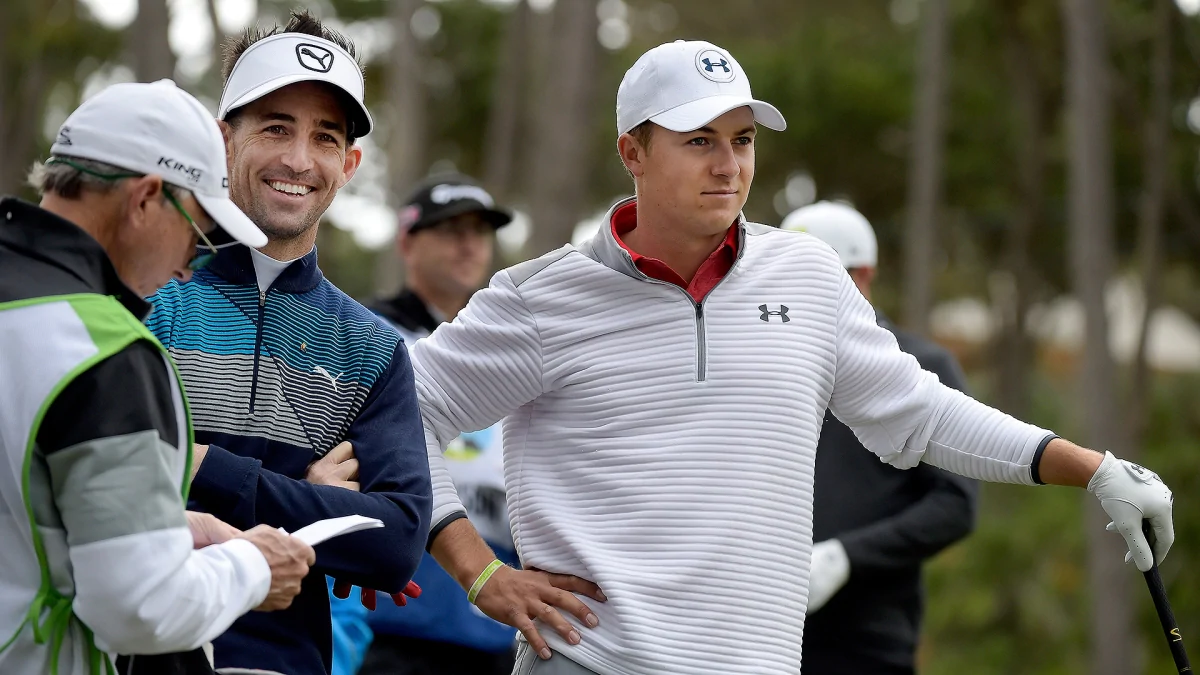 Source: Internet