AVONDALE, La. – The PGA Tour's only team event gets underway Thursday at the Zurich Classic. Here are some featured groups to watch at TPC Louisiana.
Justin Thomas-Bud Cauley/Daniel Berger-Gary Woodland: 8:39 a.m. ET Thursday off 10 tee, 2:08 p.m. Friday off 1:
The Bama boys, Thomas and Cauley, team up for the second consecutive year, after tying for fifth a year ago on the strength of a final-round 61. Berger teamed with Thomas Pieters a year ago but missed the cut, so he'll try his luck with Woodland, who also shares a management team at Excel Sports.
Jordan Spieth-Ryan Palmer/Jon Rahm-Wesley Bryan: 8:52 a.m. Thursday off 10, 2:19 p.m. Friday off 1:
Spieth and Palmer finished fourth a year ago, five shots back of the leaders. Spieth is making his first start since his epic Sunday run at the Masters. Rahm and Bryan have opposite strengths – Rahm is one of the game's preeminent drivers, while Bryan, statistically, is one of the worst – but the Spaniard is coming off a European Tour victory at home. Another wrinkle here: Even though no world-ranking points are on offer this week, Rahm is set to supplant Spieth as the third-ranked player in the world.
Jason Day-Ryan Ruffels/Brooks Koepka-Marc Turnesa: 1:31 p.m. Thursday off 1, 9:42 a.m. Friday off 10:
Two stars with questionable sidekicks. Ruffels is an up-and-coming Australian who has been playing primarily in Latin America. (He also shares a manager with Day.) Turnesa, meanwhile, got the call late last week from Koepka, who is finally ready to return from a 15-week layoff because of a wrist injury. They both play out of Medalist in South Florida, but Turnesa, 40, has turned his attention to real estate instead of professional golf.
Patrick Reed-Patrick Cantlay/Jonas Blixt-Cameron Smith: 1:44 p.m. Thursday off 1, 9:53 a.m. Friday off 10:
Reed makes his first start as Masters champion after taking off the past two weeks. This duo tied for 14th last year, undone by a Saturday 75 in foursomes play. Blixt and Smith are the defending champions, after shooting 27 under par last year and holding off Kevin Kisner and Scott Brown in a playoff. Blixt doesn't have a top-10 on Tour since then, while Smith tied for fifth at the Match Play and the Masters.
Justin Rose-Henrik Stenson/Bubba Watson-Matt Kuchar: 1:57 p.m. Thursday off 1, 10:04 a.m. Friday off 10:
Rose and Stenson, who have proved to be a formidable pairing in the Ryder Cup, were a stunning missed cut last year, after shooting 6 under par for two rounds. Watson teamed up with J.B. Holmes to finish fifth last year, while Kuchar is making his first start in this event since 2009.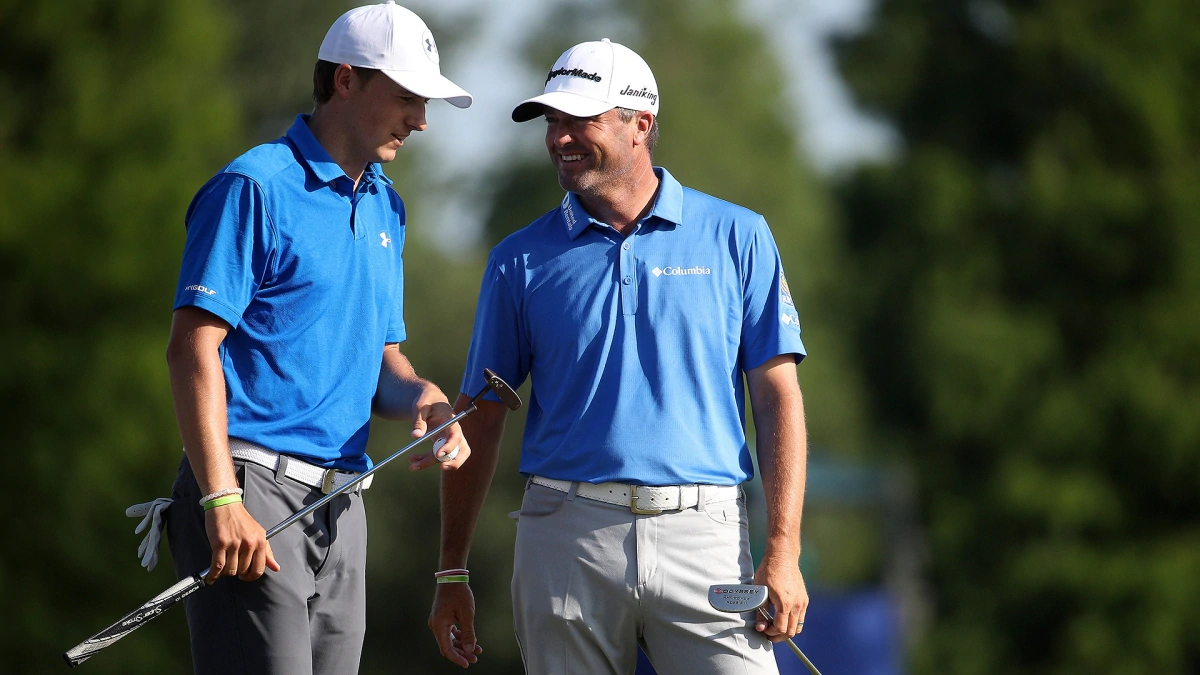 Source: Internet