AKRON, Ohio – Jordan Spieth would like you to know that the shot that nearly cost him The Open was not as bad as it appeared on television.
Spieth won by three shots at Royal Birkdale, but he was nearly undone by an errant drive on the 13th hole that hit a spectator on the head and bounded over a dune. The subsequent drop and shot from the edge of the driving range will live on in major championship lore, but Spieth took time Wednesday at the WGC-Bridgestone Invitational to clarify the details surrounding his memorably errant tee shot.
"The one on 13, I'll say it now because on coverage it was quoted as being 100 yards right. It was not 100 yards right because our fairway is the right rough on that hole," Spieth said. "So essentially you try to hit the right rough."
---
WGC-Bridgestone Invitational: Articles, photos and videos
---
Spieth explained that his plan throughout the week had been to hold a draw against the prevailing wind, but given the rainy conditions in the final round he opted to aim further left and play a fade. According to Spieth, water got between the ball and club face to accentuate the error he made by opening the club face.
In other words, a perfect storm to produce a "slap cut" that sailed wildly right – but not that far right.
"I missed my right side of the fairway by 20 yards-ish and it hit a guy in the head and then went over the next mound. So essentially it was 20 yards offline," Spieth said. "I hit balls further offline than that on a regular basis, but where it ended up and what it looked like compared to the fairway for viewership was way offline.
"It really wasn't that bad. I mean, it wasn't a good shot. It was a foul ball to the right, but I need to back myself up here in saying that I'm capable of hitting worse shots than that."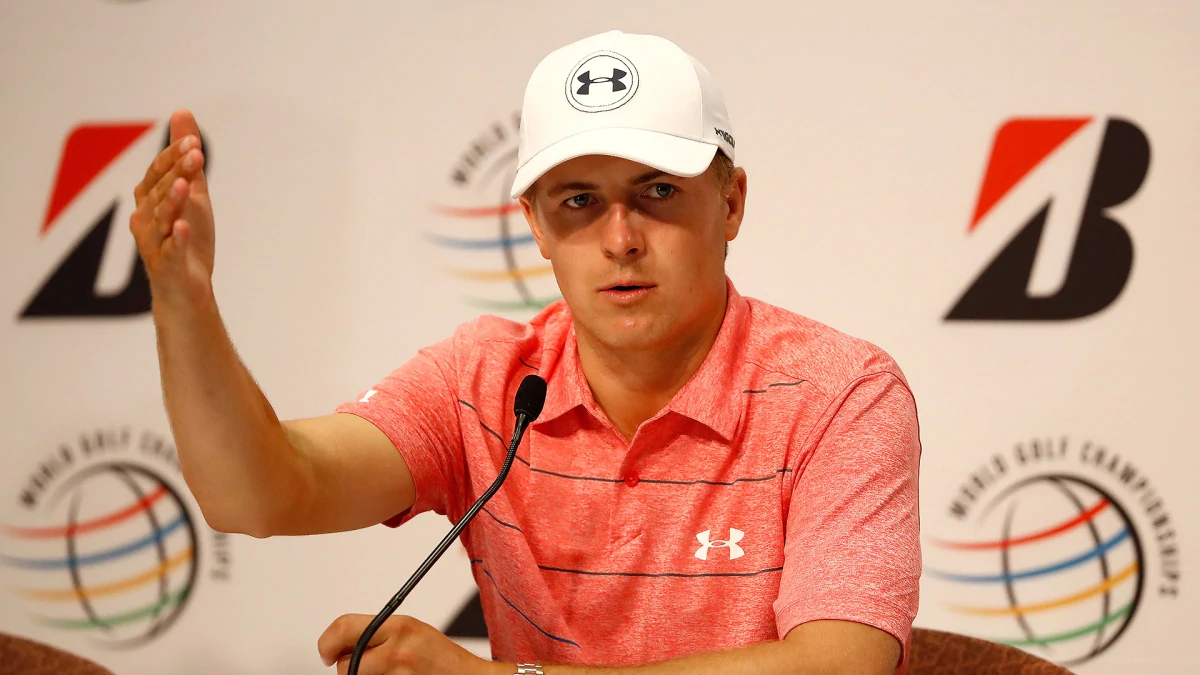 Source: Internet