As country music sensation Jake Owen gets set to make his Web.com Tour debut, Jordan Spieth had a few pieces of advice for his former pro-am partner.
Owen played as a 1-handicap alongside Spieth at this year's AT&T Pebble Beach Pro-Am, and this week he is playing his own ball on a sponsor invite at the Nashville Open. Owen joked with a Web.com Tour reporter that Spieth "shined" him by not answering his text earlier in the week, but Spieth explained to reporters at the Fort Worth Invitational that the two have since connected.
"We texted a bit yesterday. I was just asking how things were going," Spieth said. "I kind of asked him the state of his game. He said he's been practicing a lot. He said the course is really hard. I mean, going into it with that mindset, maybe he'll kind of play more conservative."
Owen is in the field this week on the same type of unrestricted sponsor exemption that NBA superstar Steph Curry used at the Web.com's Ellie Mae Classic in August. As Owen gets set to make his debut against a field full of professionals, Spieth noted that it might be for the best that he's focused on a tournament a few hundred miles away instead of walking alongside the singer as he does each year on the Monterey Peninsula.
"Fortunately I'm not there with him, because whenever I'm his partner I'm telling him to hit driver everywhere, even though he's talented enough to play the golf course the way it needs to be played," Spieth said. "So I think he'll get some knowledge on the golf course and play it a little better than he plays Pebble Beach. He's certainly got the talent to be able to shoot a good round."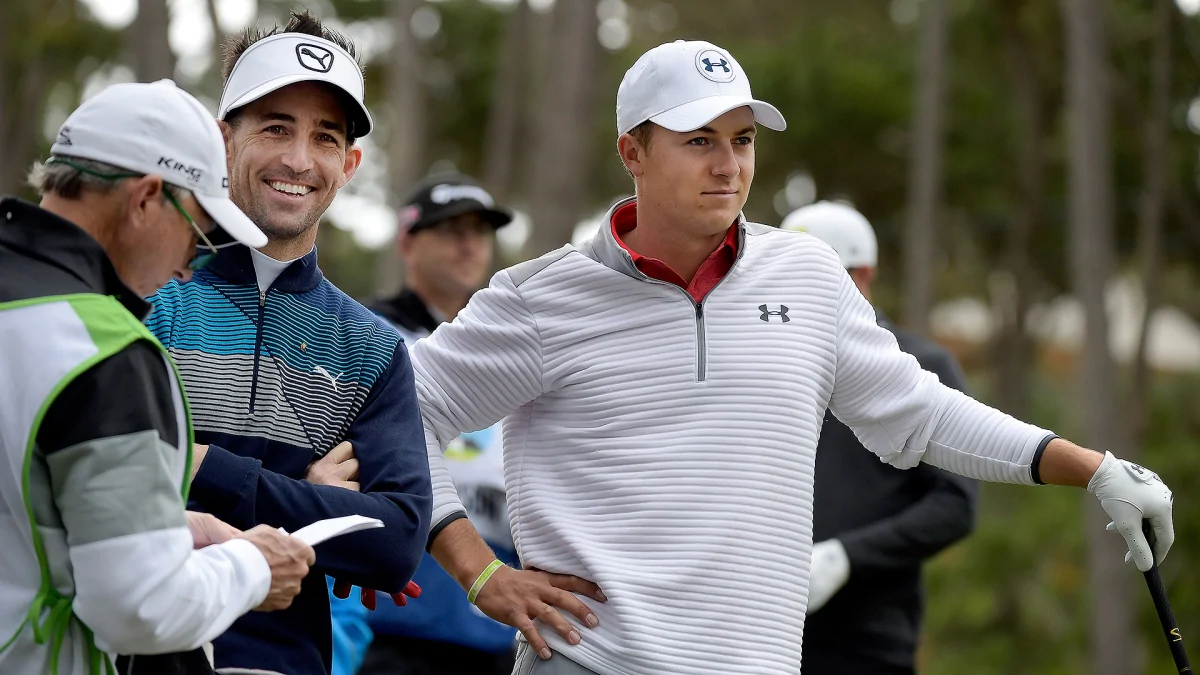 Source: Internet