Winning an Open has a lot to do with managing the elements and keeping your emotions intact. It didn't take long for front-runner Jordan Spieth to lose his cool on Sunday of the 146th Open, where he began the day with a three-shot lead.
Spieth's tee shot at the first was struck nicely and even Johnny Miller commented what a confidence-booster it was. Spieth did a club twirl and swiftly bent down to pick up his tee.
But the shot was headed left and didn't curl back into the fairway or bounce back in. Instead, it got caught up in the thick gorse and when Spieth came upon it, he didn't mince words.
"That's just crap man, that's crap. Not getting rewarded for good shots," Spieth said.
His caddie Michael Greller promptly followed with, "168 front. Get over it."
Spieth went on to make bogey and Matt Kuchar made par to cut the deficit to two.
It should be noted that Spieth has had numerous lucky bounces so far this week. These three come to mind:
On Friday at the par-4 10th, chipping in to save par. He'd follow that up with two birdies:
On Friday at the par-5 15th, a worm-burner that sets up an eagle:
His iron into 18 on Saturday that should have been in the bunker but stayed out and led to birdie: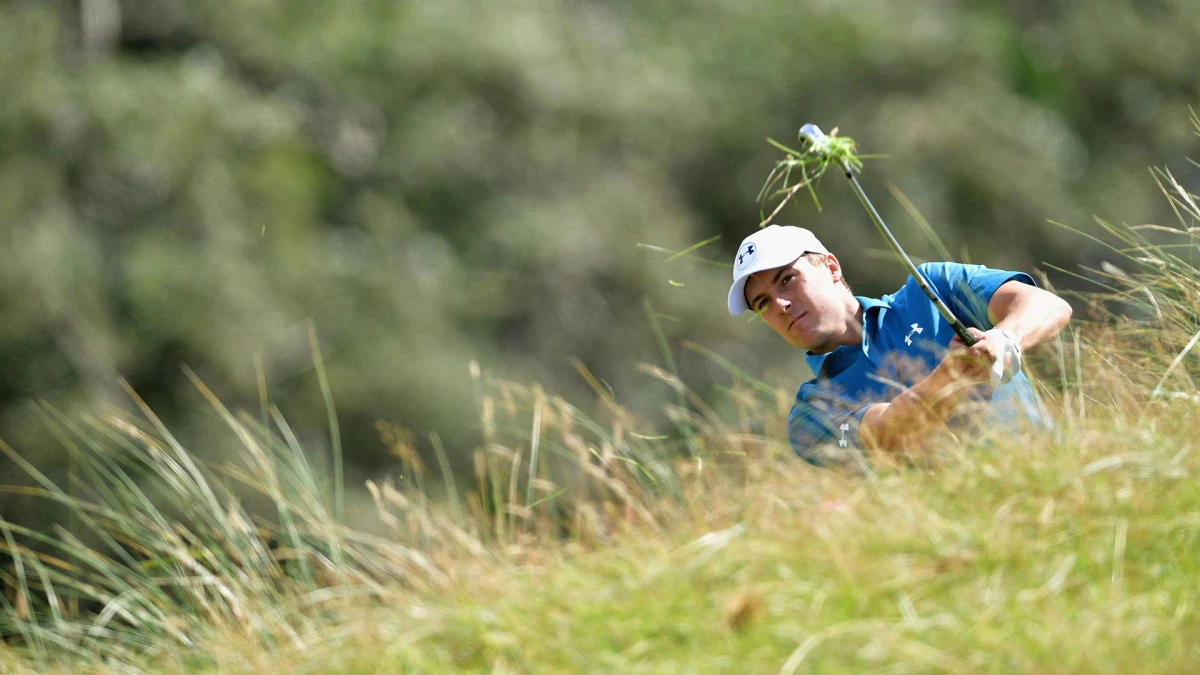 Source: Internet