LAKE FOREST, Ill. – Armed with a little extra momentum and the No. 1 seed, Jordan Spieth now sets his sights on East Lake – and potentially muddying the Player of the Year race.
Spieth had bookend rounds of 6-under 65 this week at the BMW Championship, where he finished the week in a tie for seventh. Only Justin Thomas and Dustin Johnson had a mathematical chance of passing him in the season-long points race entering the third postseason event, and after both failed to keep pace at Conway Farms Golf Club, it'll be Spieth with the top seed at the Tour Championship.
"Obviously the best position to be in for the best scenarios in order to win the FedExCup," Spieth said. "That was kind of my goal today, to maintain the No. 1 position, and we'll go into East Lake really trying to win the golf tournament and trying not to focus on anything else."
---
BMW Championship: Articles, video and photos
---
Spieth's primary focus will be on winning the Tour Championship and the FedExCup next week, a double-dip he pulled off two years ago. But he has not given up on potentially adding Player of the Year to his list of 2017 achievements, even though he admits that Thomas' current haul of five wins including a major makes him the man to beat.
"It would make it a tough call for other people if I were to win and win the FedExCup. You know, you start looking at the depth of the years, and how they compare," Spieth said. "Justin, where he's at right now, it's harder for anybody to beat him in my mind. But I could make it difficult."
Spieth said he has voted on Player of the Year every year he has been a member on Tour, and did in fact vote for himself after a record-breaking 2015 season. But he takes his ballot privileges seriously and said that a win next week would lead to some extra number-crunching between himself and Thomas before he locked in his vote.
"That would be tough. I'd have to sit back and kind of, I would have to be neutral," he said. "I'd have to look statistically at the entire year that we just had, because I don't know it. The guy shot 59 this year, and shot 63 at the U.S. Open. He's had some awards mid-year that I haven't had this year, but we'll see."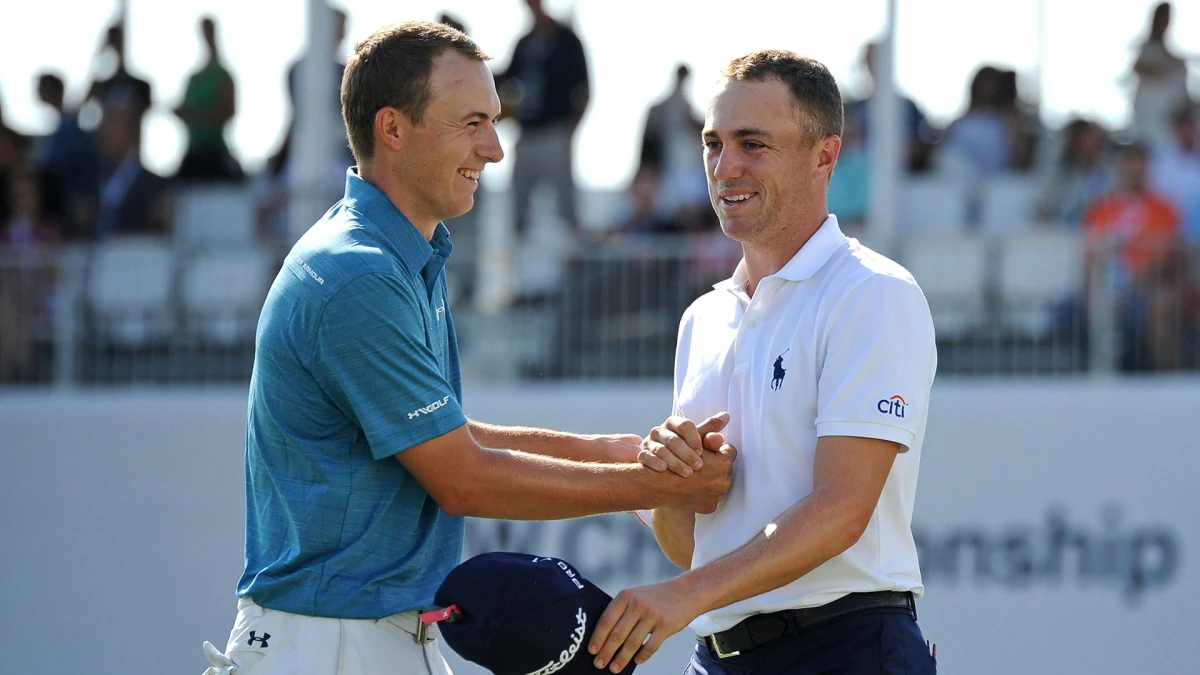 Source: Internet