CHARLOTTE, N.C. – Jordan Spieth promised to be "free-rolling" this week as he attempts to capture the career Grand Slam.
It sure didn't look like it Thursday at the PGA Championship.
Frustrated on the greens, Spieth took 32 swipes with the putter but rallied with two late birdies to shoot a 1-over 72 in his pursuit to become the youngest player to win all four majors.
"If I had shot 1 over and didn't strike it well and everything was average, it would have been fine," Spieth said afterward. "But when I had the chances that I had and I just couldn't get the ball to go in, that is when I get the most frustrated I can get out there."
---
PGA Championship: Scores | Live blog: Day 1 | Full coverage
---
Indeed, Spieth has been erratic off the tee this year and worked the past few days to tighten up his driver, but that part of his game didn't let him down in the opening round. It was his often-brilliant-but-occasionally-maddening putter.
The biggest issue was his speed control on longer putts, which was made even more difficult with Quail Hollow's lightning-fast Bermuda greens that were remodeled last spring. Spieth also said that many of the holes were cut on slopes, which lessens a player's expectations from inside 20 feet.  
"Jordan played OK," said Brooks Koepka, who was in Spieth's group. "He didn't make as many putts as he usually does. I feel like that 15- to 20-foot range, usually we see him make a bunch of putts, but he just didn't make any.
"But he's a grinder. It's impressive to watch him play. He picks apart a golf course really, really well."
Spieth was able to salvage his round and sit just five shots off the early lead with a hybrid into the par-5 seventh that set up an easy birdie, and then a birdie on the short eighth. Spieth said he would have "thrown myself out of the tournament" if he'd played that stretch in even par, instead of 2 under.
"If you told me I was going to hit my driver the way that I did today, I would have definitely thought I shot a few under par, which was an awesome score," he said. "I can't putt any worse than I did today. The score won't be any higher than it was today if I'm driving the ball like I did."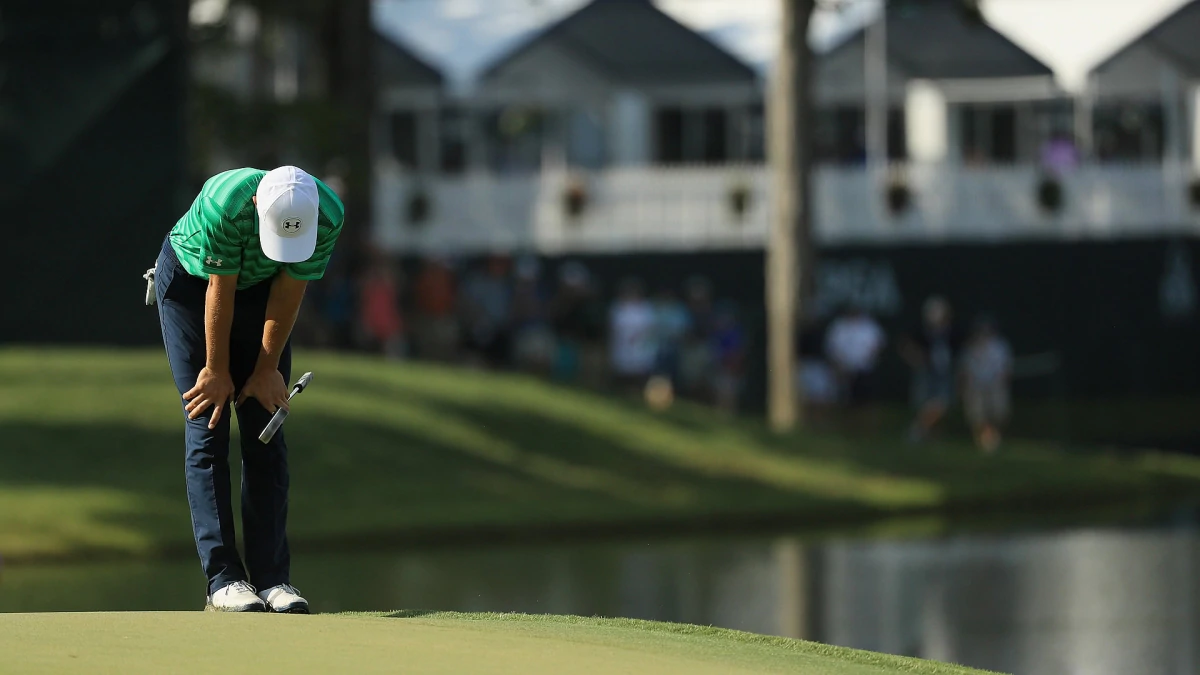 Source: Internet