AUGUSTA, Ga. – Although it was only two days ago, it seems like ages since Jordan Spieth shot a first-round 66 at the Masters and everyone in these parts thought he already had one arm in a second green jacket.
Spieth slipped with a 74 in the second round and, although he shot 1-under 71 in Round 3, he lost more positions to the leaders on a day where birdies and eagles were dropping all over Augusta National.
A second green jacket is not in the cards. Spieth is tied for ninth place at 5-under 211, nine shots behind leader Patrick Reed.
"I did a lot of things really well today," he said. "There was just a lid on the hole. I might have had five-plus lip-outs and I didn't adjust to the speed dropping down a couple of feet on the Stimpmeter."
---
Masters Tournament: Scores | Live blog | Full coverage
---
Still, it wasn't the third round that put Spieth out of contention, it was the second, where he started with a double bogey, bogey. He made another bogey on the seventh hole and turned at 3 over par.
"Three-over those first two holes yesterday when they were playing right at 1 under on average for the field," Spieth said. "That's four shots I've given back on just yesterday's start."
Spieth has been in contention so much in his young career here – this is his fifth Masters – that he's going to enjoy playing a stress-free round at Augusta National for the first time in a long time.
"So I'm not down," he said. "We'll go try and do what some of those guys did out in front today, shoot 7 or 8 under."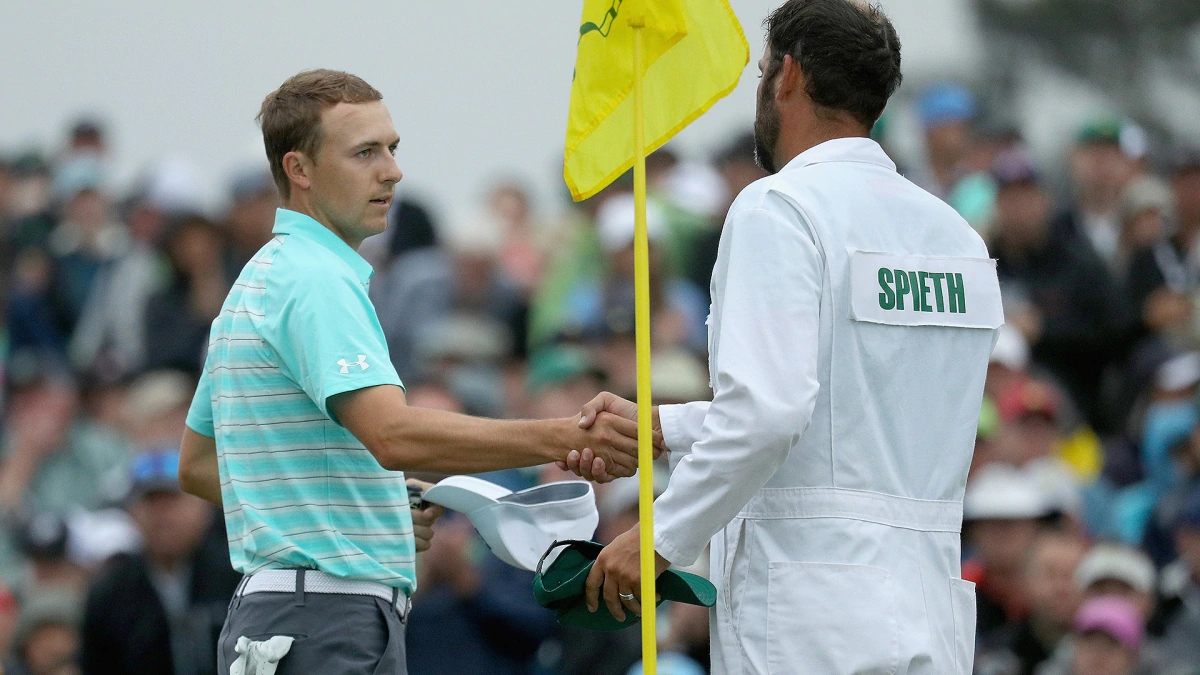 Source: Internet