ERIN, Wis. – Jordan Spieth finally figured out Erin Hills, but not in time to contend for the title at the U.S. Open.
Spieth went out early Sunday and battled the toughest conditions of the week, but he managed to card five birdies despite winds that gusted upwards of 30 mph. He shot a 3-under 69 for his first sub-70 score of the week and one that will inevitably allow him to float up the leaderboard by the end of the day.
"It was a fantastic round of golf, given what we were dealing with to start the day," said Spieth, who finished the week at 1 over. "I struck the ball the same way I have been. I think I hit 17 greens today, which was just awesome in these conditions."
---
U.S. Open: Scores | Live blog: Day 4 | Full coverage
---
Spieth won this tournament two years ago in a dramatic finish at Chambers Bay, but a balky putter slowed his chances early in the week and a third-round 76 ended any hopes of winning a third major title. While stronger winds made tee-to-green play more difficult during the final round, they may have also helped Spieth on the greens where he needed only 29 putts.
"My expectations were lowered on the greens given the conditions. I think that was the difference," he said. "I was able to get to a few under by just accepting the fact that the putt might miss instead of having to be perfect."
Spieth started the day 14 shots off the lead, and he finished his round before the leaders even teed off. With friends and fellow Spring Break partners Rickie Fowler and Justin Thomas both in the mix, he plans to return to the course to watch the conclusion.
"It's going to be really fun," Spieth said. "I'll probably go back, pack up and then I'll come back and have a beer and watch the closing stretch. That's the plan."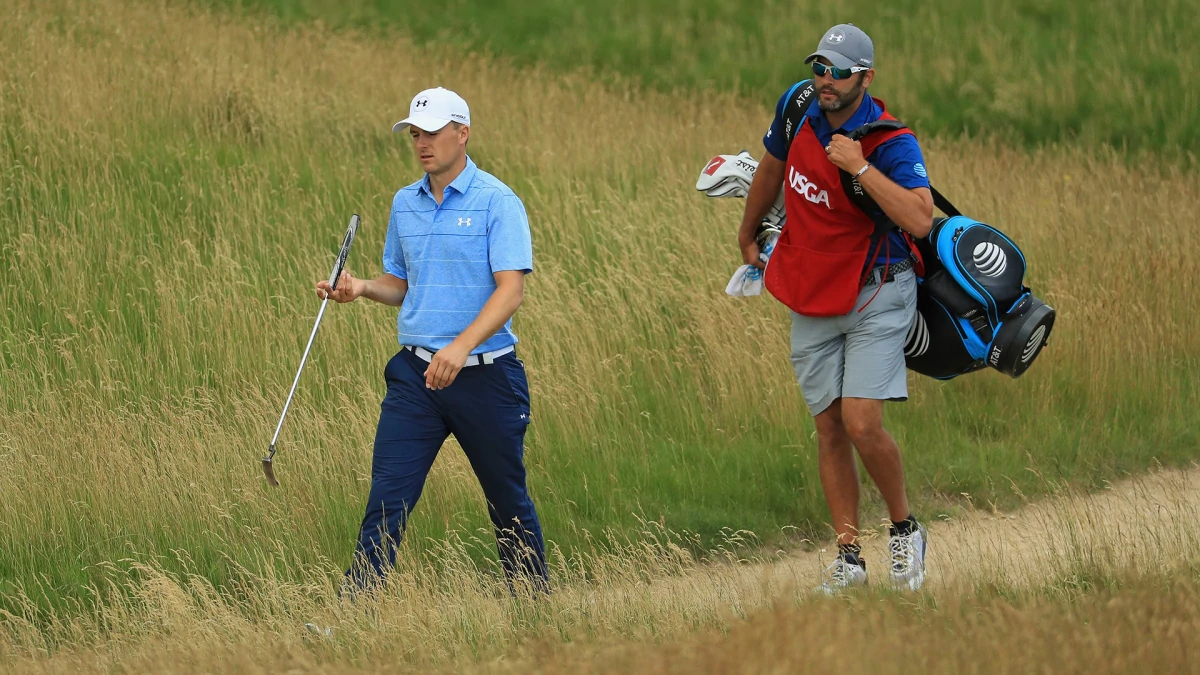 Source: Internet