ST. LOUIS – Jordan Spieth says his main issue with Bellerive is that it just isn't hard enough.
The three-time major champion battled back from an opening 71 with a bogey-free 66 to move to 3 under par for the week, seven shots off the lead held by Gary Woodland midway through the second round.
Addressing reporters Friday, Spieth was asked for his general thoughts on the golf course after two days. High temperatures, humidity and some rain have Bellerive playing sigificantly softer than your average major championship venue. Those factors also have Spieth feeling "frustrated."
"A little frustrated at this place in general," he said. "It's tough to come to a venue with bent grass greens and this kind of weather. This course would be phenomenal, and probably is phenomenal, if it's not playing so soft. And it's not the rain that came on Tuesday, it was like that on Monday.
"So you can just, you just fire in and you get away with more, like you don't have to be as precise. That's frustrating in a major championship because typically what it does is you don't really have to be as precise on and around the greens. That's frustrating to me because I feel like that's an advantage that I have.
"So personally I would prefer more difficult and firmer faster conditions on the greens."
---
PGA Championship: Scores | Live blog | Full coverage
---
Spieth also said he's currently reworking his setup and his takeaway after spending two months earlier this year working on something that he later realized wasn't helping. He is trying to find his way back to the proper positions, but says he spent enough time "nailing in the wrong thing" that the correct mechanics now feel foreign, making it tough for him to trust his swing.
In describing that dynamic, Spieth mentioned the drive he lost in the creek on 17 Friday. Although he went on to save his par, he now feels like he's given two strokes back to the field on that hole, after dropping a shot there in Round 1.
Spieth is aware Bellerive's width has benefitted him off the tee, but he'd still rather have this place more springy than spongy.
"I would have shot a much higher score yesterday, given you got to be in the fairways in order to hold greens where they need to be," he said. "So I'm not saying that my score would be any better. I'm just saying what you would like to see in a major championship. It is what it is. I still, I really like the golf course. You just can't possibly have firm, fast bent grass greens with this climate."
He also sounds plenty happy that his future attempts to secure the Wanamaker won't be coming in the month of August.
"I think May is going to be a lot better for this golf tournament," Spieth added. "For sure."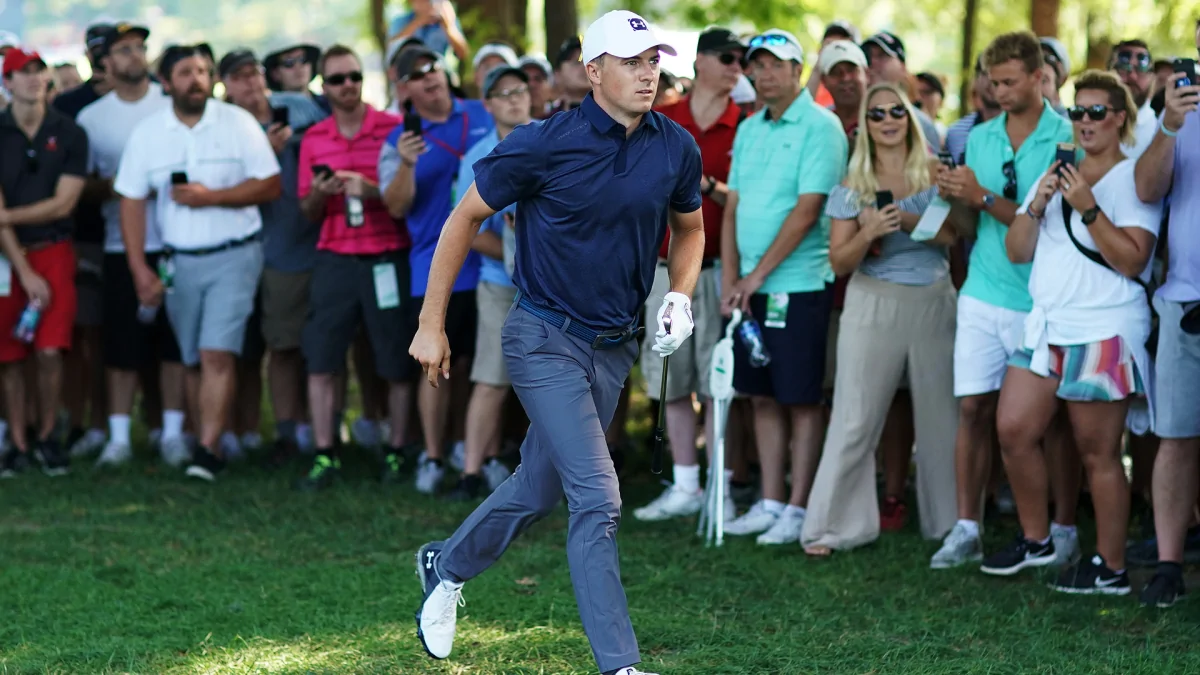 Source: Internet