Members of the U.S. Walker Cup are arriving in Los Angeles on Thursday as preparations begin for the biennial matches that begin Sept. 9.
Here's what is on tap for captain Spider Miller and the 10 U.S. participants:
Thursday, Aug. 31/Friday, Sept. 1: Check in at the Beverly Hills Hilton; get fitted for Polo team uniforms; practice at Walker Cup venue Los Angeles Country Club.
Saturday, Sept. 2: Visit the Space Shuttle Endeavour in the morning; play in the afternoon at Bel-Air.
Sunday, Sept. 3: Play and practice at LACC in the morning; check out Universal Studios in the afternoon.
Monday, Sept. 4: Visit the Ronald Reagan Presidential Library in the morning; play the Valley Club in the afternoon.
Beginning next Tuesday, the team will practice and play exclusively at LACC in advance of the two-day Walker Cup.
On Thursday, the team is scheduled to have lunch with former President George W. Bush, who in 2013 spoke at the Walker Cup flag-raising ceremony and played a few holes with the team members.
The opening ceremony is set for Friday afternoon.
Miller said the players will decide during practice rounds who they want to pair with during the foursomes sessions.
"Last time was new to all of us," said Miller, who captained the Americans to a 16 ½ to 9 ½ loss two years ago at Royal Lytham. "We're more comfortable over here. What I want to do is allow them to go through their routines and do the things that they are used to prior to playing. Each kid is different."
Still being discussed are how the USGA will recognize the victims from Hurricane Harvey, as well as former Great Britain and Ireland captain Craig Watson, who stepped down from his position Wednesday because of a family health matter. (Watson, whose sister has been battling cancer, was replaced by Andrew Ingram.)
"Those are things I'm waiting to hear from the USGA about," Miller said. "There will be some kind of recognition."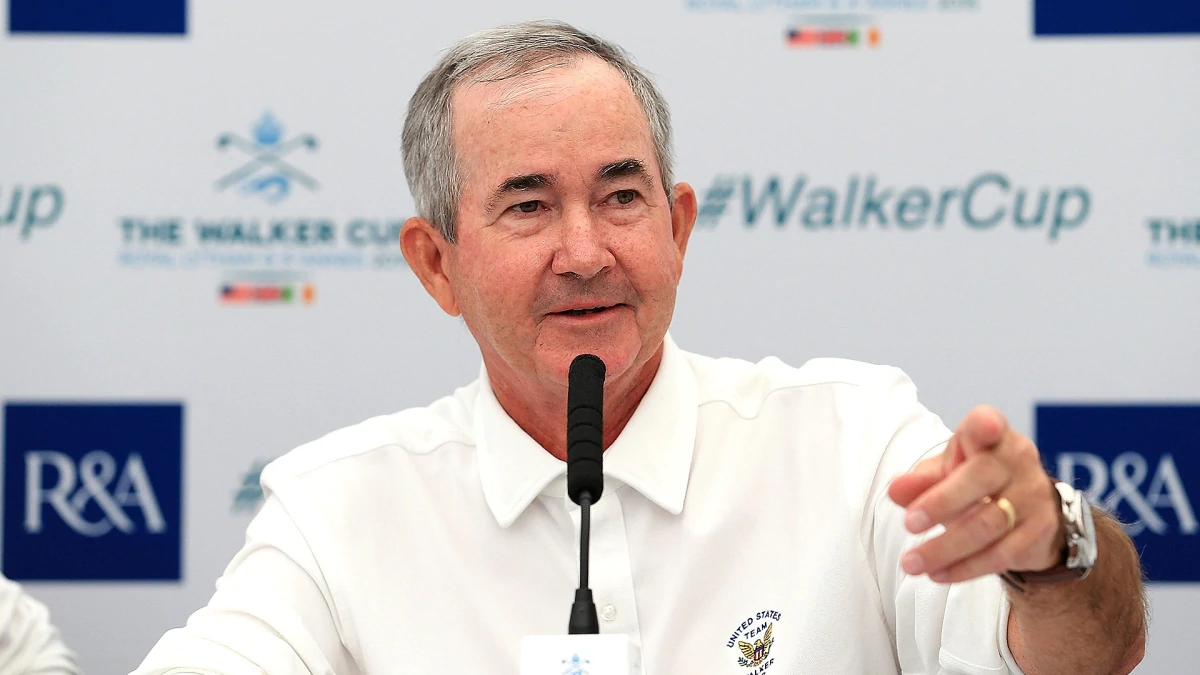 Source: Internet