Song Gia Golf Resort & Country Club is located outside Hai Phong in a natural environment where Song Gia and Song Mok Rivers meet together. The Hai Phong golf course is located 30 minutes from Halong Bay or 2 hours from Hanoi.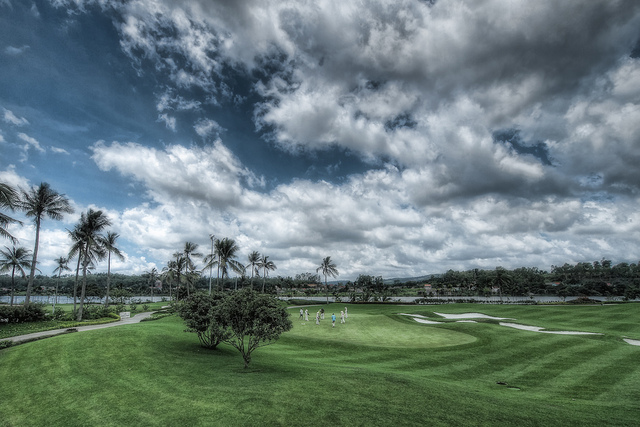 Song Gia Golf Resort & Country Club Information
Designer: Pacific Coast Design
Holes / Par / Yardage: 18 holes par 71 (7123 yards)
Established: 2011
Location: 30 minutes from Halong Bay
Distance: 100 kilometers west of Hanoi
Closed on: Open everyday
Max. golfers per group: Weekday: 4
Weekend: 4
Golf Cart: USD 40
Golf Set: USD 31
Golf Shoes: USD 10
Umbrella: USD 5
Driving Range: None
Facilities: Accommodation, Fitness, Massage, Restaurants, Sauna, Spa, Swimming Pool, Tennis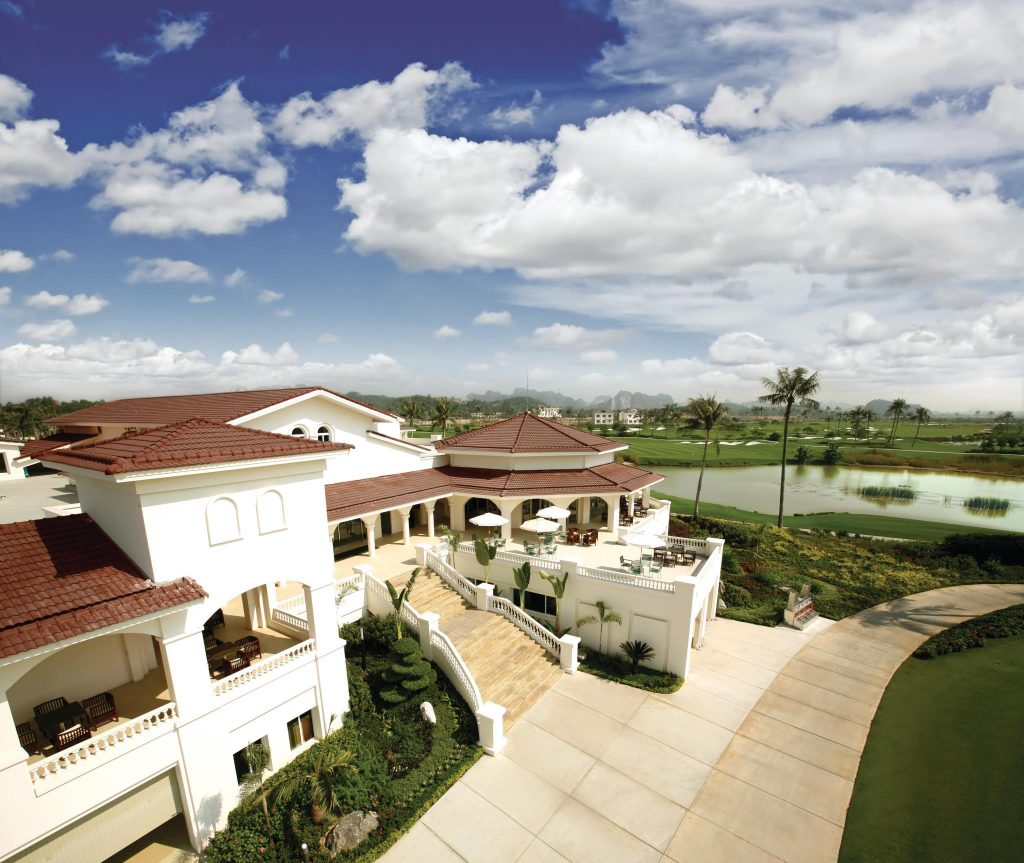 Song Gia Golf Resort & Country Club In Hai Phong
Song Gia Golf Resort & Country Club is one of the most beautifully landscaped courses in North Vietnam and features well-groomed fairways and greens with extensive flower beds on each hole.
Paspalum grass is used throughout the course ensuring good year round playing conditions. 27 holes are available for play including the par-71 championship course consisting of River Nine and Ocean Nine and the 9-hole executive par-3 course; the Hill Nine.
Since Song Gia is located right on 2 rivers there is a constant breeze with comes into play on many of the holes. River Hole 9, which a short par-4 dogleg left, plays to an elevated green is one of the best finishing holes in Vietnam. The Ocean Hole 12 is a great par-3 that plays over the Song Gia River.
Besides the challenge, the hole is one of the best landscaped holes on the course. Finally, Ocean Hole 18 serves up an exciting finish. A short par-5 will temp long hitters to go for it in two.
However, a narrow well-guarded green needs to be navigated to have a chance for eagle and only perfectly well-struck shots will be able to avoid the greenside water and bunkers. Otherwise, the safer route left still provides for good birdie chances to all players.
Besides a magnificent clubhouse, other facilities include a full driving range and practice center, on-site resort, three restaurants, serviced apartments, golf villas, large swimming pool, massage, fitness center, and badminton court. Song Gia Golf Resort & Country Club is a good course to work on your game and spend a few days outside of Hai Phong City.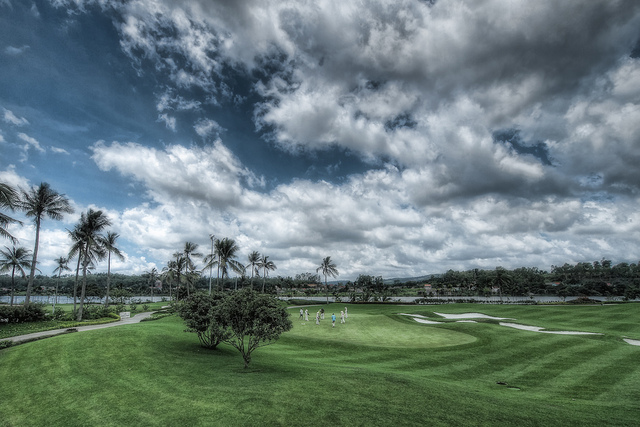 Song Gia Golf Resort & Country Club In Hai Phong Photo Gallery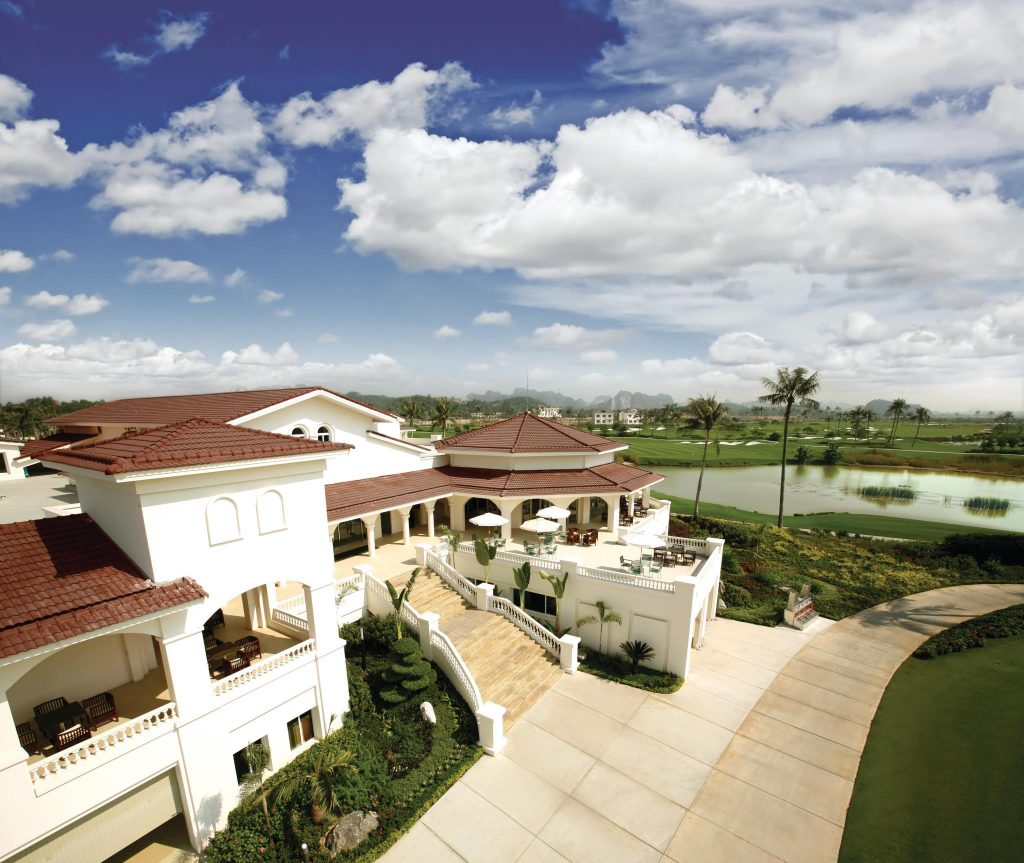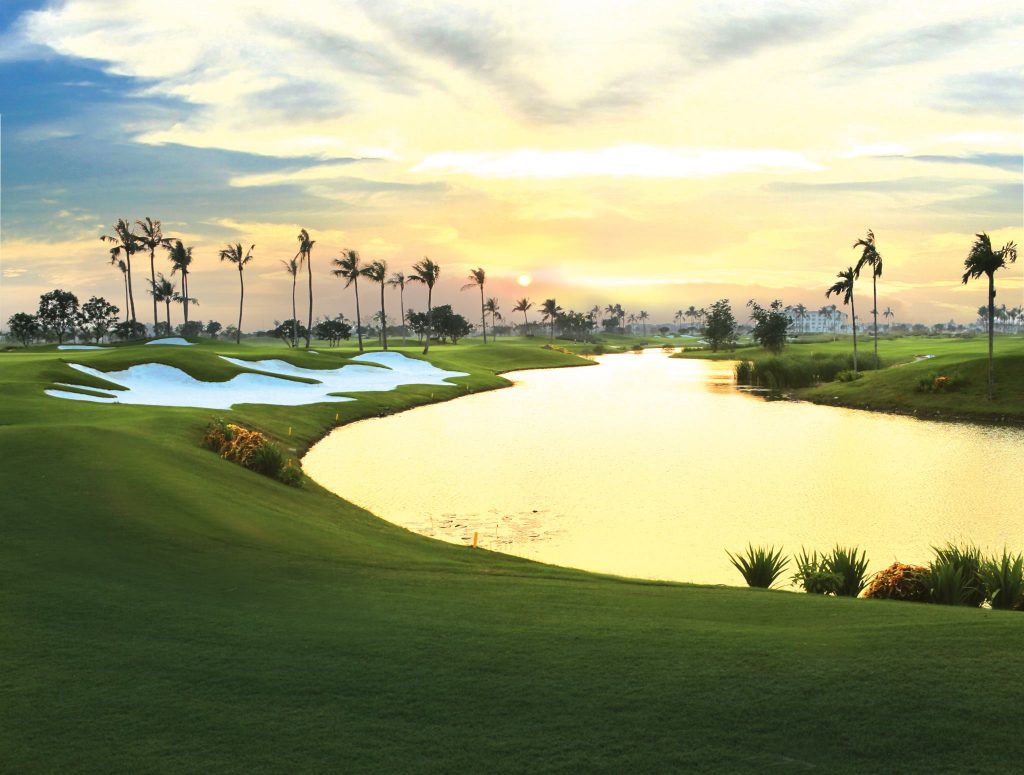 Song Gia Golf Resort & Country Club In Hai Phong Address
Address: Luu Kiem, Thuy Nguyen, Hai Phong, Viet Nam
Tel: +84.225.396.3900
Fax: +84.225.396.3909
Email: [email protected]
Maps Song Gia Golf Resort & Country Club