CARNOUSTIE, Scotland – R&A chief executive Martin Slumbers said that Phil Mickelson's controversial penalty at the U.S. Open was not "good for the game," but he did not say explicitly whether the ruling would have been any different at The Open.
Speaking Wednesday at his annual address, Slumbers said that he spoke with Mickelson last week about the incident. At Shinnecock Hills, Mickelson hit a moving ball in the third round but was not disqualified for a breach of etiquette. Instead, he received a two-shot penalty under Rule 14-5.
---
Full-field tee times from the 147th Open Championship
Full coverage of the 147th Open Championship
---
"In the event of a similar situation this week, clearly, the first thing is you understand the facts because you never get the same situation and there will be lots of reasons," Slumbers said. "But we have looked very carefully at the rules, and I don't think it was good for the game and not the right way to have played this wonderful sport, and we would make a decision based on the facts of any incident that happened later in the week."
Rule 1-2, which includes a clause for disqualification, was not used because the infraction is covered under another rule.
"Let's also remember that it's a moot point for next year," Slumbers said, "because as of the first of January 2019, there would have been a DQ option in that equivalent rule."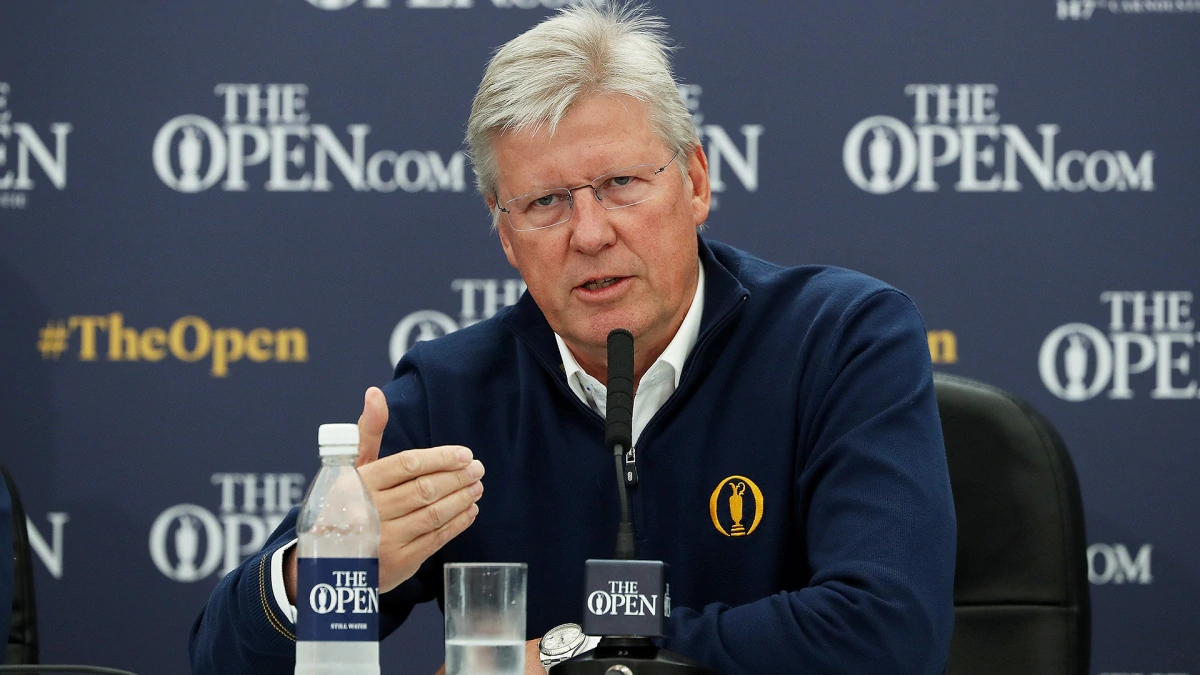 Source: Internet