JERSEY CITY, N.J. – Much has changed since Adam Scott first showed up at the Presidents Cup as a fresh-faced 23-year-old in South Africa. He's won a major, reached world No. 1, gotten married and fathered two children.
What hasn't changed, though, is the number of team wins he has experienced in this biennial event.
The Internationals tied in Scott's debut in 2003, but since then it's been nothing but red, white and blue despite the Aussie's best efforts. Now a grizzled veteran at 37, he believes Nick Price's squad could pull the upset this week after a close call two years ago, despite now facing a stacked American team on foreign soil.
"I think the optimism is growing," Scott said. "Korea was a big turning point, but we went there optimistic, felt like things were in a good place. The team was fresh. It's fresh again this year, I'd say. These guys are buzzing. They really wanted to be on this team, and that's the feeling."
---
Presidents Cup: Articles, video and photos
---
Scott admitted that the passion and cohesion in the International team room began to slowly erode from 2005-2013, during which time the U.S. won every cup by at least three points. "We didn't win, but then we didn't get anything good written or talked about us," he said. "We were just pretty much overlooked quickly, and Ryder Cup and Europe and Team USA were what was talked about."
But Scott helped to rally support around captain Nick Price heading into Korea two years ago, when a format change and some timely shots helped the International squad largely keep pace for the first time in more than a decade.
Armed with that morsel of momentum and a team that includes four rookies, Scott hopes to leave Liberty National Golf Club with more than a moral victory come Sunday.
"I think even though we didn't win, we made a bit of a statement last year, at least to ourselves and at least to the rest of the international players about how important it is," Scott said. "These guys have been busting it for two years to get on this team, and when you look at Jhonny Vegas or Emiliano (Grillo) and you talk to them, they are so pumped about this week. And that's refreshing to see."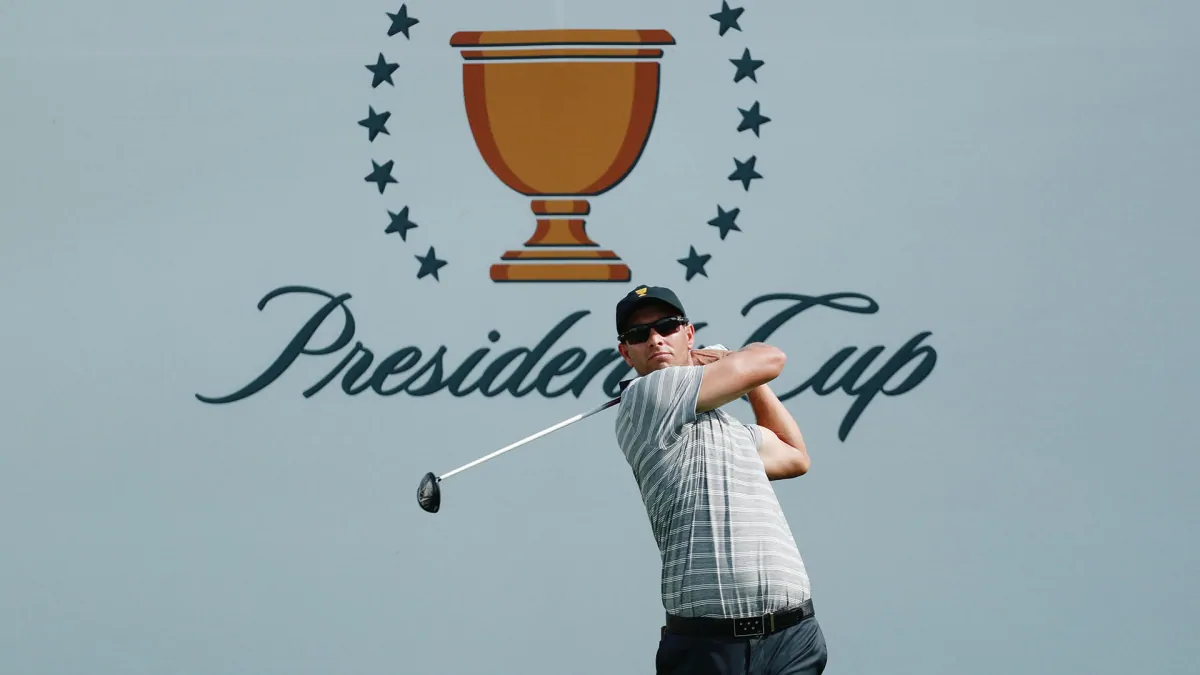 Source: Internet