CARNOUSTIE, Scotland – Adam Scott has been in between caddies for the last month and went with a bold stand-in for this week's Open Championship, coaxing veteran looper Fanny Sunesson out of retirement to work for him at Carnoustie.
Sunesson caddied for Nick Faldo in his prime, as the duo won four major titles together. She also worked for Henrik Stenson and Sergio Garcia before a back injury forced her to retire.
But for this week's championship, Scott convinced the Swede to return to the caddie corps. The results have been impressive, with the Australian following an opening 71 with a second-round 70 for a tie for 16th place.
---
Full-field scores from the 147th Open Championship
Full coverage of the 147th Open Championship
---
"It's been going great. Fanny is, obviously, a fantastic caddie, and to be able to have that experience out there with me is certainly comforting," Scott said. "We've gotten along really well. She's picked up on my game quickly, and I think we think about things in a very similar way."
Scott was also asked about a potential long-term partnership between the duo, but he didn't sound hopeful.
"It's just for this week," he said. "It would be up to her, but I don't think she's making plans of a comeback. I was being a bit opportunistic in contacting her and coaxing her out of retirement, I guess. But I think she's having a good week. We'll just take it one week at the moment."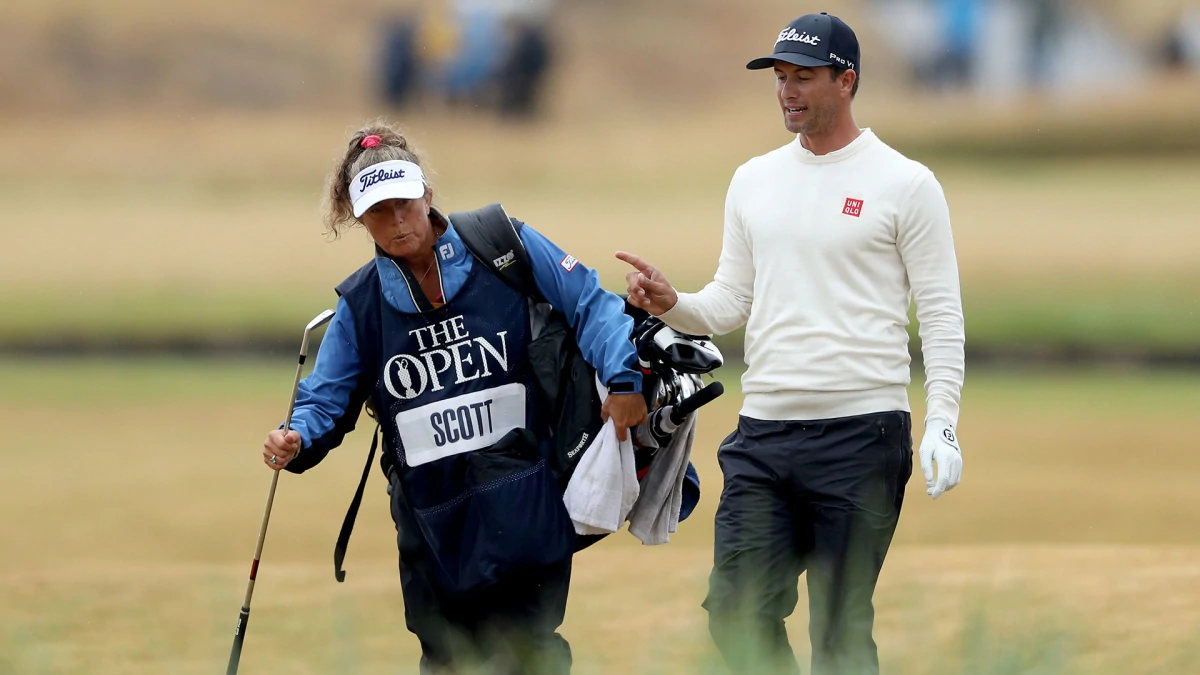 Source: Internet