NORTON, Mass. – The tinkering on the greens continued for Adam Scott during the final round of the Dell Technologies Championship.
The Aussie has carried two putters in his bag for several weeks, a decision that led to a third-place showing at the PGA Championship and a T-5 finish last week at The Northern Trust when he was among the leaders in strokes gained: putting. While Scott has had both a short and long putter at his disposal, he had been leaning almost exclusively on the long putter during that recent stretch.
He continued that game plan through the first three rounds at TPC Boston, where he earned his first career PGA Tour win in 2004, but with minimal success. Three straight rounds without breaking par left him with an early tee time Monday before the leaders were even out of bed.
So Scott opted to shake things up, and turn to the short putter for the final round. He promptly rolled in a 56-footer for birdie on the first hole, the first of seven birdies over his first 10 holes en route to a 5-under 66.
"I thought, 'Let's do something fresh today,'" Scott said. "It was interesting because when you're in that really good place in your mind, I guess like anyone out here you could use a stick and it would be effective, when you have that calmness."
---
Full-field scores from Dell Technologies Championship
Dell Technologies Championship: Articles, photos and videos
---
The good vibes eventually wore off starting with a short miss on No. 11, and Scott actually turned back to the long putter for a 5-foot bogey effort on No. 14. But after missing it, he quickly switched back to the shorter option for the rest of the round.
"After a couple thoughts crept in, nothing good happened," he said. "I just hit a couple not as good putts."
Scott explained he prefers the long putter for longer putts and the short one for mid-range birdie attempts, even going so far as to split it by putt type: short putter for downhill attempts, long putter for uphill ones. While he remains undecided about which putter he'll lean on most at the BMW Championship, it's likely he'll keep both in the bag – an option he has afforded himself by pulling his 3-iron and de-lofting his 4-iron.
"I think there's probably a good theory for having two putters in the bag," Scott said. "It makes sense, or easy sense to me to think, well, if you like a club for a certain putt, you know you have 40 percent of your shots with the putter. It's far from unreasonable to think you might have two clubs to hit 40 percent when for the other 60 (percent) you have 12 (clubs)."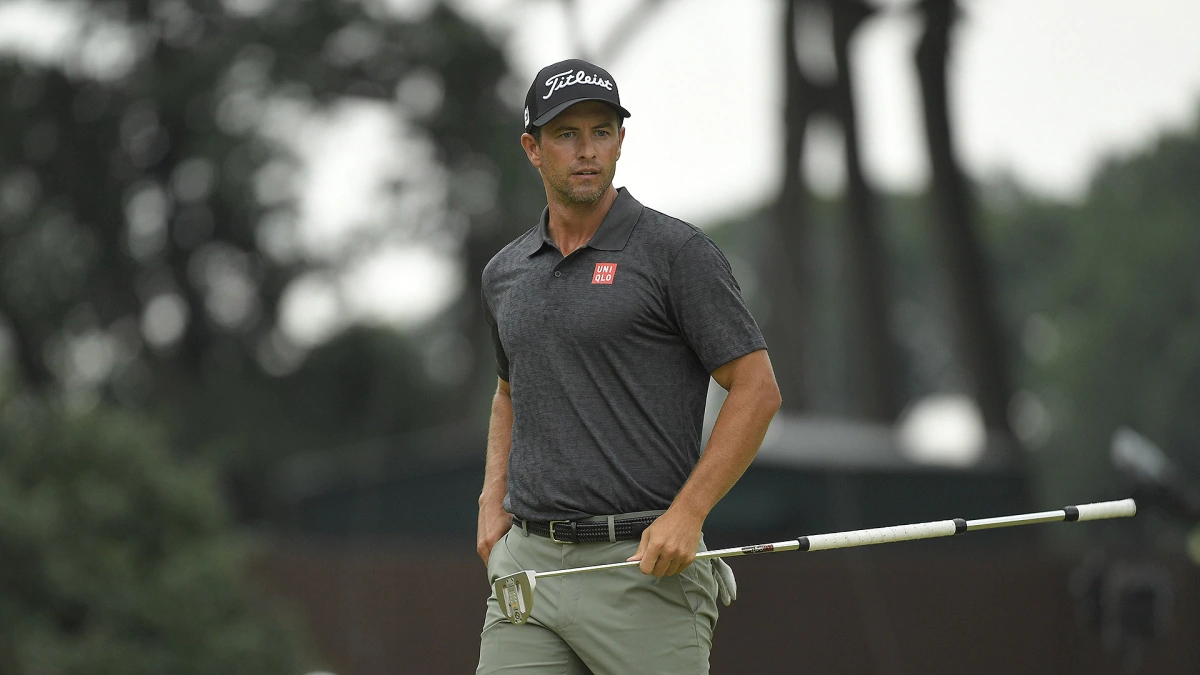 Source: Internet