PONTE VEDRA BEACH, Fla. – Charl Schwartzel had just struggled through another round on Friday at last month's Zurich Classic and found himself desperate for answers.
Schwartzel's swing was good on the practice range, but it hadn't translated to the golf course, and he hadn't finished inside the top 10 anywhere in the world in over nine months. That's when Louis Oosthuizen, his teammate in New Orleans, offered some advice.
"Getting quick has always been my fault from the time I started playing the game, so if I can keep the right tempo going, I'm going to keep hitting good shots," Schwartzel said.
But it just wasn't the tempo of Schwartzel's swing that needed to be adjusted.
---
Full-field scores from the The Players Championship
The Players Championship: Articles, photos and videos
---
"I've known him all my years, and he's always been a guy who you could see him visualizing the shot before he goes in, he takes his time. When he did that he hit pretty good shots," Oosthuizen said. "There's nothing wrong with his swing, but he sort of got quick with everything. Quick with walking, quick into the shot and just doing everything a lot faster."
Something resonated, as the tandem finished third at the Zurich Classic and Schwartzel himself was ninth last week at the Wells Fargo Championship. That momentum carried over to this week's Players Championship.
On Friday, the South African followed his opening 68 with a 66 for a share of the lead with Patrick Cantlay. Schwartzel didn't make a bogey on Day 2 at TPC Sawgrass and is currently ninth in the field in strokes gained: tee to green.
"I'll ask him for a percentage [of his winnings] after this week," Oosthuizen joked.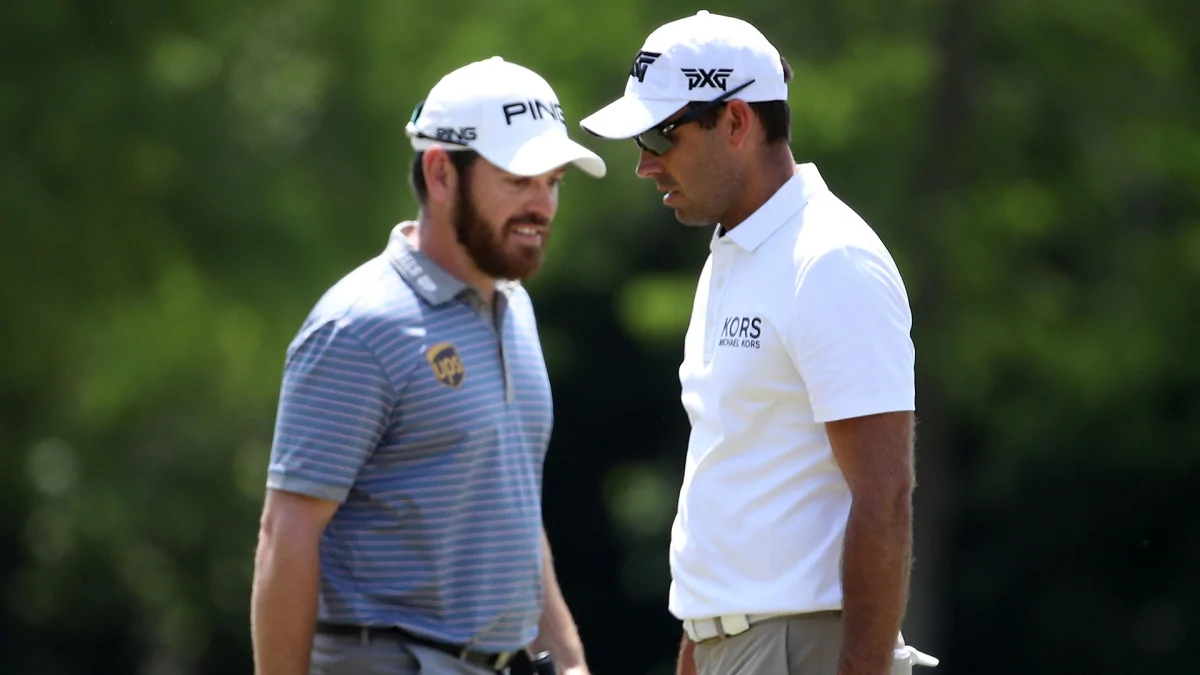 Source: Internet