BEDMINSTER, N.J. – Lizette Salas made a strong move to make the U.S. Solheim Cup team with her tie for 15th Sunday at the U.S. Women's Open.
Salas climbed six spots in the Rolex Women's World Rankings to No. 44. That moved her to No. 2 on the U.S. Solheim Cup world rankings list. If the American team were determined today, Salas would be on it.
The top two Americans in the world rankings who are not already qualified on points at the conclusion of the Ricoh Women's British Open (Aug. 3-6) will make the American team.
Salas moved over Mo Martin, who had the No. 2 spot.
Salas also made a move closer to making the team on points. She moved up two spots to No. 10 on the U.S. Solheim Cup points list. The top eight at the end of the Women's British Open make the team.
With her tie for 11th at the U.S. Women's Open, Marina Alex moved up one spot to No. 13 on the U.S. points list.
There are just three events remaining before the American and European teams are finalized. The Solheim Cup is scheduled for Aug. 18-20 at Des Moines Golf and Country Club in West Des Moines, Iowa.
U.S. Solheim Cup points 
1. Lexi Thompson, 657
2. Stacy Lewis, 452.5
3. Gerina Piller, 379
4. Cristie Kerr, 373
5. Jessica Korda, 323
6. Danielle Kang 322.5
7. Brittany Lang, 247
7. Michelle Wie, 247
9. Austin Ernst, 227
10. Lizette Salas, 216.5
11. Brittany Lincicome, 216
12. Angela Stanford, 211
13. Marina Alex, 182.5
14. Mo Martin, 178
15. Jennifer Song, 134
Points are awarded to top-20 finishers in LPGA events, with first place earning 60 points, second place getting 30, third place taking 28.5 and on down to three points for 20th place. Points are doubled in major championships.
U.S. Solheim Cup World Rankings
1. Brittany Lincicome (No. 42)
2. Lizette Salas (No. 45)
3. Mo Martin (No. 50)
4. Austin Ernst (No. 53)
5. Angela Stanford (No. 54)
This list features the highest ranked Americans who aren't among the top eight on the U.S. points list.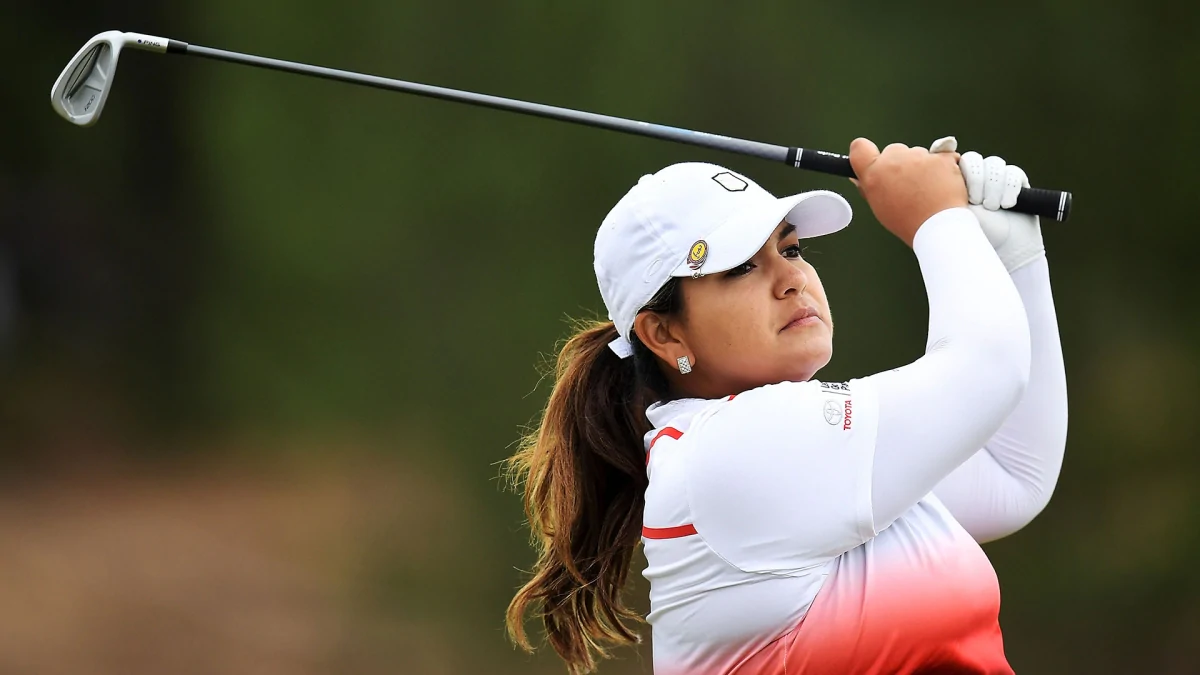 Source: Internet