WEST DES MOINES, Iowa – Lizette Salas was the American's unsung hero Friday at the Solheim Cup.
Salas and Danielle Kang both went 2-0 on Day 1 for the U.S. The focus was on Kang because of her flashy nature and her ability to fire up crowds, much like she did on the first hole, when she insisted they scream while she teed off.
But it was Salas who won both of her matches while paired with Solheim Cup rookies playing in their first matches.
First up, Salas and Kang played morning foursomes and were the only U.S. squad to earn a full point. They played beautifully together, as Kang's bubbly personality fired up Salas, and Salas' calm nature helped Kang at crucial times.
---
Solheim Cup: Articles, photos and videos
---
In the afternoon, it was more of the same as Salas took Angel Yin under her wing. Salas made everything she looked at on the greens over the first nine holes while Yin struggled. But Salas' steady hand comforted Yin, who played spectacularly down the stretch en route to an easy 6-and-5 victory over Carlota Ciganda and Emily Pedersen.
"I knew before getting to Iowa that I was going to have to play with either Danielle or Angel, and I was totally OK with that," Salas said. "I know Danielle's game. I played with Angel enough to know the kind of style that she plays and how we can kind of work together and play great."
Salas entered her third Solheim Cup with a 1-3-2 record, which she quickly improved Friday. Although she will sit out Saturday morning's foursomes, it's a pretty good bet that she'll be in the lineup Saturday afternoon in fourballs.
"She's got heart," U.S. captain Juli Inkster said. "And you can't teach that. She wants the ball. She wants to be out there."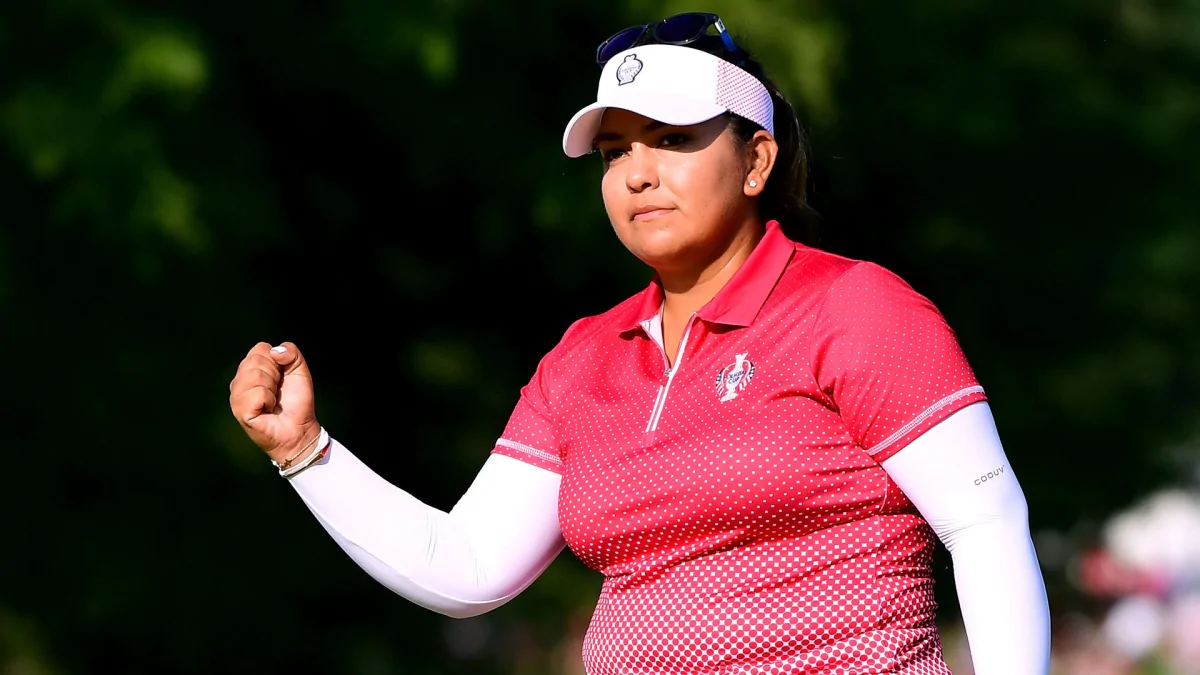 Source: Internet