ATLANTA – Justin Rose awoke Wednesday morning with an aching left shoulder and figured he must have slept on it wrong. When he woke on Thursday for Round 1 at the Tour Championship his level of concern elevated dramatically.
"For some reason it got really bad overnight Wednesday and woke up just really struggling Thursday morning," said Rose, who opened with a 2-under 68. "My whole team worked really hard around me to rally, just kind of sucked it up yesterday and got through the day, weathered the storm."
Rose, who primarily teed off with his 3-wood on Thursday to limit the strain on his shoulder, said he felt better on Friday for the second round and his score reflected that improvement.
The Englishman, who said he had a similar issue with his shoulder about five years ago, made just a single bogey on his way to a 4-under 66 and a share of fourth place, just a stroke off the lead.
---
Tour Championship: Articles, video and photos
Current FedExCup Playoff points standings
---
It was an even more impressive rally considering Rose was well outside the FedExCup picture (32nd on the regular-season points list) to begin the playoffs. He's preformed well in the postseason with top-10 finishes at the first two events and a tie for second last week at the BMW Championship.
"Last week really kind of gave me that shot in the arm to kind of get within touching distance," said Rose, who began the week eighth on the points list. "Obviously we all know top-5's the secret number, but at the end of the day eighth I think still gives me a great chance. I'm just focusing on winning the Tour Championship and the rest will hopefully fall into place."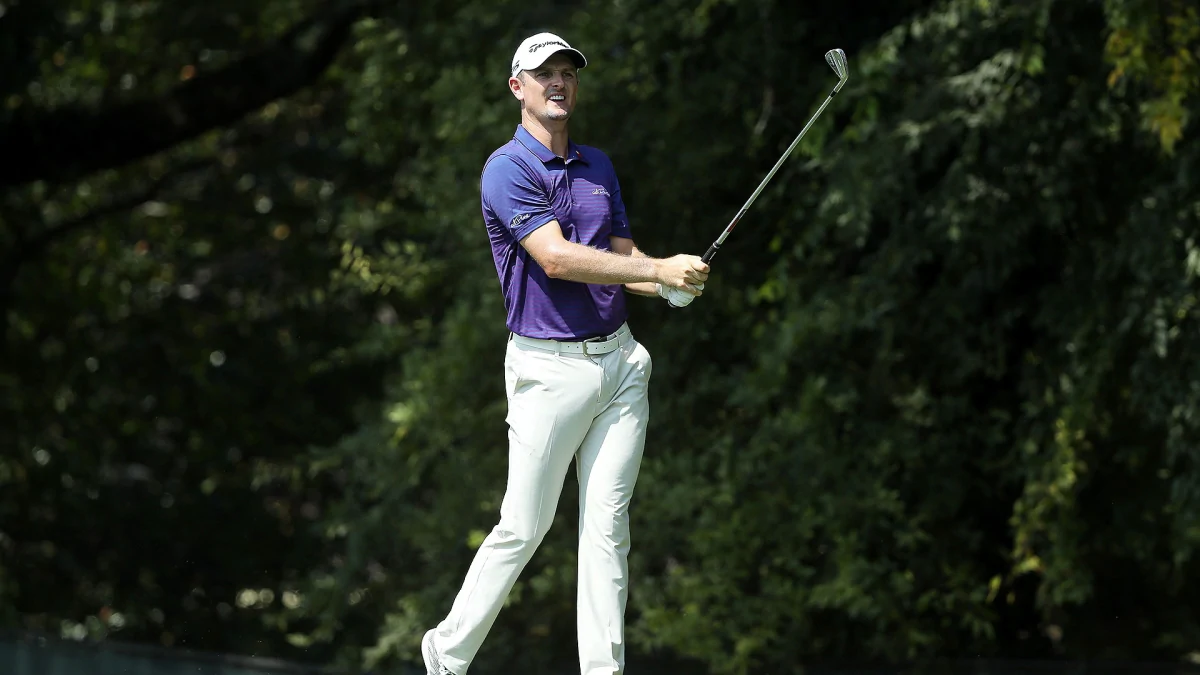 Source: Internet