ST. LOUIS – Another major championship season came to a close on Sunday for Rory McIlroy, his fourth since he last won a Grand Slam event in 2014.
The Northern Irishman closed with an even-par 70 at the PGA Championship and was tied for 51st, which was not what he had hoped for following his runner-up finish at last month's Open Championship.
"It's been a year of showing glimpses of what I can do, but I just haven't done it often enough," said McIlroy, who won the Arnold Palmer Invitational in March. "I have to wait another eight months for the next one, but obviously there is still a lot to play for."
McIlroy said there was plenty of room for improvement, particularly off the tee where he's been plagued by a two-way miss this season; and suggested he may alter his schedule in order to be prepared for the final three playoff events and Ryder Cup.
---
PGA Championship: Scores | Live blog | Full coverage
---
"The best thing might be to take that first FedExCup event off and work on my game and come back in a better place," McIlroy said. "Historically the first playoff event hasn't been my best event. We'll see. I'll do some practice next week and see how I feel."
McIlroy skipped the first playoff stop in 2015 and his best finish at The Northern Trust is a tie for 19th in 2013.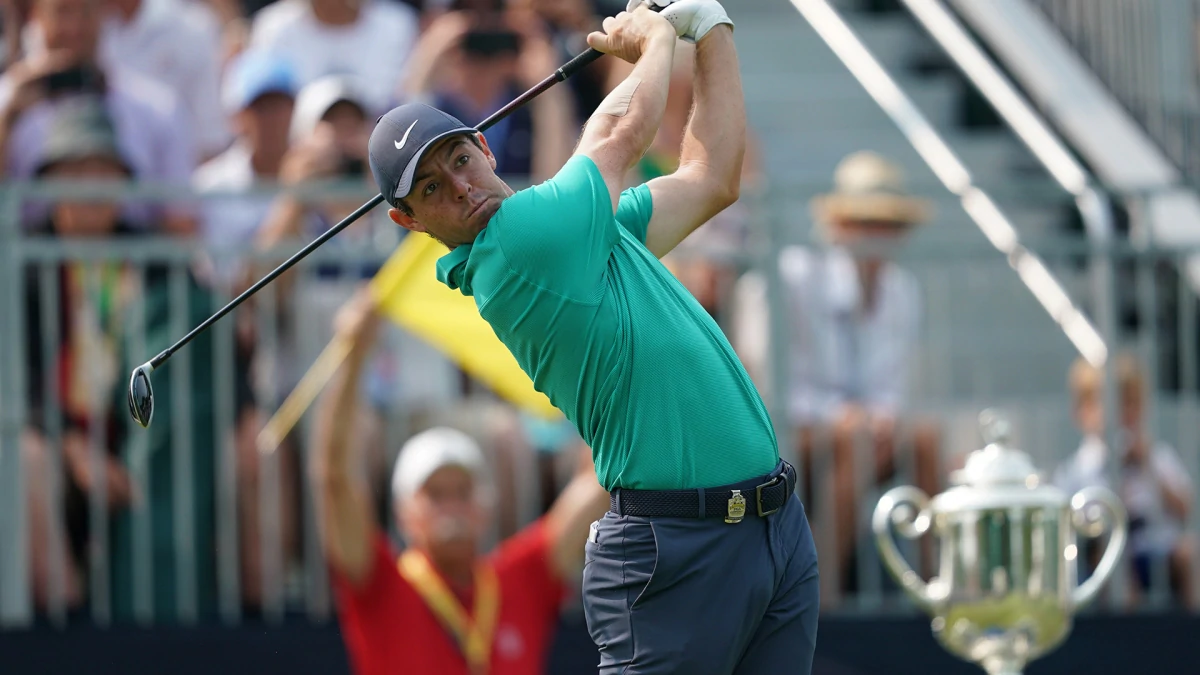 Source: Internet