CHARLOTTE, N.C. – In 2010 on this patch of rolling North Carolina golf land, Rory McIlroy began his week with rounds of 72-73 on his way to a four-stroke victory at the then-Quail Hollow Championship.
It could have served as a paradigm of hope for the Northern Irishman who began this week's PGA Championship at Quail Hollow with rounds of 72-72, but then again, this is a vastly different Quail Hollow and there will be no final-round 62 like the one that propelled him to victory in '10 or the third-round 61five years later that set the stage for his second title at the course.
"I guess a low round used to be a 61 or a 62. A low round now is a 66 or a 67," said McIlroy, who finished his day at 2 over par and 10 strokes off the lead held by Kevin Kisner. "You're playing your ass off to get that. I'd say, if I shoot two 67s over the weekend, I'm going to have a really good chance."
---
PGA Championship: Scores | Live blog: Day 2 | Full coverage
---
Quail Hollow was redesigned for this year's championship, with about 400 yards added to the layout, but that's not what is making this week's championship so challenging.
"This is not the Quail Hollow we have gotten to know over the last 10 years," McIlroy said. "It's a completely different golf course. Even if they didn't do anything else with the golf course and just changed it to full Bermuda like it is now, all of a sudden makes the golf course two shots more difficult."
Despite being 10 strokes off the pace, McIlroy considered his relative position to the field, not Kisner, and was still confident he could make a run on the weekend.
"Obviously, [Kisner] is on fire right now. He's 8-under par for the tournament. But take him out of the equation, I feel like I'm still right there in the tournament," said McIlroy, who is just six strokes out of second place and tied for 32nd place.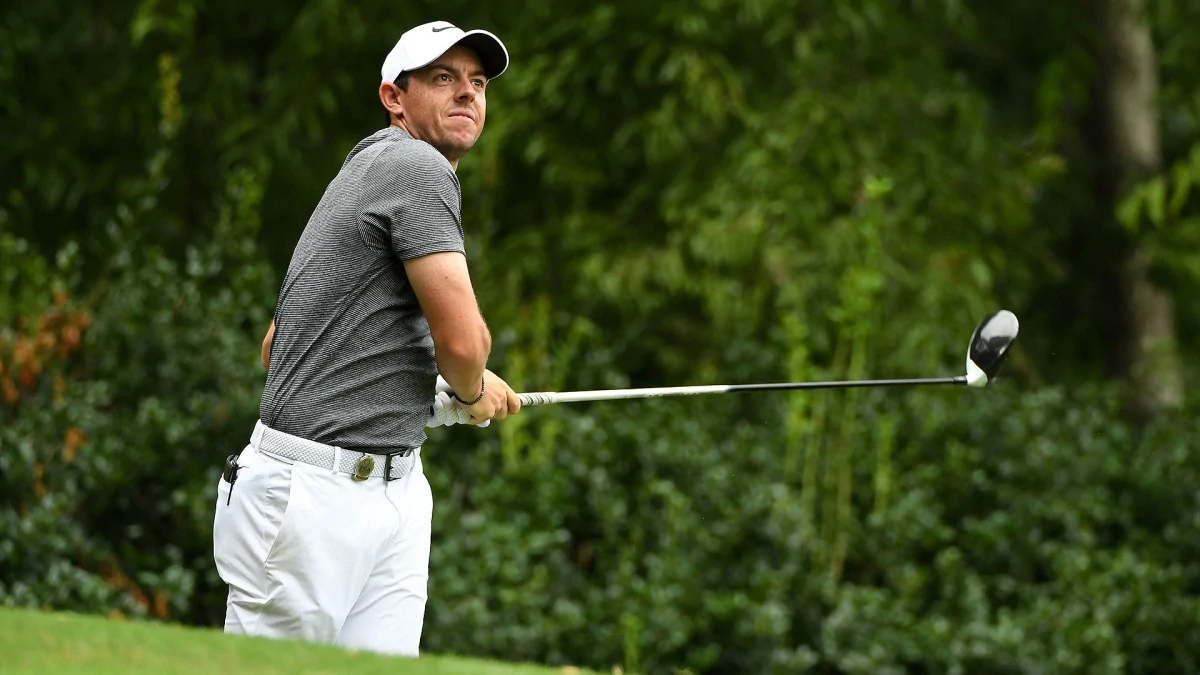 Source: Internet