ERIN, Wis. – On the eve of the final round of a major championship most players who find themselves in contention try to stick to the same quiet routine they had all week and not think about what may come. That might be difficult for Rickie Fowler and Justin Thomas.
Thomas moved to within a stroke of the lead on Saturday with a 9-under 63, which is the lowest round in relation to par at the U.S. Open, while Fowler remained in the hunt and is two off the pace after a 68. They will have plenty to talk about on Saturday evening at the rented they've been sharing this week.
---
U.S. Open: Scores | Live blog: Day 3 | Full coverage
---
"Nine under is pretty darn good," Fowler said when asked of Thomas' record round. "I wasn't exactly seeing that, but I'm looking forward to hearing about that when I get back to the house."
Fowler and Thomas occasionally room together during tournaments and for the last two years they've joined Jordan Spieth and Smylie Kaufman in the Bahamas for spring break.
"We'll have a good time. We've been eating well. I think we'll be able to sit back, relax," said Fowler, who was then jokingly asked if things might get "physical" between the two contenders. "No, not too many elbows. We're separated by a floor. He's upstairs and I'm down in the basement area. So shouldn't get too physical."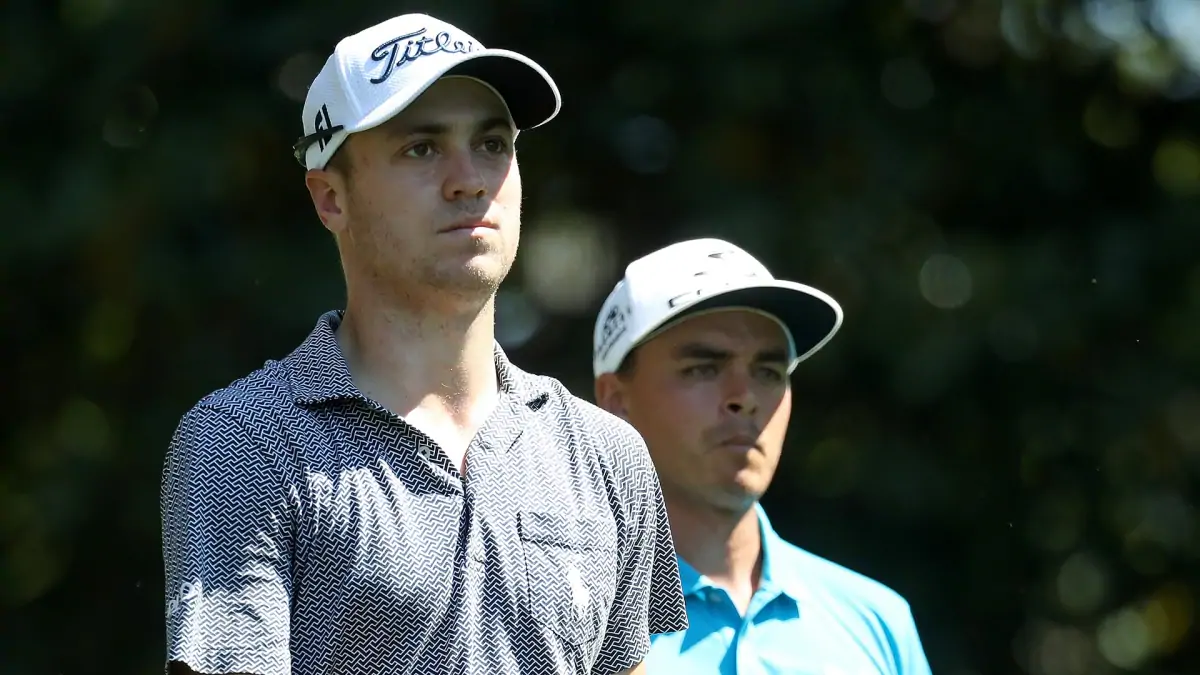 Source: Internet