It took a reversal of fortune after the final putt dropped, but Tony Romo is moving on at Web.com Tour qualifying school.
The former NFL quarterback flirted with the projected cut for much of the final round at his pre-qualifying stage site, where only the top 36 and ties moved on to the first stage of Q-School. Romo's 54-hole score of 2-over 218 (72-72-74) in Lantana, Texas, was a strong effort, but after holing out on the final green it left him in a tie for 37th, one position away from advancing.
But Romo became the beneficiary of a late disqualification, as Japan's Tomo Watanabe was disqualified after appearing to post a 4-under total. That allowed the group at 2 over that included Romo to move from T-37 to T-36 among the 69-player field, thereby ensuring advancement by the thinnest of margins.
Romo appeared in good shape to advance after making the turn at even par, but three bogeys in a four-hole stretch from Nos. 10-13 put him outside the number before he bounced back with two birdies over his final four holes.
The former quarterback and current NFL analyst played this week as an amateur, just as he did in March when he missed the cut in his PGA Tour debut at the Punta Cana Resort & Club Championship. He'll now turn his attention to first stage of qualifying, likely either in Garland, Texas (Sept. 25-28) or The Woodlands (Oct. 9-12).
Romo would need to advance two more times in order to reach the final stage of Q-School in December in Chandler, Ariz., where he would potentially have the chance to compete for 2019 status on the Web.com tour.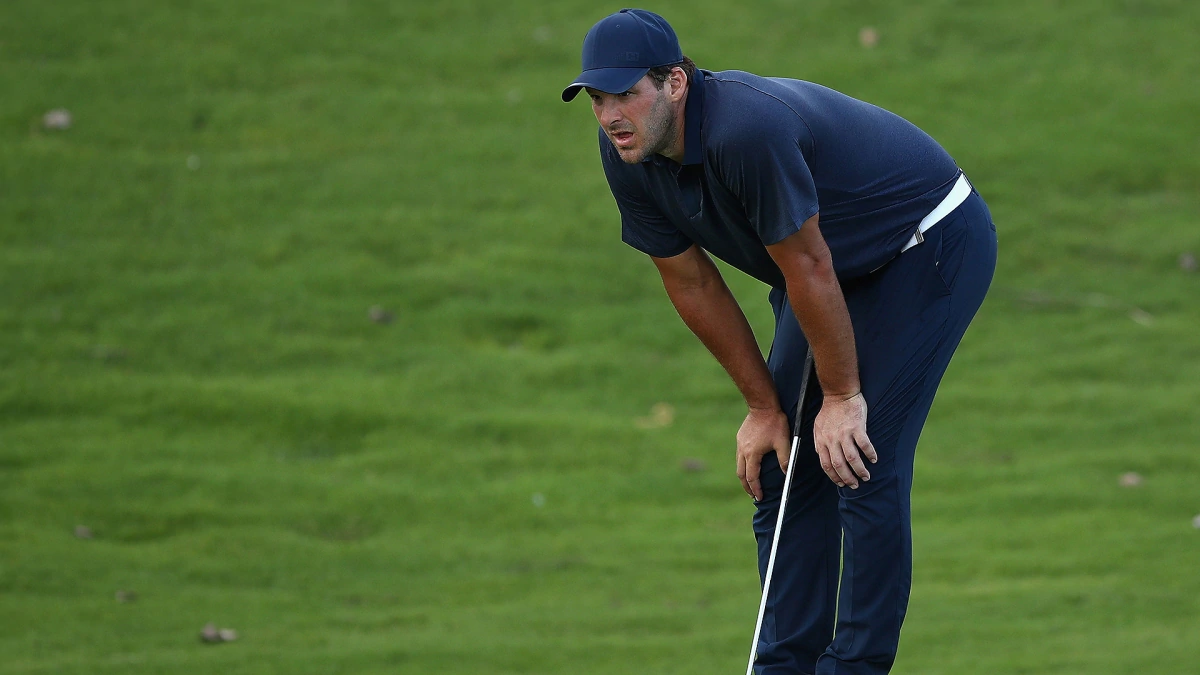 Source: Internet