Tony Romo's bid to play in this year's U.S. Open came to a close on the very first day of qualification.
The former quarterback was among 132 participants at a local qualifier in Plano, Texas, one of two qualifiers held Monday as the USGA kicked off the journey to Shinnecock Hills for 9,049 applicants. But a 5-over 77 left Romo well short of qualifying on a day when scores ranged from 66 to 91 and only the top eight players advanced to sectionals.
Romo made it to sectional qualifying in 2010, but this marks the second straight year he has bowed out at the local stage. Last year he shot a 75 in a qualifier in Aledo, Texas, and this time he was two shots higher after a round that included two birdies, five bogeys and a double bogey as documented by Dallas reporter Mike Leslie:
Tony Romo's final card. 77 (+5)

31 putts (15/16)
7/13 FIR
10/18 GIR pic.twitter.com/LMwgBUDAK6

— Mike Leslie (@MikeLeslieWFAA) April 30, 2018
Romo, 38, retired from the Dallas Cowboys last year to take a job as NFL analyst for CBS Sports. He made his PGA Tour debut last month at the Corales Punta Cana Resort & Club Championship, where he finished last among 132 professionals after rounds of 77-82.
Scores at Gleneagles Country Club were paced by a 6-under 66 from Aaron Guanlao, a senior at UT-Arlington, while Baylor junior Braden Bailey shot a 3-under 69 while playing alongside Romo.
Local qualifiers will be conducted through May 17, with only 500 players advancing to sectional qualifying from a group of more than 8,500 entries. A total of 54 out of 156 spots in the final field have already been claimed by players who are fully exempt for the season's second major, which begins June 14.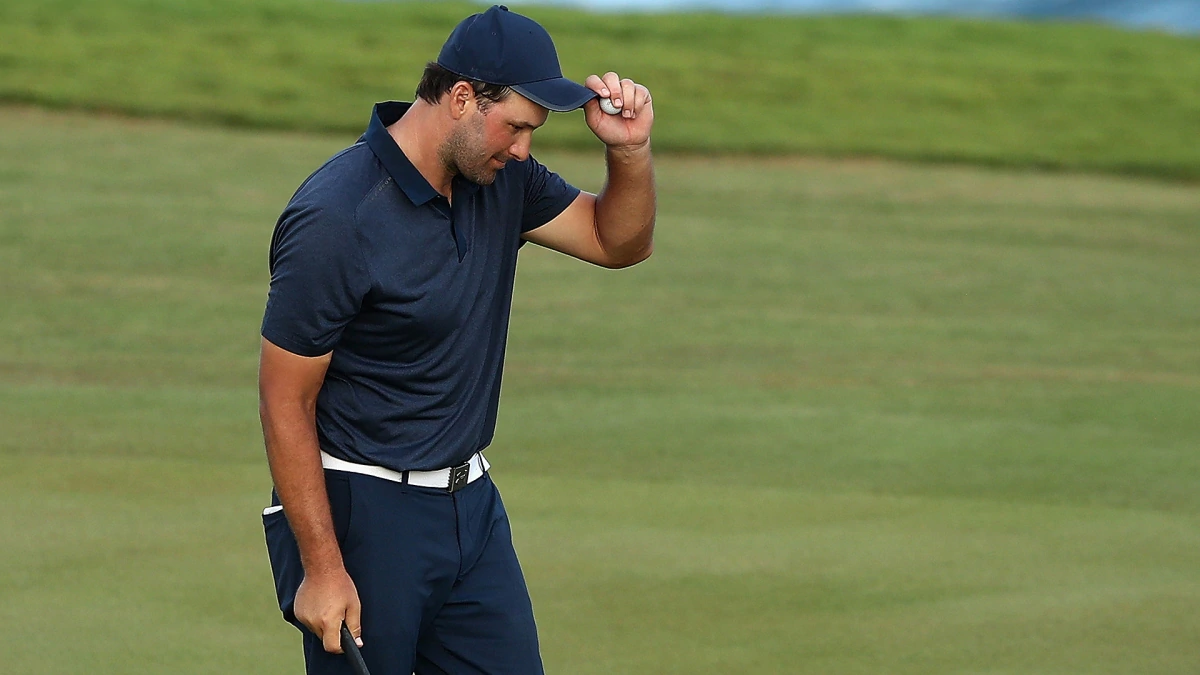 Source: Internet