Tiger Woods and Phil Mickelson remain committed to working out the details of a $10 million, winner-take-all, made-for-TV match, according to a report Friday by Golf.com.
The primetime match was originally scheduled for July 3, likely at Shadow Creek in Las Vegas.
"We're working on a different date," Mickelson told the website. "I thought it was done for the 3rd, but obviously it wasn't."
This revelation sheds new light on both their practice round at the Masters and their pre-tournament banter at The Players. There, Woods and Mickelson were grouped together for one of the few times in their career, and Mickelson woofed early in the week: "The excitement that's been going on around here, it gets me thinking: Why don't we just bypass all the ancillary stuff of a tournament and just go head-to-head and just have some kind of a high-stakes, winner-take-all match? Now, I don't know if he wants a piece of me, but I just think it would be something that would be really fun for us to do, and I think there would be a lot of interest in it if we just went straight to the final round."
And so that's exactly the idea for this exhibition, which Golf.com reported is part of a vision in which the game's two biggest stars would play a couple of exhibitions each year. Both players have agreed to wear microphones for the match, even with so much cash on the line.
"It's a ridiculous amount of money," Mickelson said. "No matter how much money you have, this amount will take both of us out of our comfort zone."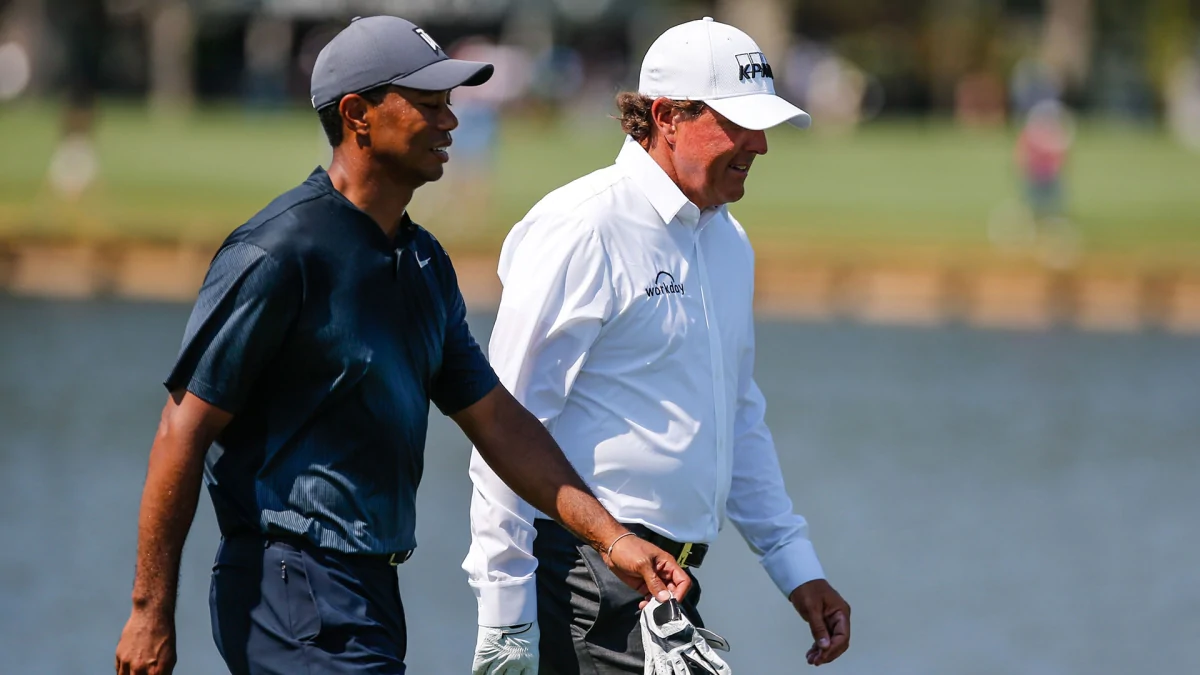 Source: Internet