Tournament host Tiger Woods isn't in attendance at this week's Quicken Loans National, as he continues to receive treatment for how he manages his pain medications.
Some of the more high-profile names in the field shared their thoughts on the 14-time major champ's abscence, and while they wished he was there, they know Woods' decision is the right one for him.
Patrick Reed, who dons the same red-and-black Sunday combo as Woods because he idolized him growing up, said he could see the old Tiger coming back if he takes care of his personal life first.
---
Quicken Loans National: Articles, photos and videos
---
"Tiger's here in spirit, you know. It's his event. His foundation's running the golf tournament. … It's one of those things that we all would love for him to be here, but at the end of the day for him to put his foot down and go ahead and take care of himself and try to get better. That's more important than playing golf or being here for a golf tournament," Reed said.
"The players, people running golf tournaments, sponsors, everybody wants Tiger Woods out here. The more he can take care of himself, then we're going to get the old Tiger back."
Justin Thomas shared that sentiment, applauding the how serious Tiger was taking this problem. Woods was arrested for DUI on May 29. Although alcohol was not involved, he said in a statement that he suffered an "unexpected reaction to prescribed medications" and announced last week on Twitter that he was getting professional help.
"It's really cool to see what he's doing in terms of he's handling what he's dealing with, and he's taking it seriously. I think as someone who looks up to him and as a friend, I think that's more impressive than coming here," Thomas said. "He's taking it very seriously. I know if he could be two places at once, he would. Like you said, we all want him back out. So he's just trying to do the necessary steps for him to be out here as fast as he can, I think."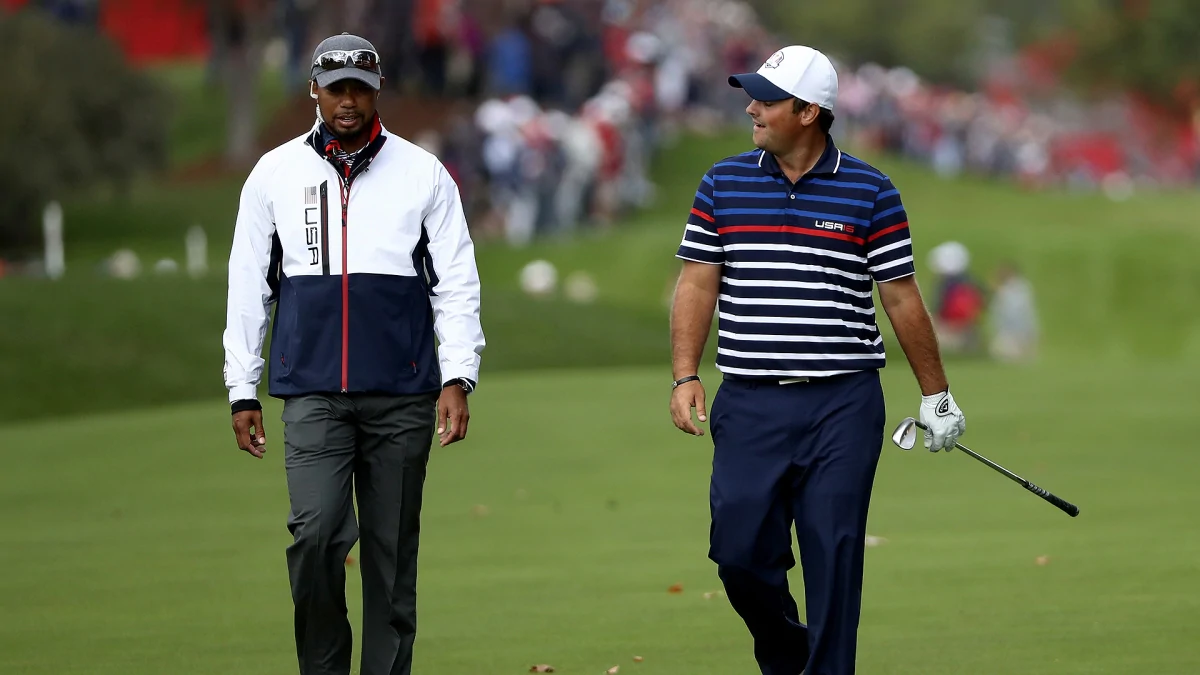 Source: Internet