SAINT-QUENTIN-EN-YVELINES, France – One of the most memorable Ryder Cup singles matches in recent history was also one of the most exhausting.
Rory McIlroy was asked on Wednesday at Le Golf National about his singles bout with Patrick Reed two years ago at Hazeltine National, when the duo combined for eight birdies and an eagle through eight frenzied holes.
"I could play it for nine holes, and then it suddenly hit me," said McIlroy, who was 5 under through eight holes but played his final 10 holes in 2 over par. "The level sort of declined after that and sort of reached its crescendo on the eighth green, and the last 10 holes wasn't quite as good."
---
Ryder Cup: Articles, photos and videos
---
In retrospect McIlroy said the match, which he lost, 1 down, was educational and he realized that maintaining that level of emotion over 18 holes isn't realistic.
"It looked tiring to have to play golf like that for three days," he said. "I learnt a lot from that and learnt that it's good to get excited and it's good to have that, but at the same time, if I need and have to be called upon to play a late match on Sunday or whatever it is, I want to have all my energy in reserve so that I can give everything for 18 holes because I did hit a wall that back nine on Sunday, and it cost me."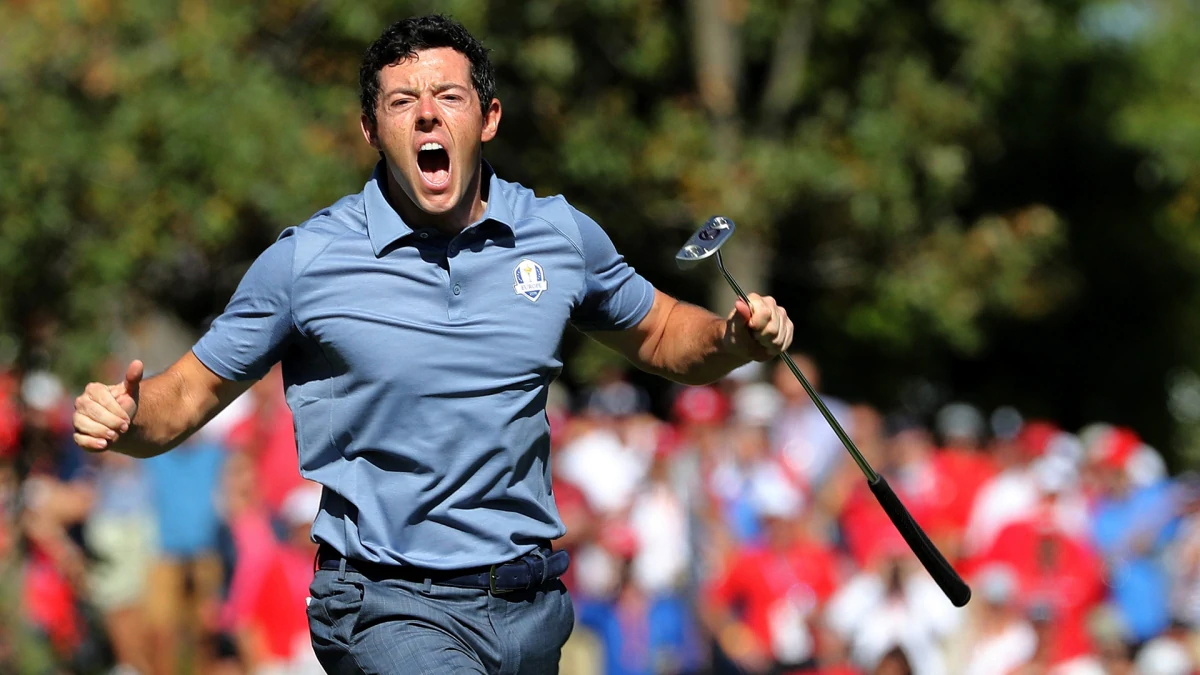 Source: Internet