LOS ANGELES – A two-day race to beat darkness is officially underway at the Genesis Open.
Still looking to make up ground after enduring a seven-hour weather delay during the opening round, officials began third-round tee times at 6 p.m. ET Saturday at Riviera Country Club just minutes after the final groups completed Round 2. A total of 76 players made the cut at even-par 142 or better, with players grouped into threesome off of both Nos. 1 and 10 tees.
The revised timeline means the final group featuring co-leaders Justin Thomas and Adam Scott, along with third-place J.B. Holmes, will begin the third round at 8 p.m. ET. That would leave them with just 40 minutes of daylight before sunset, meaning the leaders likely won't play more than three holes before darkness Saturday night.
---
Full-field Scores from the Genesis Open
Genesis Open: Articles, photos and videos
---
The field would return to complete the majority of the third round Sunday morning, and with no time to re-pair for the final round players will simply continue straight into Round 4 in their current groupings.
Other notable third-round tee times include tournament host Tiger Woods, who trails by 10 shots and will begin the third round off No. 10 tee at 6:40 p.m. ET alongside Cody Gribble and Peter Malnati. Phil Mickelson is also at 1-under 141 and will play the final two rounds with Freddie Jacobson and Cameron Smith at 7 p.m. ET off No. 10, while Rory McIlroy and Jordan Spieth will headline a popular trio at 7:40 p.m. ET off No. 1 that will also include Kyle Jones.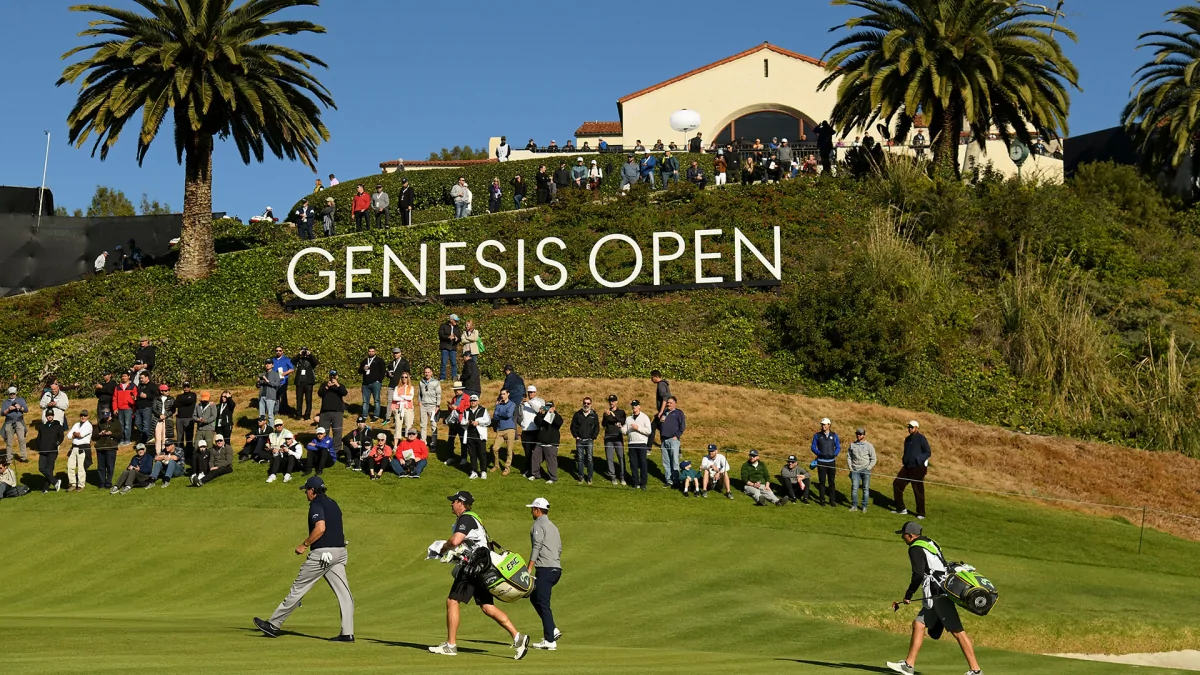 Source: Internet