ST. LOUIS – Jon Rahm was 3 under on his round through 16 holes Friday when he tried to cut too much of the corner at the par-5 eighth and hooked his ball into the left rough.
Walking up to where he assumed the ball would be, he didn't see any flag in the rough indiciating its position. And there wasn't a marshall in the area. And no one from the gallery said anything.
So Rahm just kept walking until he finally found his ball – touching his foot. Rahm had clipped the ball with the ball of his shoe and so he called in an official for a ruling. 
"I know I touched, but I don't believe I moved it at all, to be honest," he told the official. But it didn't matter. He was assessed a one-stroke penalty and made to pick up and drop his ball back down in the rough.
From there, he advanced his ball 200 yards, flew a short wedge to 8 feet, made his par putt, and let fly with a series of mini fist pumps. A hole later, he was closing out a bogey-free 67 that moved him to 5 under par, five shots off the lead held by Gary Woodland midway through the second round.
---
PGA Championship: Scores | Live blog | Full coverage
---
"It just would have been hard to accept the fact that I would have had to sign for a 6 without me realistically making a 6," he said, referencing the save that kept his card clean after a long day of grinding in the heat. 
Hours prior, Rahm had started his round by hitting a spectator with his tee ball at No. 10, but he worked there to save par, setting the tone for the day.
A reporter commented that the "Jon Rahm of two years ago" may have not have handled the bad break on the eighth quite so well, prompting laughter from Rahm himself.
"I love the fact that you give me a credit of two years," he said, "because the Jon Rahm of about five days ago probably would have lost his mind."
Rahm went on to explain that he did "a lot of mental work" Tuesday and Wednesday to try to get a handle on his temper. He wouldn't disclose the nature of said work but he did share the impetus behind it.
"I didn't like the fact that I complained as much as I did," he explained. "I accept and I'll allow myself to continue to get mad, but complaining the way I did is not really acceptable and seemed a little childish to me.
"It's just trying to grow up a bit and mature. I'm still 23 years old, so it is what it is."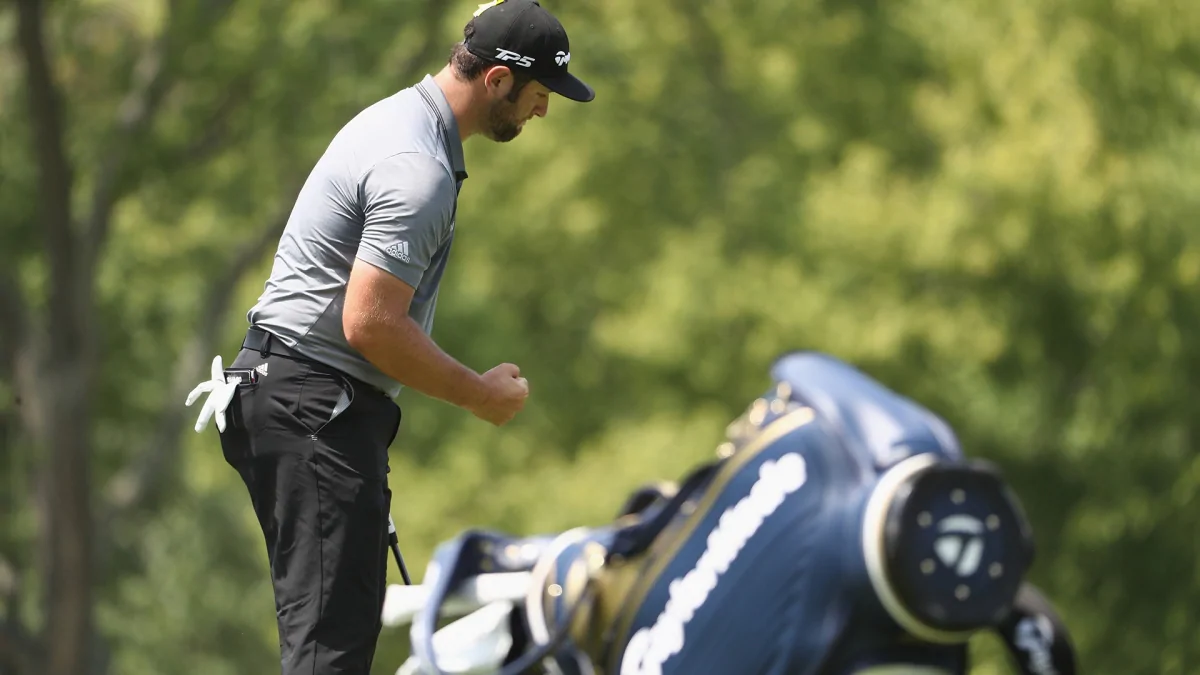 Source: Internet