SAN DIEGO – Too chummy? Jon Rahm says he and Andrew Landry were just expending some nervous energy on the walk up to the fairway during the first playoff hole of the CareerBuilder Challenge.
"I wouldn't have been that nervous if it was friendly," Rahm said with a smile Tuesday. "I think it was something he said because we were talking going out of the first tee.
"I didn't know Andrew – I think it was a pretty good time to get to know him. We had at least 10 minutes to ourselves. It's not like we were supporting each other, right? We were both in it together, we were both nervous together, and I felt like talking about it might have eased the tension out of both of us."
---
Farmers Insurance Open: Articles, photos and videos
---
On Sunday, two-time U.S. Open champion Curtis Strange saw the exchange on TV and tweeted: "Walking off the tee talking to each other. Are you kidding me? Talking at all?"
Strange followed up by saying that, in a head-to-head situation, the last thing he'd want to do was make his opponent comfortable. When his comments went viral, Strange tweeted at Rahm, who won after four holes: "Hopefully no offense taken on my comment yesterday. You guys are terrific. I'm a huge fan of all players today. Made an adverse comment on U guys talking during playoff. Not for me. A fan."
Not surprisingly, the gregarious Rahm saw things differently.
"We only talked going out of the first tee up until the fairway," he said. "Besides that, all we said was, 'Good shot, good putt, see you on the next tee.' That's what it was reduced to. We didn't say much."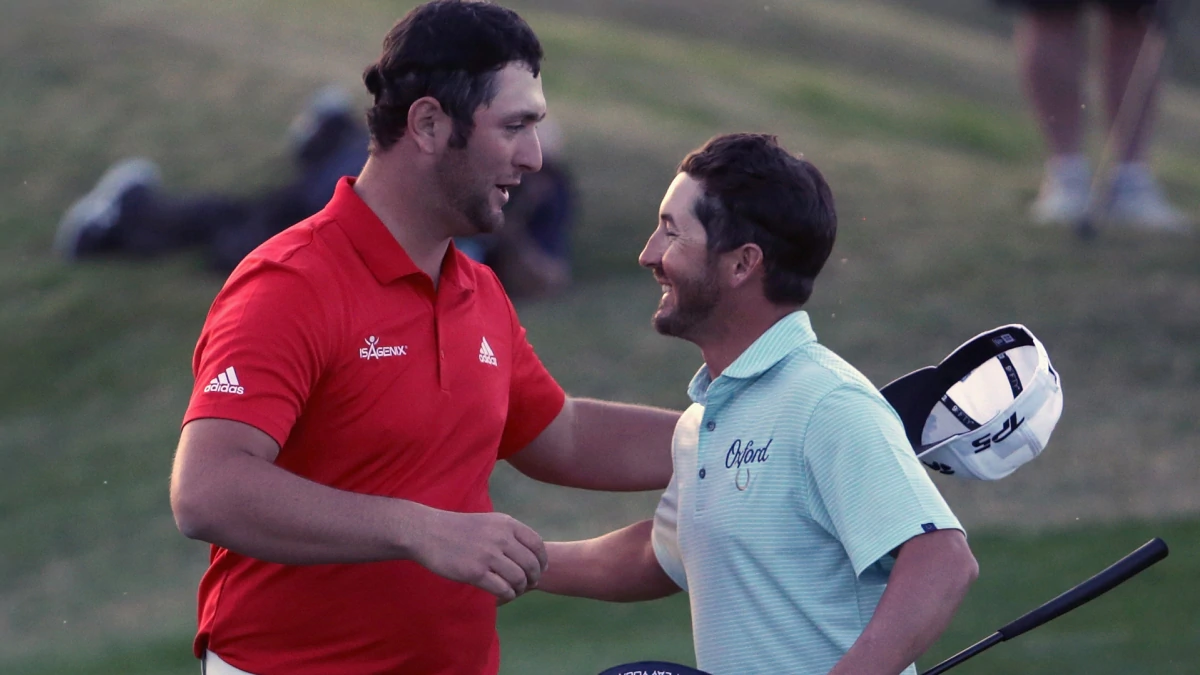 Source: Internet