ST. LOUIS – Jon Rahm spent less time Thursday night discussing his opening-round 68 at the PGA Championship than he did his recent engagement to his longtime girlfriend Kelley Cahill.
Rahm said he proposed prior to this year's U.S. Open. And apparently, he saves all his sweating for the golf course.
"If there's ever a doubt that she's going to say no, I understand the nervousness," he said. "But in my case, I was 100 percent sure she was going to say yes."
Rahm designed the ring himself with help from Brian Stuard's wife, who is a jeweler, after the both of them got some input from Cahill on what she wanted.
"She wanted to pick the diamond, but I knew what I wanted," he continued. "I designed what's around the ring. It's supposed to look like a crown and an engraving inside. I had a big part in it. It wasn't exactly what she wanted, but she loves it. It's a little more personal like that."
Rahm says they have no current timeline for setting a date, and that they're opting not to think about it until at least the end of the year. The couple will have to figure out a time and place to get families from two different continents together, so for now they're just trying to "enjoy the process."
---
Gallery: Best of Jon Rahm and Kelley Cahill
---
Rahm and Cahill first started dating while at Arizona State. They've been together long enough that being engaged has changed very little.
"For our relationship, we started dating in college. We moved in after six months, and we've been living together for two years already," he said. "I think we acted and both felt like a married couple already. We felt like being official in that sense, so it really hasn't changed much in that sense."
On Wednesday, Rahm sent out a Tweet stating that he and Cahill will be donating to the GoFundMe account set up for the family of Jarrod Lyle.
My fiancé Kelley and I have been so moved by the support for Jarrod Lyle and his family that we wanted to help with Lusi and Jemma's education by donating to link below, hopefully you can help too! https://t.co/rjMmibjQDO

— Jon Rahm Rodriguez (@JonRahmpga) August 8, 2018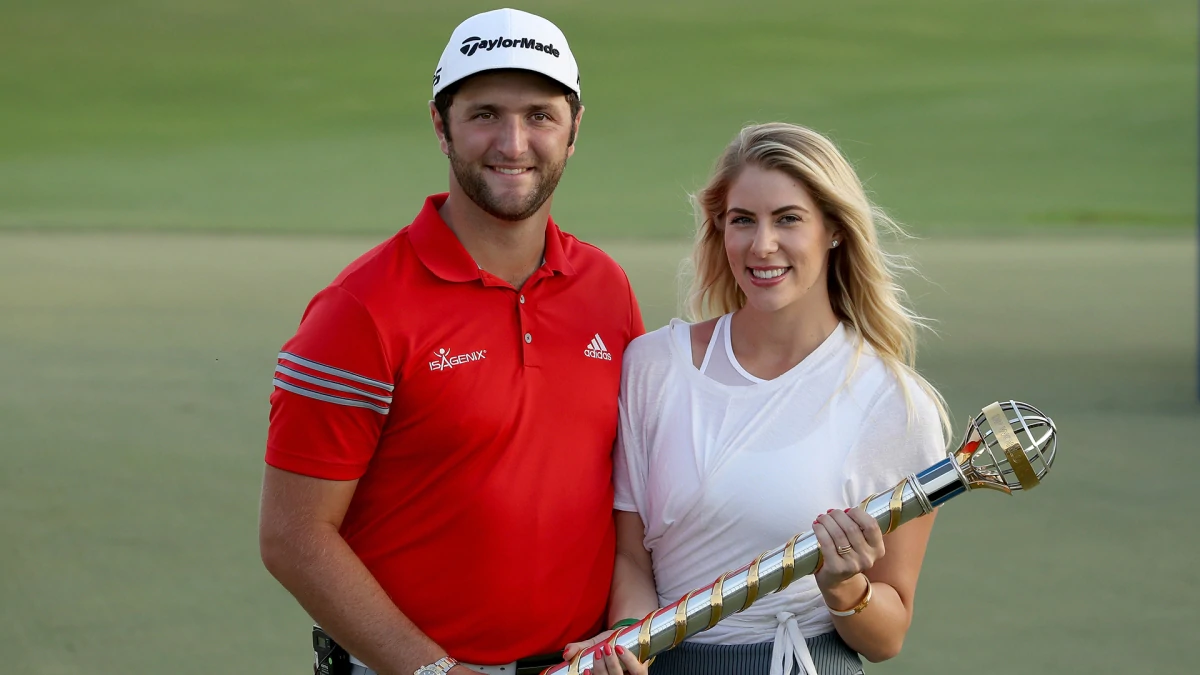 Source: Internet