Quail Hollow Club – a staple on the PGA Tour since 2003 – debuted as a longer, tougher version of itself at last year's PGA Championship, receiving mixed reviews from players.
The course played to a lengthened 7,600 yards at last year's PGA and a 73.46 stroke average, the toughest course in relation to par on Tour in 2017. As a result, it left some players less than excited to return to the Charlotte, N.C.-area layout later this spring for the Wells Fargo Championship.
It's that lack of enthusiasm that led officials at Quail Hollow to send a video to players saying, essentially, that the course players have lauded for years will be back in May.
The video, which includes Quail Hollow president Johnny Harris and runs nearly five minutes, begins with an explanation of how the first hole, which played as a 524-yard par 4 at the PGA, will play much shorter at the Wells Fargo Championship.
"I had a number of my friends who were playing in the tournament tell me that tee was better suited as a lemonade stand," Harris joked of the new tee box on the fourth hole. "I doubt we'll ever see that tee used again in competition."
Harris also explained that the greens, which became too fast for some, will be "softer" for this year's Wells Fargo Championship.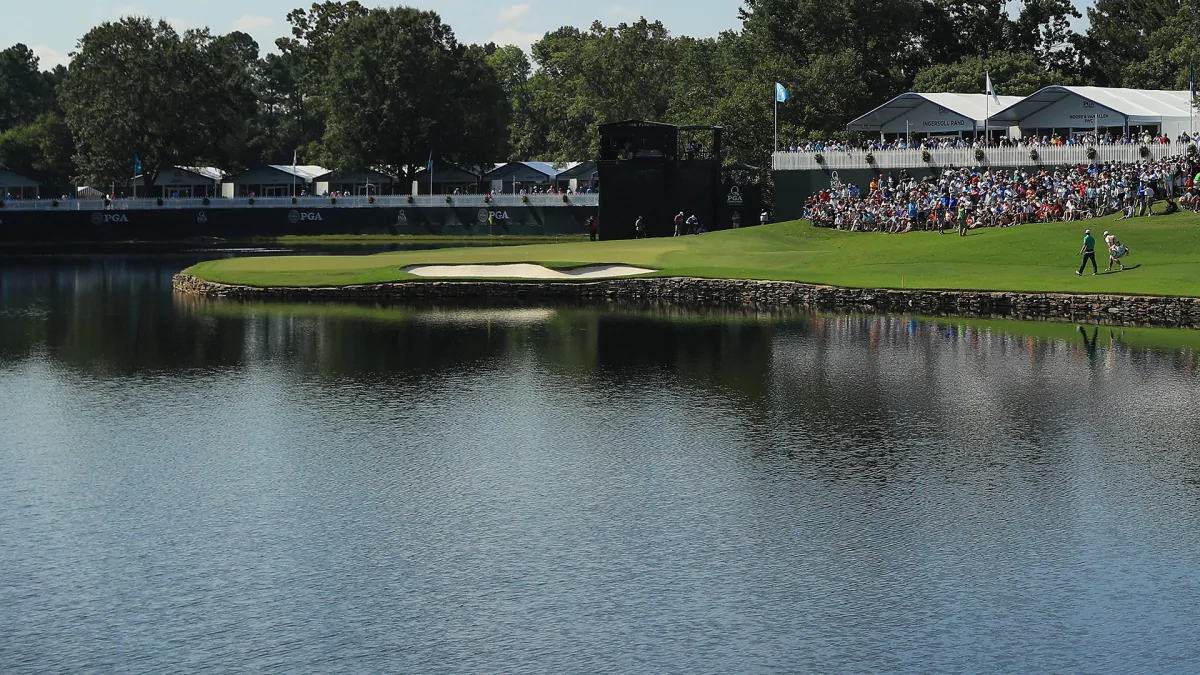 Source: Internet