CHARLOTTE, N.C. – With holes perched on slopes and firm greens repelling all but the most accurate approach shots, many have quipped that this year's PGA Championship feels much more like a U.S. Open.
Put Quail Hollow Club member Webb Simpson among that group.
"This setup has been too tough for a PGA, to be honest," Simpson said after the third round.
Simpson won the U.S. Open in 2012, and he makes his home a short cart ride from the first tee at Quail Hollow. He shot a 1-over 72 Saturday to drop to 5 over for the week, and shared his view that the PGA of America may have gone a bit too far in tinkering with a course he knows better than anyone in the field.
"I don't know if the intent was to make it this difficult, but it's really hard," Simpson said. "We are dealing with a long golf course, tons of rough, and crazy fast greens. … Similar feelings to when I play a U.S. Open. You shoot even par, you have done really well. In past PGAs, even par is not that good. It's definitely something to get used to."
---
PGA Championship: Scores | Live blog: Day 3 | Full coverage
---
Simpson is not the only player to speak out about course conditions this week, with the redesigned holes of Nos. 1-5 – and especially the par-3 fourth hole – receiving the brunt of the criticism. But his pointed criticism resonates given his deep relationship with both the area and club.
Simpson directed much of his concern to the difficult finishing hole, which measured 477 yards in the third round but included a pin tucked six yards onto the green and four yards from the left edge.
"The false front is eight yards, which means you are supposed to hit the ball right of the hole. Now we have to get it past the hole so the ball doesn't come back off the green," Simpson said. "Little things like that. Me and my caddie said if they just put the pin four yards farther back, then it's still a really hard hole but it's fair."
Simpson noted that some players will still find a way to succeed on the menacing layout, and Hideki Matsuyama and Kevin Kisner sharing the 36-hole lead at 8-under 134 showed that some birdies are out there. But this is certainly not the same course that players grew familiar with over the years at the Wells Fargo Championship, and it's one that Simpson is a bit surprised to encounter in the season's final major.
"I think we are seeing a trend in golf when courses are redone, they are 99 percent of the time harder," Simpson said.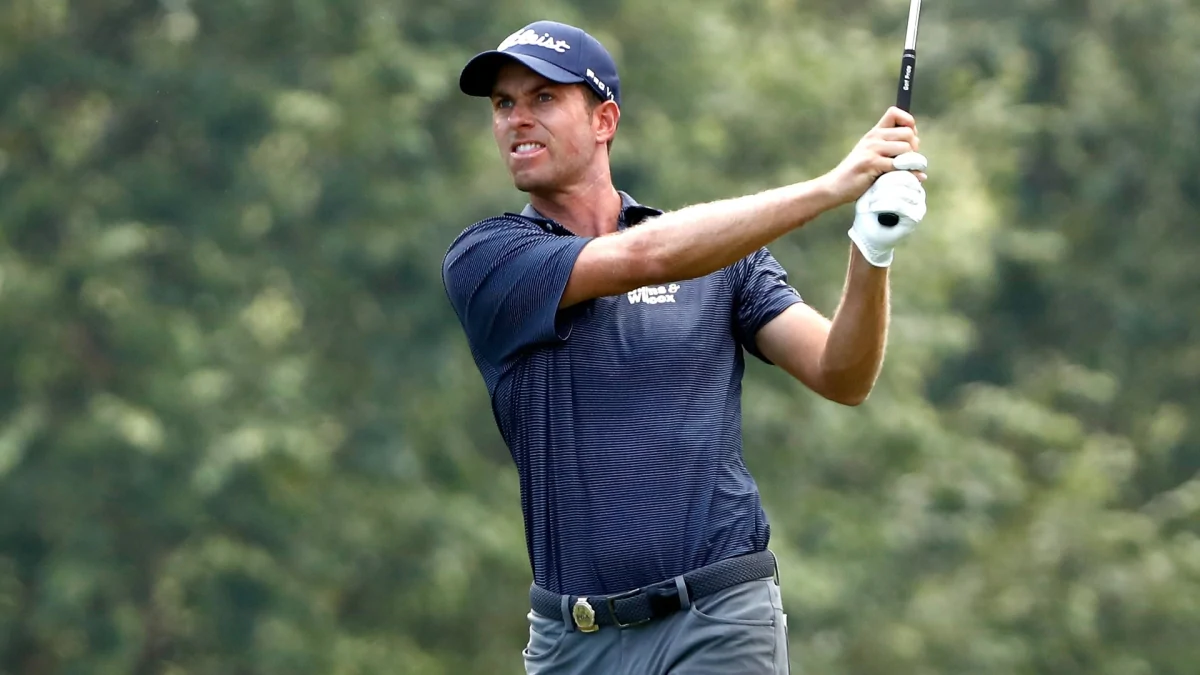 Source: Internet