Michael Gellerman has had quite the past two weeks.
The 26-year-old Oklahoma grad got engaged to girlfriend Allie Meisenheimer on Nov. 30. Eight days later he nearly fired a 59 at the final stage of Web.com Tour Q-School in his native Arizona.
Gellerman, who was born in Tucson, shot 12-under 60 in Friday's second round at Whirlwind Golf Club's Devil's Claw Course in Chandler. He eagled both par 5s and added three birdies on the front nine – and even bogeyed the par-4 fifth hole. On the back, he birdied six holes, including Nos. 14-17. He needed a birdie at the par-4 18th to break 60, but made par.
Asked whether he was more nervous proposing or on the 18th tee Friday, Gellerman responded: "Probably the tee shot. She's wanted me to ask for awhile."
The 60 moved Gellerman, who played on the Mackenzie Tour last season and was a Web.com Tour member in 2017, to 12 under for the tournament.
Just how low have the scores been so far this week? Gellerman isn't even in the top 10. He also wasn't the only player to nearly shoot 59.
Jamie Arnold, a 35-year-old from Australia who has played the past two seasons on the Web.com Tour, was 11 under through 16 holes Friday on Devil's Claw before making par on each of the final two holes to card 61. Arnold leads the field at 15 under.
There hasn't been a 59 in this new Web.com Tour Q-School format. However, there were two 59s in the old PGA Tour Q-School event – David Gossett in 2000 and Harrison Frazar in 2008.
The medalist at final stage is fully exempt for the 2019 Web.com Tour season. The rest of the top 10 and ties earn 12 guaranteed starts and the top 40 and ties receive at least eight starts.
Ole Miss senior Braden Thornberry, who shot 62 in the opening round and was in the afternoon wave Friday, has already said he'd leave school early if he were to finish in the top 40.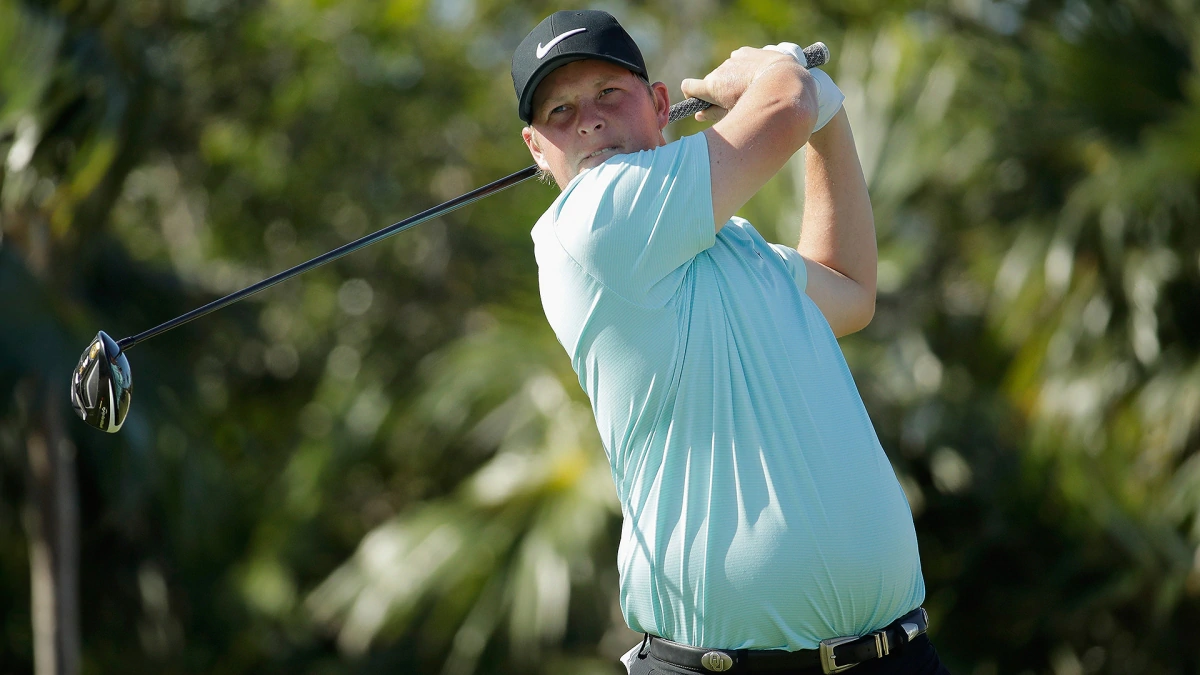 Source: Internet