HUMBLE, Texas – Through 36 holes at the Houston Open, Phil Mickelson is bogey-free. Unfortunately for him, there's also an "others" category.
Mickelson's opening-round 68 was tarnished only by a double bogey on the 14th hole, when he left a bunker shot in his footprint, and he limited his second-round mistakes to the 18th hole. But that's mistakes, plural, as Mickelson rinsed two shots en route to a triple-bogey 7 on the home hole as he made the turn.
After bouncing back with two birdies on his second nine, Mickelson posted a 1-under 71 to head into the weekend at 5 under despite the fact that he described Friday's round as his worst ball-striking performance of the year.
---
Full scoring from the Houston Open
Houston Open: Articles, photos and videos
---
"Oh man, it was a struggle for me today. I didn't strike it very well, but I putted phenomenal to stay in it," Mickelson said. "It shouldn't be too far off because I've been hitting the ball very well, but today was certainly an off day. Coupled with the wind, my misses were made a lot bigger and it was a tough day but I putted great to stay in it."
Mickelson was inside the top 10 before his triple on No. 18, and his total at the halfway point left him six shots behind Beau Hossler.
Mickelson has been trailed all week by swing coach Andrew Getson, a rather common occurrence at tournaments. He planned to huddle with Getson on the range after his second round to get the game back on track, and cited this as a prime example of why he prefers to play his way into the Masters rather than trying to find his game upon arrival in Augusta.
"At the majors you don't have the luxury to really miss it big because the penalties for misses are so much bigger. Here, you can get away with it," Mickelson said. "So now I have some time, I've got five days or so to work on those things and try to get sharp and make sure it's ready. But in the meantime, I also think I can get this thing turned around pretty quick and make a move."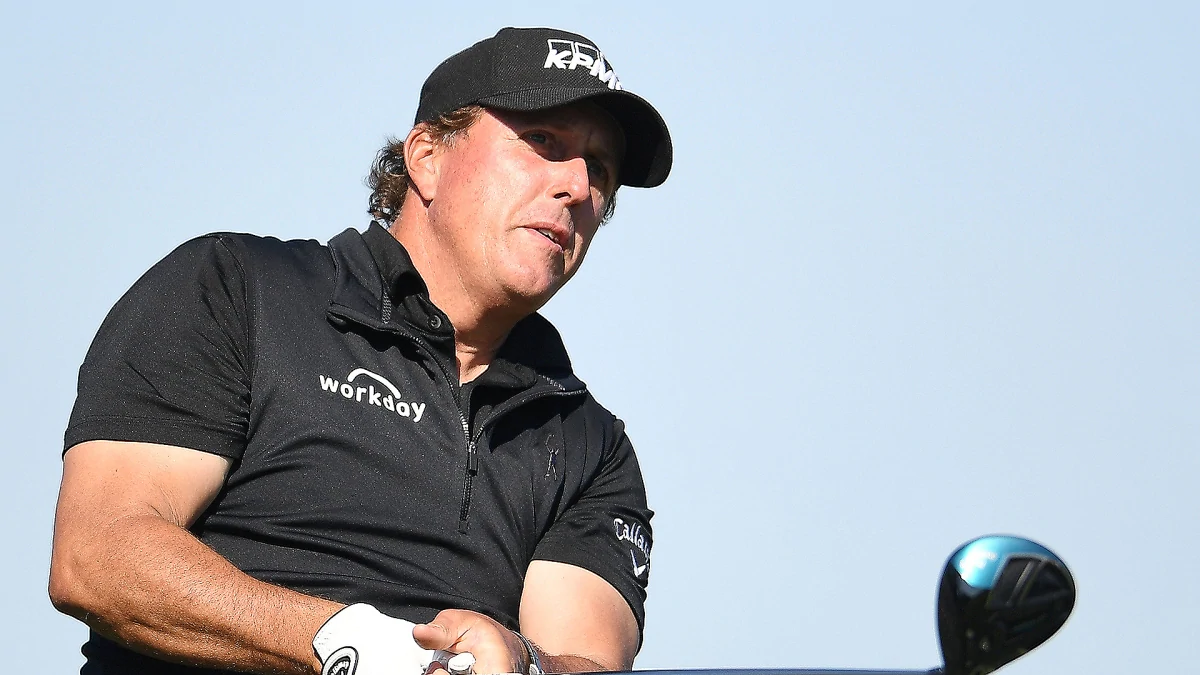 Source: Internet