Tiger Woods' agent says the 14-time major winner is cleared to practice "with no restrictions." GolfChannel.com senior writers Ryan Lavner and Rex Hoggard discuss what this news could mean for Tiger's future.
Lavner: Well, Rex, three weeks ago Tiger told us that he didn't know what the future held for him. Now we do: He has been cleared for full golf activity. What's your biggest takeaway from this week's news?
Hoggard: He's a quick healer. At least if I remember his tone at the Presidents Cup, which hovered between cautiously optimistic and wistful.
Lavner: This all seems a bit quick, though, no? He went from being able to only hit 60-yard wedge shots to pumping driver at Medalist, knowing full well that golf swing is going to get scrutinized by every armchair swing coach on the planet. That suggests he's further along than he suggested.
Hoggard: That's probably a safe bet – an under-promise, over-deliver deal – but speaking with his manager last night he stressed that Tiger continues to take this most recent comeback slowly and will proceed with caution. All of which seems to mean we won't be seeing him teeing it up in December at his Hero World Challenge.
Lavner: Right, Steinberg's comment on Monday night: "[Tiger] has told me he's going to take it very, very slowly." This time, can we actually believe him? Tiger said the same thing at the start of the year, then clearly wasn't right at Torrey and hopped on a long flight to Dubai, where he promptly WD'd.
Hoggard: Yes? No? I don't know. One would think after going through this so many times he'd be inclined to err on the side of caution, but I've seen this show before and know how it turns out. It seems clear he should be ready to compete again by the beginning of next year, the key will be what his schedule looks like.
Lavner: And please, Tiger: Stop trying to return at Torrey! Yes, it's one of your old playgrounds, but it's always chilly in the morning and the South Course ranks annually as one of the most difficult on Tour. Perhaps I'm in the minority, thinking he doesn't need to play a full regular-season slate anymore in order to prepare for the majors, but Phoenix seems like a more safe starting point.
Hoggard: I don't think he ever played a "full" regular-season schedule, but I see where some would think less is more at this point. Phoenix is a solid option, as is the CareerBuilder Challenge. Nothing like Golf in a Dome to build confidence. It will be interesting to see if he ventures to the Middle East again. Nothing good will come from that.
Lavner: Except money, lots and lots of money.
Hoggard: No doubt, but I'm not sure there are enough zeros on those checks to justify jeopardizing another comeback. How many more of these does he have in the tank? Listening to him at the Presidents Cup, I would say not many.
Lavner: None of us are swing gurus, of course, but it was striking that Hank Haney, one of Woods' former coaches, replied to Tiger's swing video with "that's a swing he could win with." To me, that seems like a gross oversimplification. This isn't 2013: Today's Tour is insanely strong and deep, and Tiger had already begun to show issues with his mental and short game. In other words, a swing that won't wrench his back is only part of the problem.
Hoggard: That may be Haney being a tad overly optimistic. There is no scenario where he comes back and dominates like he once did, he simply doesn't have the firepower to compete against this generation. That said, Davis Love III won on Tour at 51 years old following a similar fusion surgery (beating Tiger, no less). If – and it's a big if – he can stay healthy I do think he can win again.
Lavner: Forget winning again. Merely being a regular contender would be a Herculean feat, considering what he has been through.
Hoggard: So this is where our roads diverge? OK, I agree it's a long shot, but put him on the right golf course with a swing that's not going to send him back to the DL he can win again. You can't hide talent.
Lavner: Let's wrap this up with some rapid-fire questions. Where does Tiger come back?
Hoggard: Torrey Pines.
Lavner: I'll say Augusta.
Lavner: How many events does he play in 2018?
Hoggard: 12.
Lavner: I'll take half that – 6 – and call it a successful year.
Hoggard: How many majors does he play?
Lavner: Think he plays all of them, plus The Players and his event.
Hoggard: Three (he hasn't played all four majors in a year since 2013).
Hoggard: Best chance to win?
Lavner: Um … I guess the Masters? His T-17 in 2015 while battling the chipping yips showed there's still some magic in there. I imagine Jordan Spieth will have other ideas, however.
Hoggard: Agree. Can he stay healthy for an entire year?
Lavner: As healthy as a (then-)42-year-old with a million surgeries can be – assuming he doesn't make any scheduling miscues, like rushing his return or a Dubai trip or too many back-to-back starts. Those are the types of avoidable mistakes that can derail his progress, perhaps for good.
Hoggard: Relative, indeed. If he's still upright and swinging the club in September it will have been a successful season, regardless of results.
Lavner: That should do it. I win, again.
Hoggard: This is a weird game. Pleasure.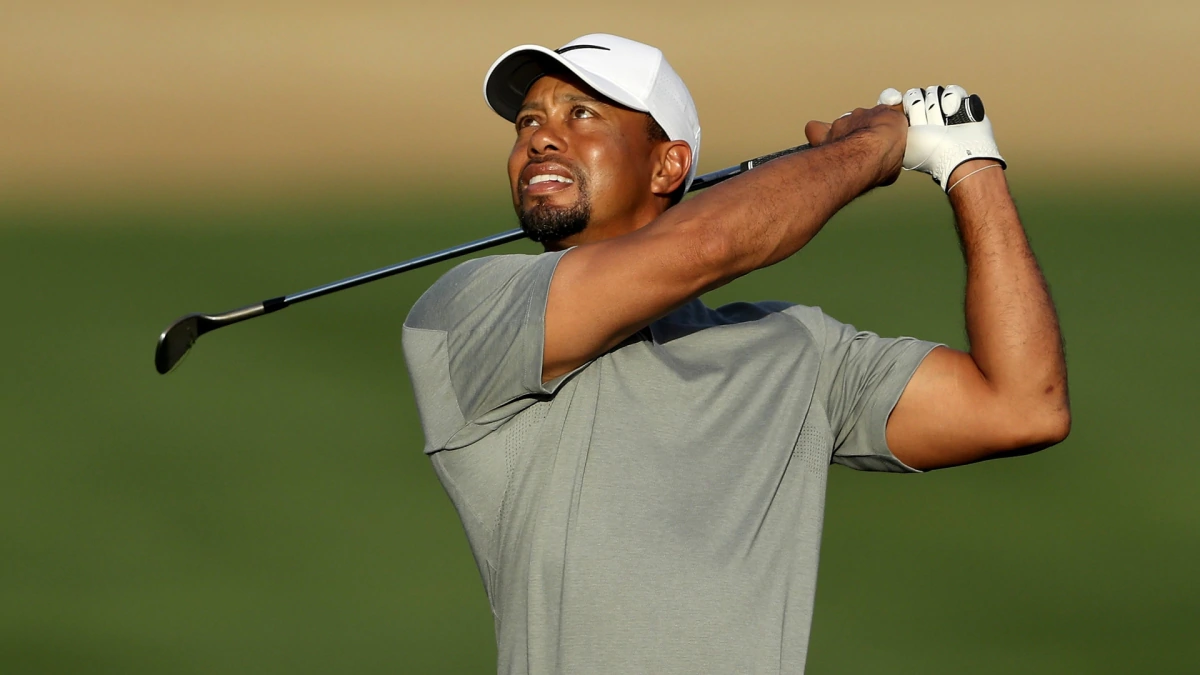 Source: Internet