BIRMINGHAM, Ala. – USGA officials didn't implement lift, clean and place Thursday at the U.S. Women's Open, but they marked substantial areas as ground under repair before play began.
Craig Winter, the USGA's director of rules of golf and amateur status, told GolfChannel.com that about nine of Shoal Creek's 18 holes have areas marked with white paint as ground under repair.
"The list was pretty extensive," Winter said.
Players will get relief from those areas.
The large swath of thin grass in the layup area in the 17th fairway that concerned a number of players at the 533-yard par 5 is not marked as ground under repair.
Winter said the USGA came up with three conditions for marking ground under repair, and the swath at the 17th doesn't currently meet those conditions.
---
Full-field scores from the U.S. Women's Open
---
Winter said areas were only marked as ground under repair if they are in fairway landing zones or in the nearby first cut, or if they are in areas closely surrounding the greens.
The conditions for ground under repair are:
1. Severe washout.
2. Eroded turf exposing the course's clay base.
3. Eroded turf exposing rock.
Winter said the layup zone in the fairway at the 17th is thinning Bermuda that isn't severe washout or erosion that exposes the course's clay base or rocks.
"It's a classic case of the Bermuda just not growing in," Winter said.
Winter said that doesn't mean players won't get relief if that area worsens.
"There may be some situations that present themselves in the 17th fairway, where if there is specific damage, a player would get relief," Winter said.
The USGA has 55 rules officials working this week, some of them "rovers" empowered to mark new ground under repair during a round, if the area is deemed to meet the conditions laid out by the rules committee. Those rovers are carrying white spray paint.
"We haven't marked every single area, because, frankly, most players won't hit into those areas," Winter said. "We have already denied rulings this morning, from some of the thinner patches, that haven't met the conditions. But there will be times this week, I'm sure, when players ask for relief and will get it."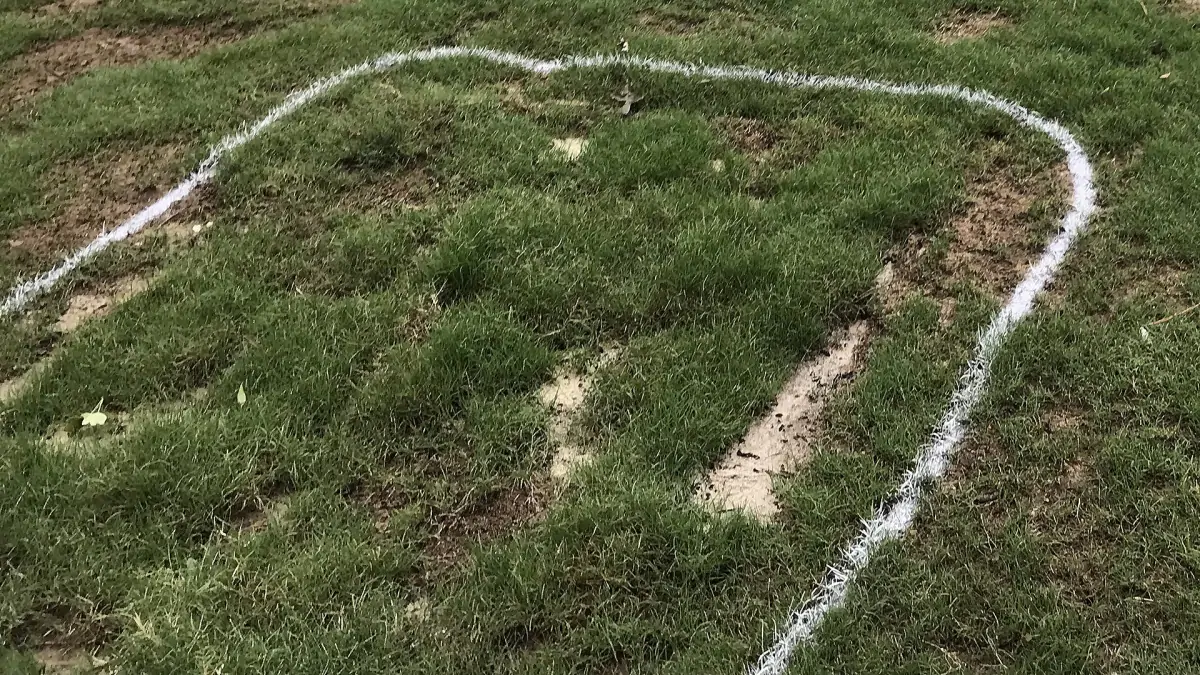 Source: Internet