PONTE VEDRA BEACH, Fla. – Phil Mickelson's victory at the WGC-Mexico Championship in March was rewarding for many reasons.
It was Lefty's first PGA Tour victory since 2013 and also gave his chances to make this year's U.S. Ryder Cup team a significant boost. But there was also some added significance.
Like many Tour players, Mickelson has a friendship with President George W. Bush, and the former commander in chief had a unique perspective on Lefty's victory.
---
The Players Championship: Articles, photos and videos
---
"One of the coolest things that happened after I won Mexico is I got a note from President Bush [the 43rd President of the United States], and he said, 'Forty-three has a great ring to it,' which it was my 43rd [Tour] victory," Mickelson said on Tuesday at The Players. "I just thought that was one of the coolest things that came from that and one of the most memorable."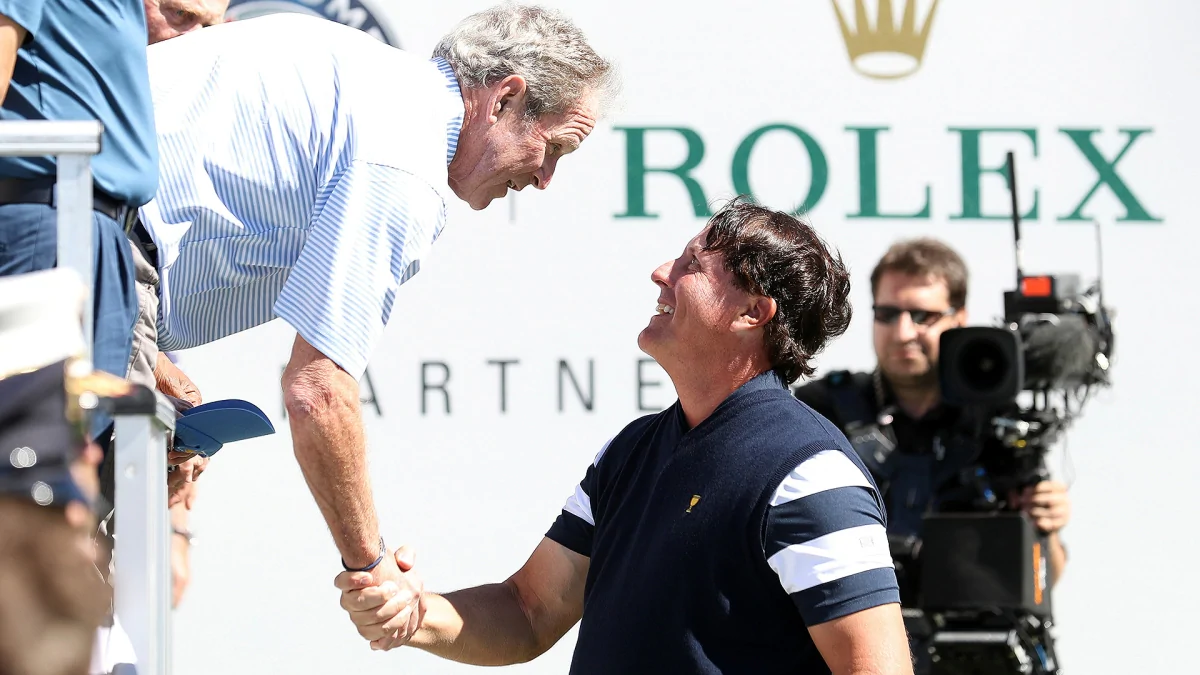 Source: Internet