PEBBLE BEACH, Calif. – Rory McIlroy's ambitious schedule to start the new year is a lot about getting ready for the Masters and more than a little about playing the AT&T Pebble Beach Pro-Am with a special amateur partner.
McIlroy is playing with his father, Gerry. They are among the 156 pro-am teams. It's McIlroy's first appearance in the event.
"It's a tournament that I've always watched, and I've always thought one day it would be really cool to play with my dad," McIlroy said. "We've played the last three days, and it's been a lot of fun. I just hope he hasn't tired himself out. He's got a lot of golf left over the next few days. But, yeah, that was really the reason."
---
AT&T Pebble Beach Pro-Am: Articles, photos and videos
---
McIlroy has a chance to complete the career Grand Slam at the Masters. He will play eight events before going to Augusta National, the most he has ever played leading into the year's first major.
This is the first of three PGA Tour starts in a row for McIlroy. He will play six over the next seven weeks.
"I don't feel like I've ever been under-prepared for it, but, sometimes, maybe it would have been nice to just get into contention a couple more times before going there," he said.
McIlroy achieved that with his first two starts of the year.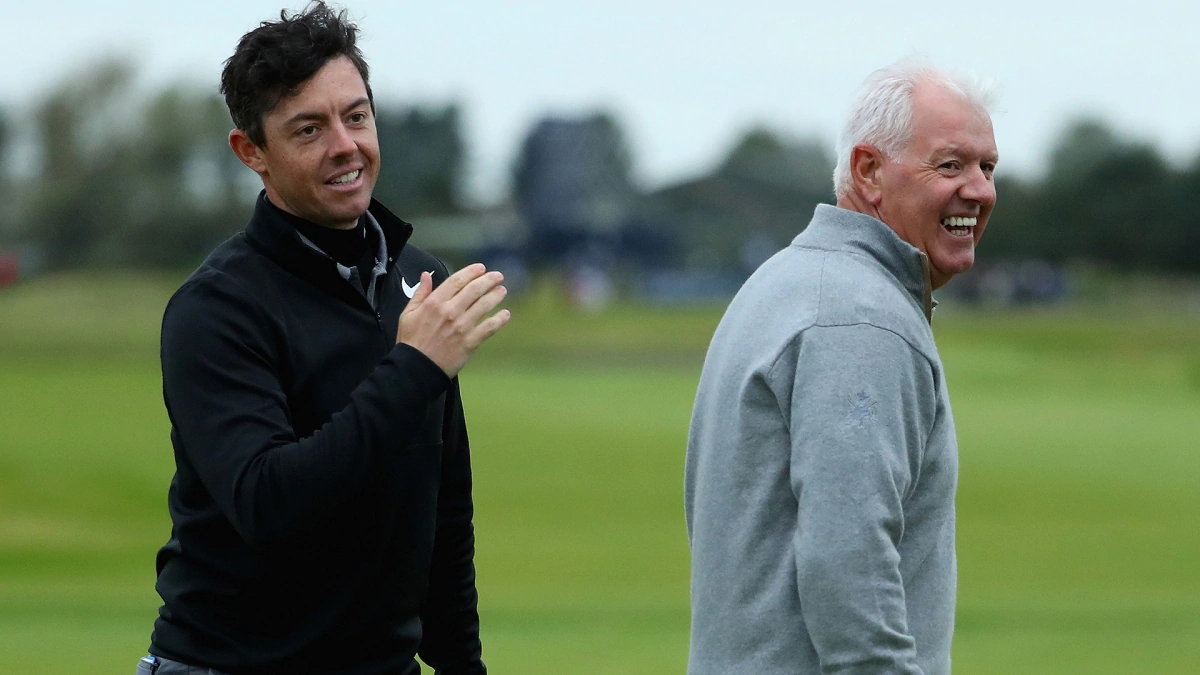 Source: Internet