How did players feel about the LPGA's decision to wipe out scores after Thursday's abbreviated start because of bad weather at the Evian Championship and then shorten the competition to 54 holes?
Here's a compilation of reactions from player transcripts after players completed rounds on Friday:
On wiping out scores …
Jessica Korda: "It sucked because I was playing so well yesterday, and some people weren't playing so well yesterday, that are playing well today, and there's nothing I can do about that. I just need to concentrate on myself. I was annoyed until about 9 PM last night, and then I was like, `All right, screw it. When I wake up, it's a new day. What's done is done, and we'll just keep moving forward.' So that's what happened …
"I would have liked to have seen them keep the scores. Obviously, looking at this weather, I see what they were talking about, in terms of it's not going to be fair, but when is it ever fair? Which is one thing that I kept saying yesterday, is you can go back as many tournaments as you want, the morning to the afternoon, when is it ever fair? That's golf. It's an outdoor sport. It's never going to be the same. But I can see what they're talking about. The golf course is totally different today."
Sung Hyun Park: "To be honest, I would be lying if I said I wasn't surprised, but what I did was I just wanted to focus on my game today and go on."
Laura Davies: "I thought it was the fairest thing to do. I didn't think they would do it, because I don't necessarily think the LPGA officials are all that fair. They like it to be, kind of down the line, and no gray area. So I was surprised, happy surprised, because I just thought the conditions yesterday morning were virtually unplayable …
"You've got to look at the bigger picture, I think. Not that we ever do, because we're all very selfish. Professional golfers are selfish. We're all about ourselves trying to do the best we can do, and you don't see it as the whole picture."
Lydia Ko: "Nobody wants to make it a 54-hole event, but that's why it was such a tough decision. But with the weather, it's something that's totally out of your control, and I don't think they were expecting it to be as drastic as it was yesterday. When that happens, you just have to go with it. You can't please 100 percent of the people. I think that's the thing at the end. But you just have to go with it."
In-Kyung Kim: "I think it would have been very unfair [not to wipe out scores], to be honest, if it were an advantage for the major, because today is so nice. If we just played, and then came back in the morning, it would have been just at least four shots different."
Katherine Kirk: "I don't know. I was on the fence, actually. Obviously, the golf course yesterday was unplayable afterwards, but we did get eight holes in, so maybe we could have gone out there this morning, re-started and had at least eight holes under our belt.
"It's a tough call to make either way. You're going to make some people happy, some people mad … It was windy all morning, and it wasn't easy, but it wasn't impossible to play. Like I said, eight holes were fine, but then, yeah, right at the end it was the worst conditions I've ever seen."
On shortening the event to 54 holes …
Davies: "I think they made the right decision because 54 holes, 72 holes, someone has got to play the best. Ultimately, I don't think it matters."
Kirk: "A little bit surprised, but with the weather forecast maybe for Saturday-Sunday, they thought we'd be lucky to finish. I don't know what the thinking is, but I'm guessing they considered it, but obviously something made them decide on 54."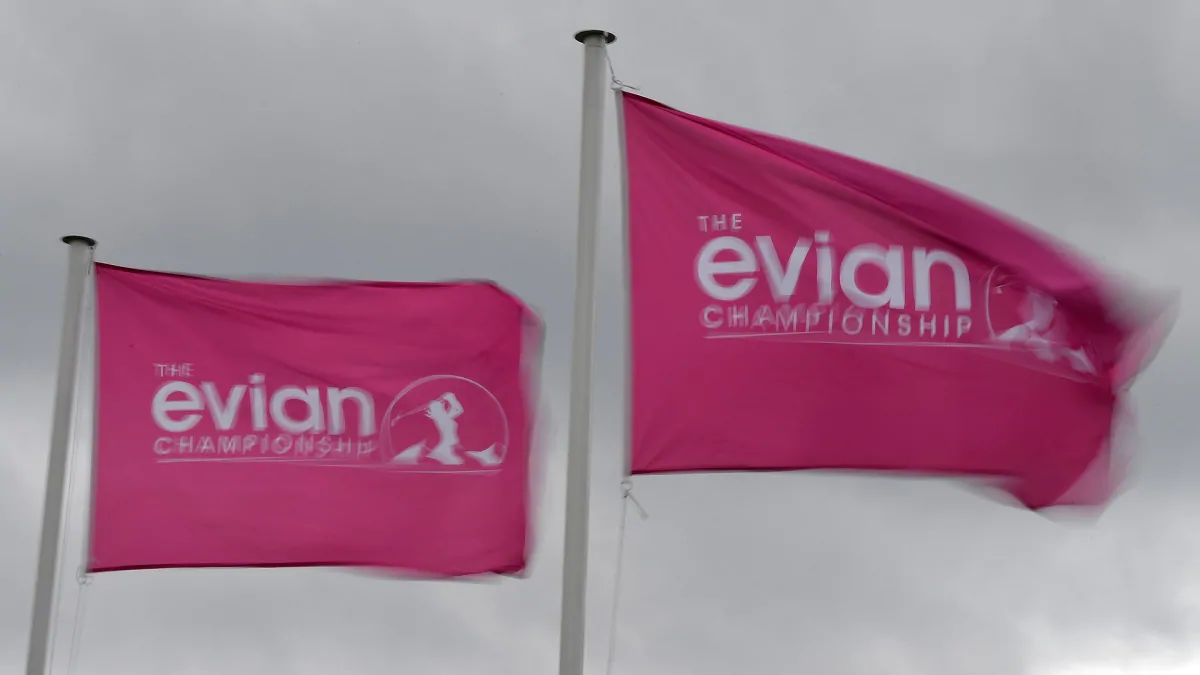 Source: Internet