ERIN, Wis. – Rickie Fowler is statistically the best bunker player on the PGA Tour, gets up and down about 75 percent of the time. Don't expect that figure to be that high this week at Erin Hills, where the shape and sand have turned the bunkers into real hazards. 
"We've become accustomed to having a certain depth, sand and thickness in the bunkers," Jason Day said, "and know that we can get to greens from the middle of the fairways or off to the side. But ultimately it's a hazard, and that's what they're there for – for you not to be in there."
Day said that players need to get "lucky" to draw a good lie in the bunkers. Some balls may wind up just outside the bunker, in a hole, because the eroded edges are rough and jagged. Some bunkers are only two feet wide, which could lead to some interesting angles and stances.
"The bunkering is quite severe," Adam Scott said. "Everything is. It's quite a severe piece of land, there's a lot of undulation, and therefore it probably would have been impossible to put bunkers in that weren't severe."
---
U.S. Open: Tee times | Full coverage
---
Even more difficult than the shape might be the sand itself. Scott described it as "gravelly" and "gritty." Not only do the small pebbles in the bunkers make clean contact tricky, but they also blend nicely into the greens and can kick putts off-line.
Because many of the greens at Erin Hills feature severe runoffs, with bunkers looming below the putting surface, players are bound to have a few adventures this week.
"If you can avoid them, it's a good idea," Scott said. "Ultimately everyone is going to take a trip in there at some point. But the general rule at the U.S. Open is not to risk too much to get out of trouble, just get out of trouble."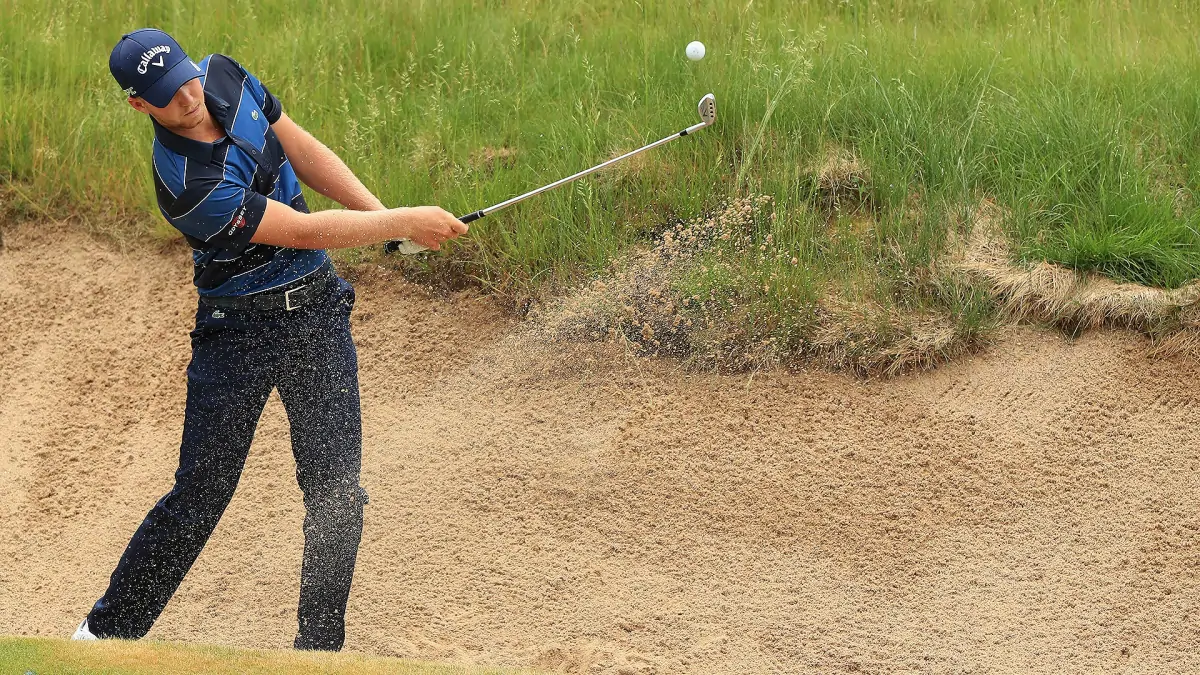 Source: Internet