OLD WESTBURY, N.Y. – Normally by the start of the playoffs, the race for the PGA Tour Player of the Year award has been narrowed to a select few standouts, and this year that list is even shorter.
Asked on Wednesday at the playoff opener in New York who is the front-runner for the Jack Nicklaus Award, Rory McIlroy didn't hesitate.
"Justin Thomas. Four wins and a major championship. For me it's all about wins. He's had more than anyone else," McIlroy said. "He would get my vote right now. That might change during these playoffs, but I think it's a two-horse race between Justin and Jordan [Spieth]."
Thomas won the CIMB Classic in October, both stops in Hawaii to start the year and the PGA Championship two weeks ago. Spieth has three victories (AT&T Pebble Beach National Pro-Am, Travelers Championship and Open Championship).
"I'd probably say Justin Thomas. I mean, the guy is playing unbelievably," Patrick Reed said. "The way he played on the last two days [at the PGA] and the way he played in the beginning of the year, to me it's a pretty easy one."
---
The Northern Trust: Articles, video and photos
FedExCup standings entering the playoffs
---
Both players said the next four playoff events could change that vote; and Hideki Matsuyama and Dustin Johnson have also won three times, but the elevated importance of winning a major would likely keep the debate focused on Thomas and Spieth.
Asked if it would sway his vote if either Matsuyama, who is currently No. 1 on the FedExCup points list, or Johnson were to win two or three of the postseason stops, McIlroy was again clear, "no."
"This is no disrespect to any PGA Tour event or even the World Golf Championships, but I would give back three of my PGA Tour wins for another major," said McIlroy, the 2012 and '14 Player of the Year award winner.
Johnson won three consecutive starts in the spring, including two World Golf Championship events, and Matsuyama also won two WGC tournaments and has finished runner-up three times this season, including twice to Thomas.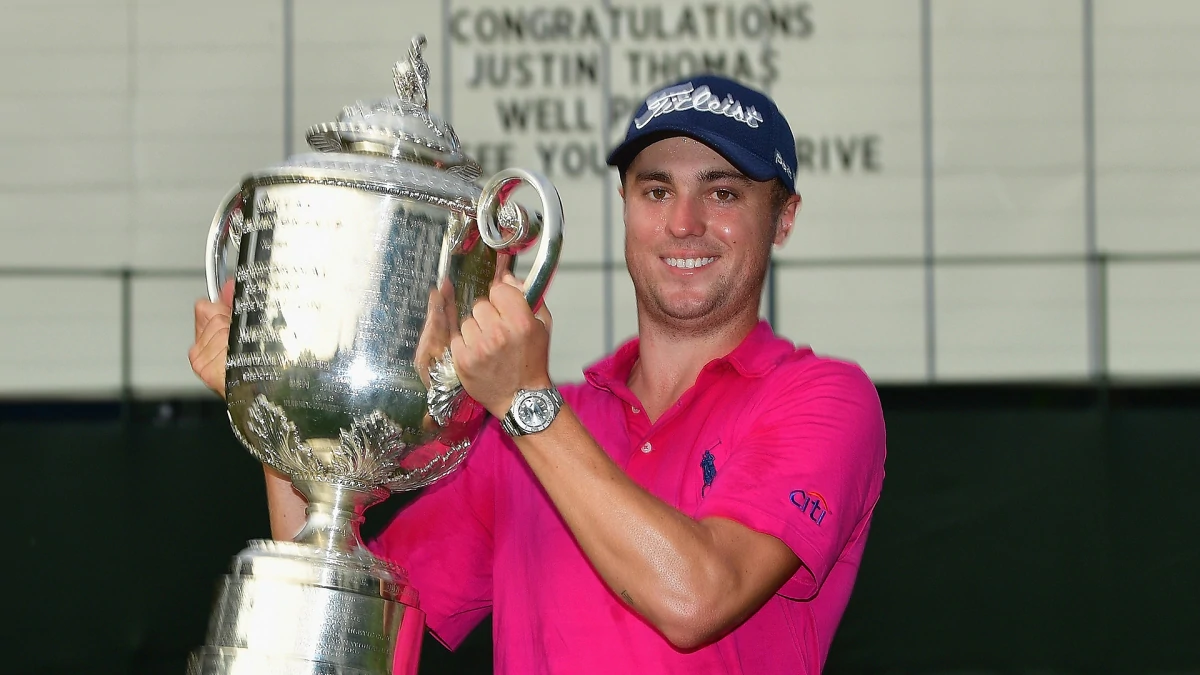 Source: Internet