Updated at 10:45 a.m. ET
The Evian Championship's abbreviated start was scrapped Thursday after play was suspended because of a storm that brought high winds and rain, leading to the LPGA announcing that the event would be shortened to 54 holes.
Rolex world No. 1 So Yeon Ryu and Jessica Korda were leading at 2 under through six and eight holes, respectively, when play was halted. World No. 3 Sung Hyun Park was at 6 over through five holes.
All the scores from Thursday will be taken off the board, with play beginning anew on Friday.
Play began at 1:45 a.m. ET and was initially suspended at 4:04 a.m. ET.
"While we did not make this decision lightly, we believe that this is the right decision," LPGA commissioner Mike Whan said in a statement. "We are happy and encouraged with how well the golf course is handling the weather, and it should set up for another amazing Evian finish."
---
Evian Championship: Articles, video and photos
Tee times for the Evian Championship
---
The first round will make its new start Friday at 1:45 a.m. ET. The first- and second-round tee times that were originally announced will be used on Friday and Saturday with a cut to the low 70 and ties before the third and final round on Sunday.
Whan said wind gusts up to 45 mph were reported on Thursday, and that while the forecast is pretty good for Friday and Saturday, more rain is expected Sunday. He told the Associated Press that a 54-hole event was the "cleanest, fairest, most competitive" option, given "nobody even played half a round." He didn't like the possibility of play extending beyond Sunday; though, there is no LPGA event scheduled for next week.
"We know that if we said 72 holes and we start again tomorrow (Friday), we're probably looking at Monday and Tuesday, and that's not great for anyone," Whan said.
The Golf Channel team calling the TV coverage said there were reports of downed tree limbs among the debris left on the course in the storm's passing.
"Rain was coming down sideways," Golf Channel analyst Karen Stupples reported. "I felt bad for the players being out there."
The LPGA designated the Evian Championship as a major championship beginning in 2013, with the announcement creating some controversy over the decision to host five majors in a year. That controversy was further fueled when players arrived that first year to find giant portions of the Evian Resort Golf Club marked as ground under repair because of a long, wet summer. With more rain that week, Evian's debut as a major was shortened to 54 holes.
Debate over Evian as an elite test was further fueled when Hyo Joo Kim shot a major championship record 61 in the event's second year as a major. She posted that score in the first round on her way to winning.
The lowest 18-hole and 72-hole scores in a men's or women's major have been posted at Evian. In Gee Chun won Evian with a 21-under total last year, the lowest score in relation to par in a major championship history.
Stacy Lewis, 32, a two-time major champion, who is putting more focus on majors as her career moves to another phase after her marriage late last year, decided long before Hurricane Harvey hit her Houston hometown that she was going to skip the Evian Championship this year.
"I wanted to play a little less this year," Lewis told GolfChannel.com back in the spring. "And, honestly, it's more about wanting to go play places where I'm happy and that I enjoy going to, places I want to be, instead of going there and wanting to be someplace else. I went through the schedule and picked out events where I'm not happy at, and Evian was one of them."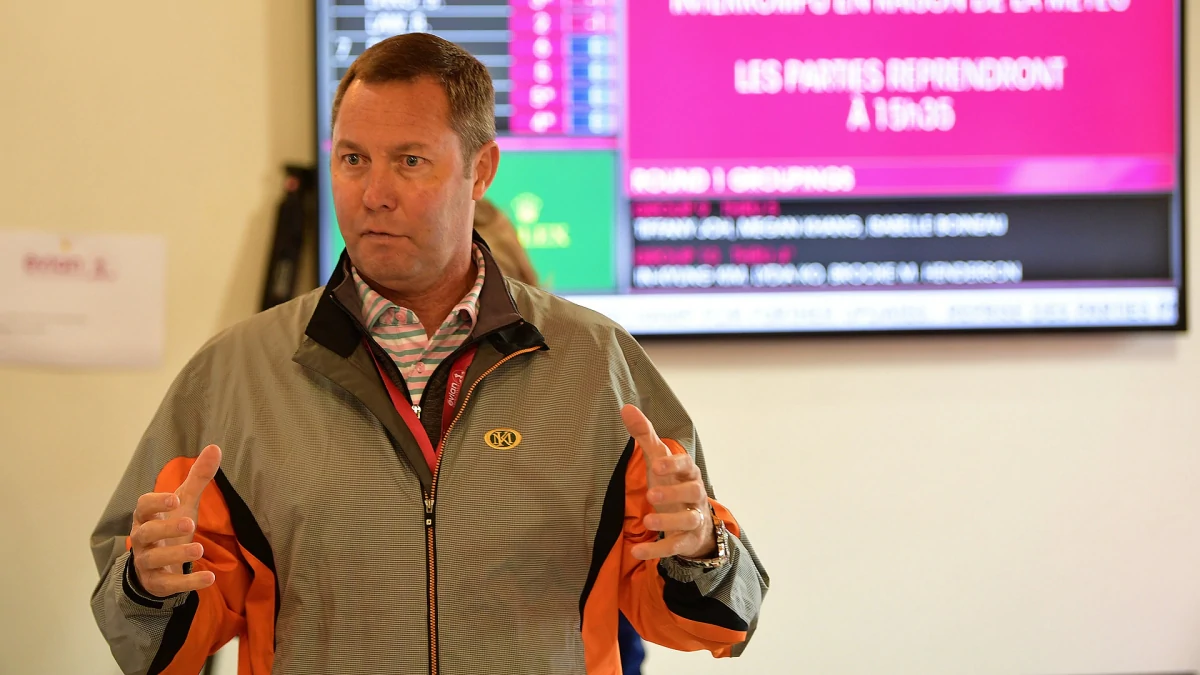 Source: Internet