PARAMUS, N.J. – Oh, Phil. No one else on the planet can make a 3-under 68 so much fun.
In a nutshell: Mickelson turned a 64 into a 68 at The Northern Trust, took a jab at Tiger Woods, made a double bogey, made three consecutive birdies at one point, then patted himself on the back afterward for his "awesome" driving prowess.
Other than that . . .
Mickelson is 9 under for the tournament and tied for seventh place. He's seven shots behind leader Bryson DeChambeau.
The fun started early when Mickelson hit his tee shot on the par-3 second hole and a fan yelled "better be better than Tiger's." With the ball still in the air, Mickelson immediately jabbed back with "Oh, it is." The ball ended 8 feet from the hole and Mickelson made birdie.
Four holes later, at 2 under par for the round, Mickelson blew his tee shot left on the par-3 sixth hole, left his second in the bunker, failed to get up and down and made double bogey.
---
Full-field scores from The Northern Trust
The Northern Trust: Articles, photos and videos
---
Mickelson turned it on during the back when he made four birdies in five holes (Nos. 12-16) and salvaged the round to have an outside shot at victory on Sunday at Ridgewood Country Club.
"It was a tale of two nines because that front nine, I turned a 4- or 5-under-par round into 1 over, and the back nine I played well and was able to bring it home," he said. "Tomorrow it tells me there's a 7-, 8-, 9-under-par round out there.
"I'm looking to go low."
But in the end, Mickelson still couldn't stop talking about how well he drove the ball. The stats say he hit 10 of 14 fairways, which was considerably better than hitting only three (yes, three) in Round 1 and nine in Round 2.
"I drove it like a stallion today," Mickelson said. "It was awesome."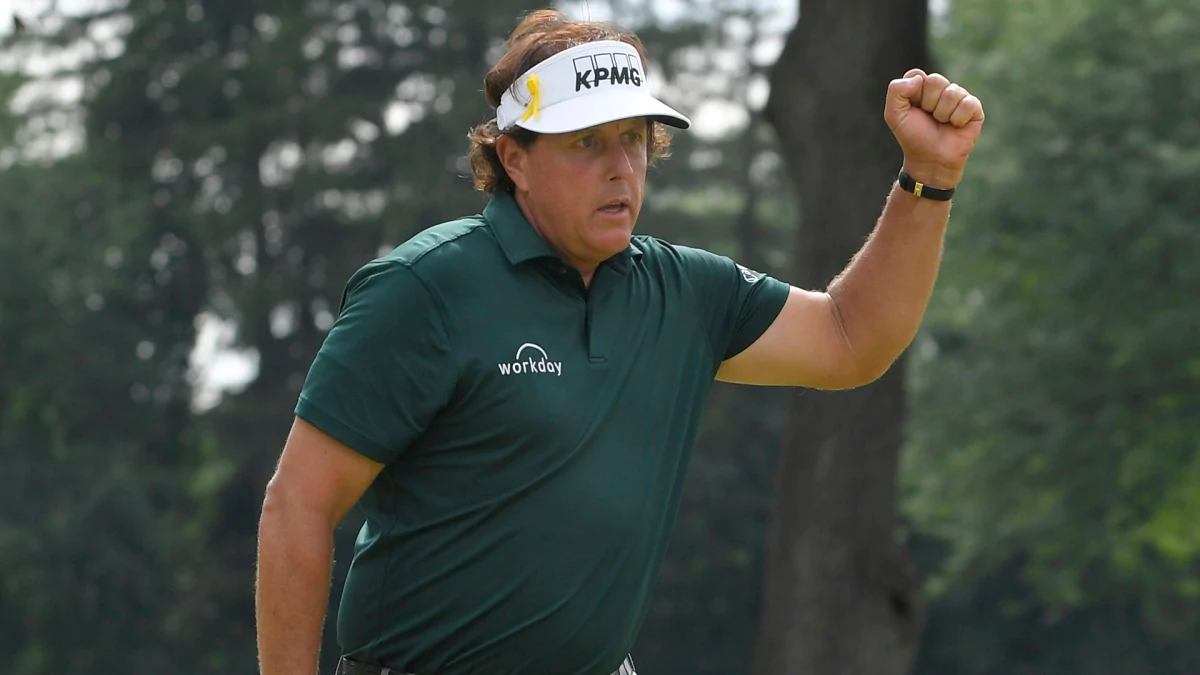 Source: Internet