Phil Mickelson said Monday that he and caddie Jim "Bones" Mackay had targeted the U.S. Open as their final event together.
"We knew this was kind of the timing," Mickelson said on "Morning Drive." "We wanted the U.S. Open to be our last event because we started there in 1992 and it would have been 25 years to the day."
Instead, Mickelson didn't play at Erin Hills so he could attend his daughter's high school graduation, and he and his longtime caddie released statements last Tuesday announcing their split.
Mickelson reiterated that there wasn't a single incident that led to the breakup of one of golf's longest-running partnerships.
"We just could tell that it was time," he said. "We just needed a little bit of change in environment to do something different."
Mickelson will have his younger brother, Tim, on the bag for the rest of the season, beginning at next week's Greenbrier Classic. Mackay's short-term plans are not yet known, but Mickelson said that his former caddie should have no shortage of potential suitors if he decides to stay inside the ropes.
"Bones is going to get a number of top players coming after him, because he's such a great caddie," Mickelson said. "He's a lot more than a great caddie on the golf course. He's somebody you want in your corner."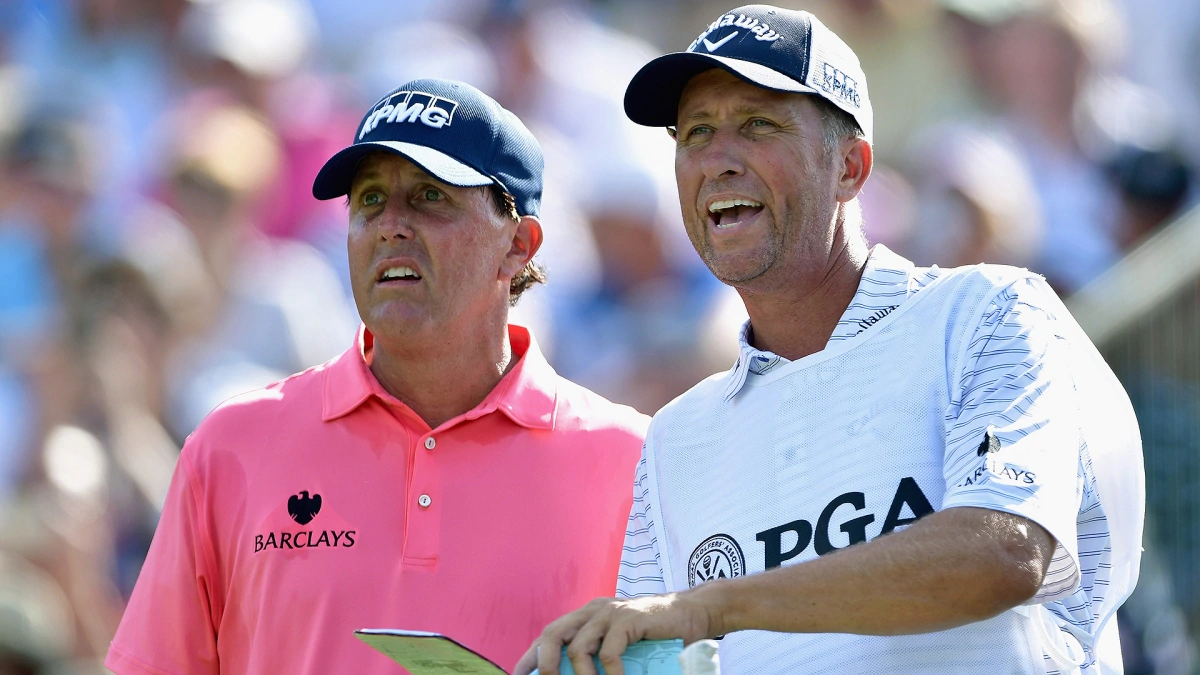 Source: Internet