MEXICO CITY – Although Phil Mickelson has spent plenty of time in the winner's circle, having now won 43 times in his career on the PGA Tour, Sunday's triumph at the WGC-Mexico Championship was different because of who was and who wasn't on the bag.
Last summer, Mickelson and his longtime caddie Jim "Bones" Mackey split, and Lefty replaced him with his brother, Tim. His playoff victory over Justin Thomas was his first victory with Tim on the bag.
"That means a lot to me. I was hoping and wanting for us to share these moments. He was awesome," Phil Mickelson said.
---
Full-field scores from the WGC-Mexico Championship
WGC-Mexico Championship: Articles, photos and videos
---
Mickelson said there were key moments in the final round when Tim stepped in to help calm his brother, like in the 15th fairway, when Tim told Lefty to stop walking so fast.
"That 3-footer on 18 [for par], we have this little thing where he just says, 'Connect with the hole,' just like when we go shooting," Mickelson said. "He just knew how to resonate, get the best out of me and calm me down in those tough situations coming down the stretch."
It was a year ago at Chapultepec Golf Club when Tim Mickelson stepped in to caddie for his brother when Mackay became ill, and he said after watching his brother's first 42 Tour victories from outside the ropes, being up close for No. 43 wasn't that different.
"I just had say and input now, so if I can say the right things and help him that's what I want to do," Tim Mickelson said.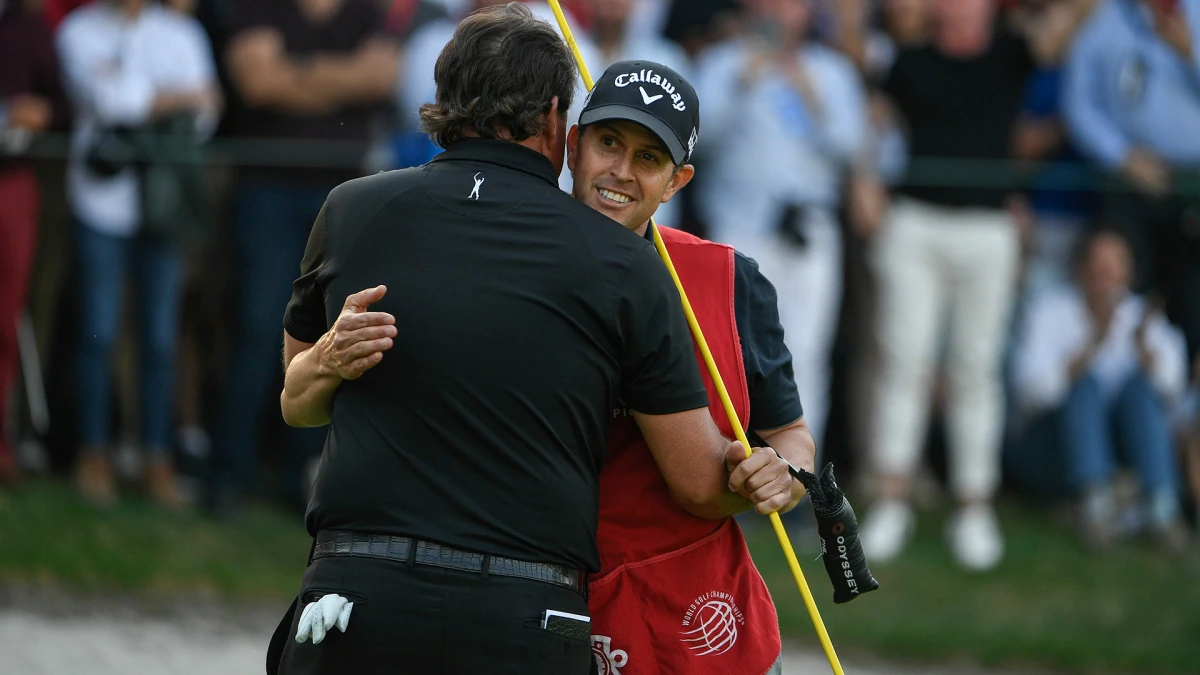 Source: Internet