PONTE VEDRA BEACH, Fla. – This week's marquee grouping of Tiger Woods, Phil Mickelson and Rickie Fowler at The Players doesn't really need any extra buzz, but just in case, Lefty did his best to add to the atmosphere.
On Tuesday at TPC Sawgrass, Mickelson was asked about the grouping, which is the first time he's played with Woods at The Players since 2001.
---
The Players Championship: Articles, photos and videos
---
"As I look at the cover of the newspaper and the pairing is on there and the excitement that's been going on around here, it gets me thinking: Why don't we just bypass all the ancillary stuff of a tournament and just go head-to-head and just have kind of a high-stake, winner-take-all match," Mickelson joked.
"Now, I don't know if he wants a piece of me, but I just think it would be something that would be really fun for us to do, and I think there would be a lot of interest in it if we just went straight to the final round."
The group tees off on Thursday at 1:52 p.m. ET off the first tee and at 8:27 a.m. off the 10th tee on Friday.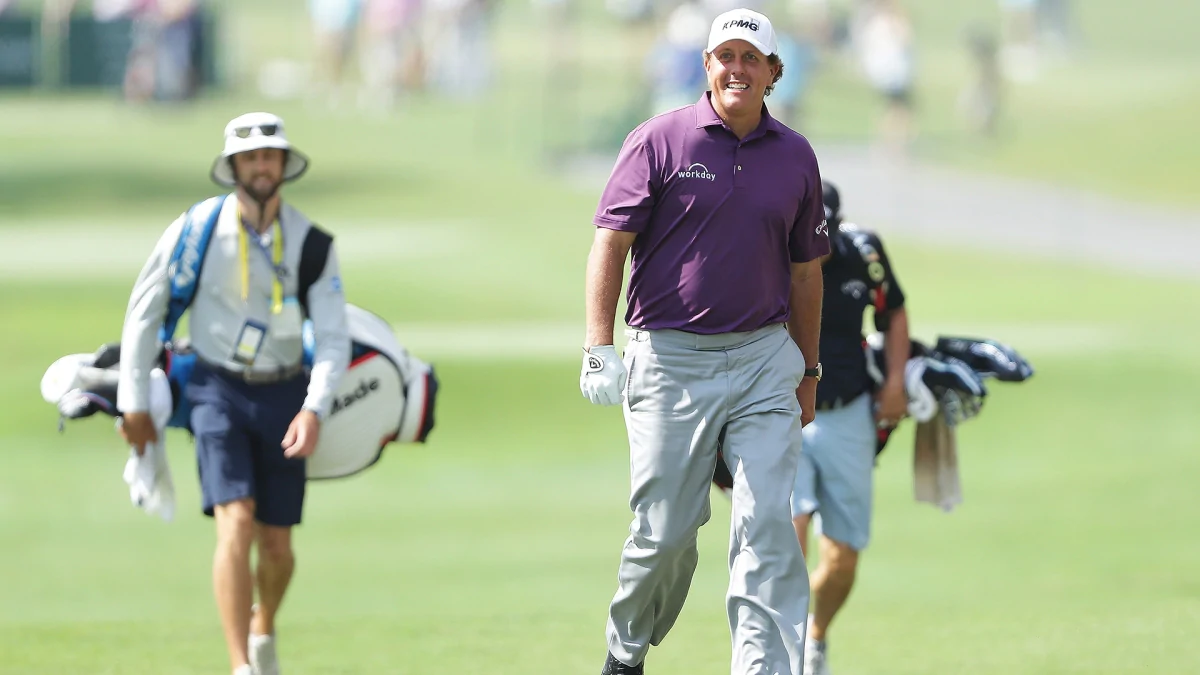 Source: Internet