DUBLIN, Ohio – Jason Day is keenly aware of the fact that his nearby residence and membership at Muirfield Village Golf Club should give him a leg up every time the PGA Tour gathers in his adopted back yard. He's also aware that, so far, things haven't exactly gone according to plan.
"This is my home course, and I think I just sucked on it for a long time," Day said.
The stats back up the Aussie's assertion. In nine prior appearances at the Memorial Tournament he has managed only a single top-25 finish, that being a T-15 result last year. But he's in position to reverse the trend at the halfway point following consecutive rounds of 68 that gave him a share of the clubhouse lead at 8 under.
With wife Ellie a longtime local resident, Day admitted that his annual struggles in a de facto home game "annoy me a lot."
"I want to play well in front of my family," Day said. "Family and friends come out, and I want them to be yelling in the crowd when you're in contention."
Day's entourage will have that opportunity this weekend, where he'll have a chance to play for his third tournament victory of the year. Day has feasted on the front nine at Muirfield Village, making eight birdies without dropping a shot, and has made only three bogeys through the first two rounds.
---
Full-field scores from the Memorial Tournament
Memorial Tournament: Articles, photos and videos
---
Day withdrew from Wednesday's pro-am because of a fever, an ailment he later described as "probably more of a man cold" while noting that he lost 10 pounds in two days. But he has barely broken a sweat during the first two rounds, and now could continue a curious trend after winning both the 2015 Northern Trust and the 2018 Farmers Insurance Open following pro-am withdrawals.
Plus, he'll have a shot at breaking out of a home course slump.
"I know how to play this course, because I played it before a number of times," Day said. "I haven't done very well on it, but it just feels a little bit different this year. My game feels a little bit different. My short game's where it needs to be, and it's kind of shown over the last two days."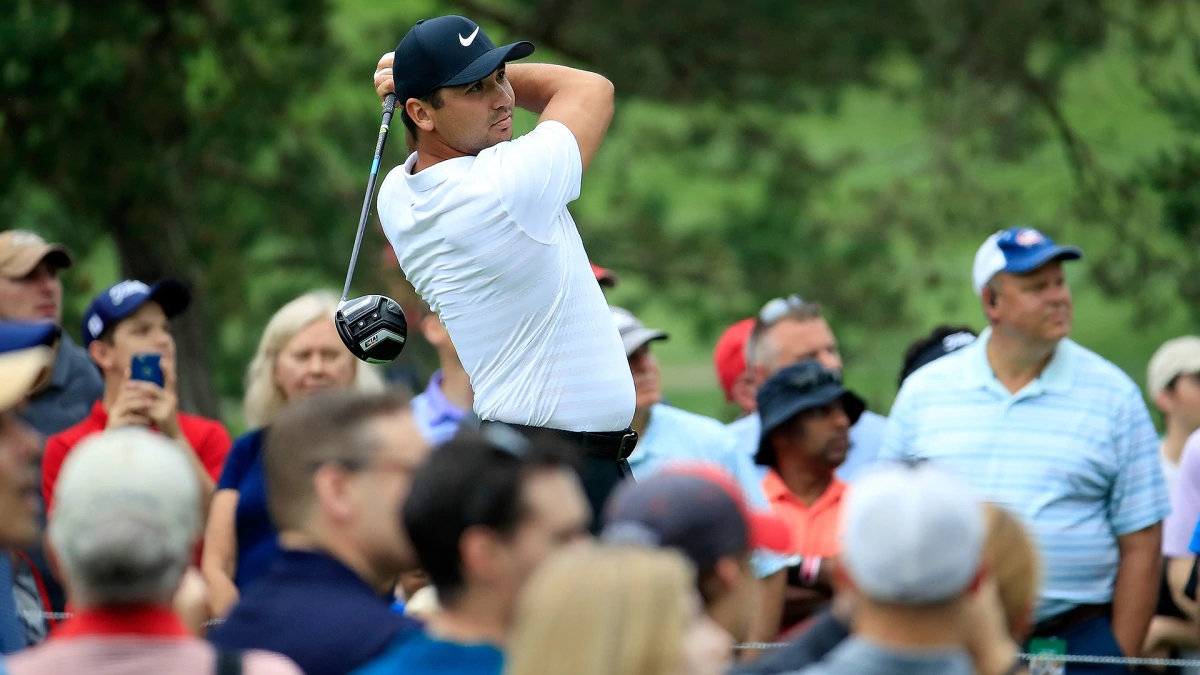 Source: Internet